Words to Action – Reflections From Creators of Peace
Description
Join us for an afternoon with brilliant local, national and international women sharing stories from past and present times, inspiring us into action. Radical nourishment through words and cake. Free event. Donations welcomed. Disabled access.

Confirmed Programme and Speakers

Creators of Peace - Empowering women to be radical peace-builders
Kate Monkhouse introduces Creators of Peace and shares the impact the movement has had around the world through the stories of the women involved.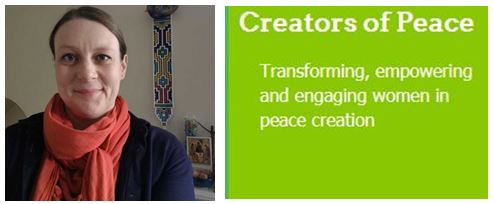 Kate Monkhouse is the executive co-ordinator for Creators of Peace worldwide. She has been actively involved with CoP for 8 years as a facilitator and trainer supporting women with peacebuilding in several different countries, including Lebanon, Burundi, Cote d'Ivoire and most recently Nepal. She has 20+ years of professional work in social inclusion, civic engagement and trust building with NGOs such as Jesuit Refugee Service and London Civic Forum, often in faith-based community contexts. She is an RSA Fellow, a trustee of City Gateway and helps run the Two23 Network. Kate also offers occasional spiritual retreats and lives at St Saviour's Priory in the East End of London.
Aboard the Miracle Train - Q & A with Dr Lillian Cingo
The award-winning nurse, Dr Lillian Cingo, took healthcare to rural South Africa.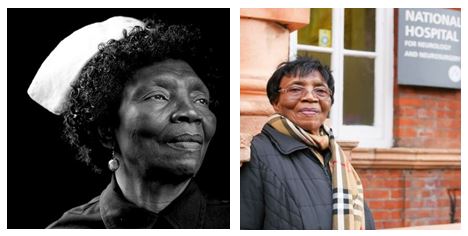 When Lillian Cingo retired from managing the neurosurgical unit at London's Royal Free Hospital, she had every reason to put her feet up. Her back was wrecked from over three decades of nursing, during which she had reached the top of her profession, winning awards in both her native South Africa and in Britain.
Instead, she chose to spend 13 years living on a train, sleeping in a bed so narrow that she had to wake up every time she turned over. Millions of South Africans have reason to be grateful for that decision. The train was South Africa's Phelophepa ('good clean health') train, which set out in 1994, with Lillian as its manager, to bring health services to remote rural communities.

Lillian has been involved with Initiatives of Change and Creators of Peace. Photo source: www.21icons.com/lillian-cingo/ and http://changemakersmagazine.org/aboard-miracle-train/


Women Writers and the Suffrage Struggle: Oxford Connections
A brief talk about the movement to gain women the vote as it affected Oxford. How did the university and the town react to this movement? Did Oxford itself make any significant contribution to the movement?
Written by Prof Isobel Grundy and Prof Patricia Clements and presented by Grazyna Cooper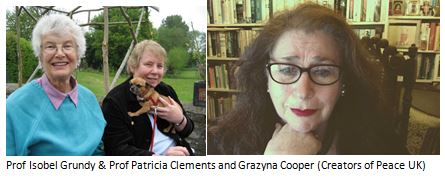 Prof Patricia Clements was Dean of Arts at the University of Alberta and Prof Isobel Grundy taught at Queen Mary, London, then at the University of Alberta. They have shared various scholarly projects including, 'Orlando: Women's Writing in the British Isles from the Beginnings to the Present' published online by Cambridge University Press. Grazyna Cooper is a retired Head of IT Learning Programme at Oxford University and a Transpersonal Psychotherapist. Grazyna has been involved with Creators of Peace since 2017.


Change your words - Change Your Story
Our choice of words defines our story, so it follows that changing the words we use changes that story. Let's put this to the test, starting with a few typical everyday comments and see how we can create a more empowering story.
Presented by Carolyn Philips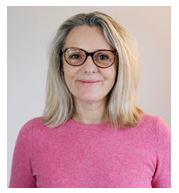 Carolyn has been teaching English and communication skills for over 30 years and has had the privilege of working with people from all walks of life and continents. She is now a coach, supporting people who want to make changes in their lives, careers, businesses and relationships. Carolyn has been part of Creators of Peace since the summer of 2017. Contact: carolyn@englishbyexperience.co.uk
Songs sung by women activists
Miranda Shaw is a local violin teacher, campaigner and cook. She will lead us in song, as we remember some of the stories and successes of women's movements and activism from the last 100 years.
Presented by Miranda Shaw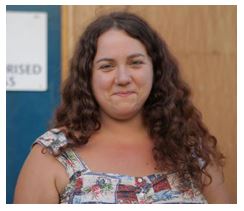 Photo taken by Charlotte Sawyer


Inner Listening
Join us in a short guided meditation to remind us how our inner voice can support us to create change.
Presented by Mary Lean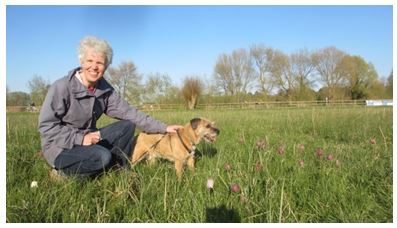 Mary is a writer and spiritual director. She facilitated the first Creators of Peace Circle in the UK in 2006, and has worked for CoP's parent charity, Initiatives of Change, for many years. Photo: Mary Lean and Kipper