Work, Career and Inclusivity - You, and the Equality Act

Thursday, 2 March 2017 from 18:00 to 21:00 (GMT)
Event Details
Moving on to good practice in supporting gender expression and impacts in the workplace, the Gender Identity Research and Education Society* (GIRES) principal trustee Bernard Reed OBE MA MBA will deliver a talk which aims to improve understanding of a wide range of gender issues.
Bernard will present case studies to explain the impacts of discrimination in employment, explain gender variance, lived experiences and the emotional journeys, putting these into the perspective of the Equality Act 2010 and other legislation.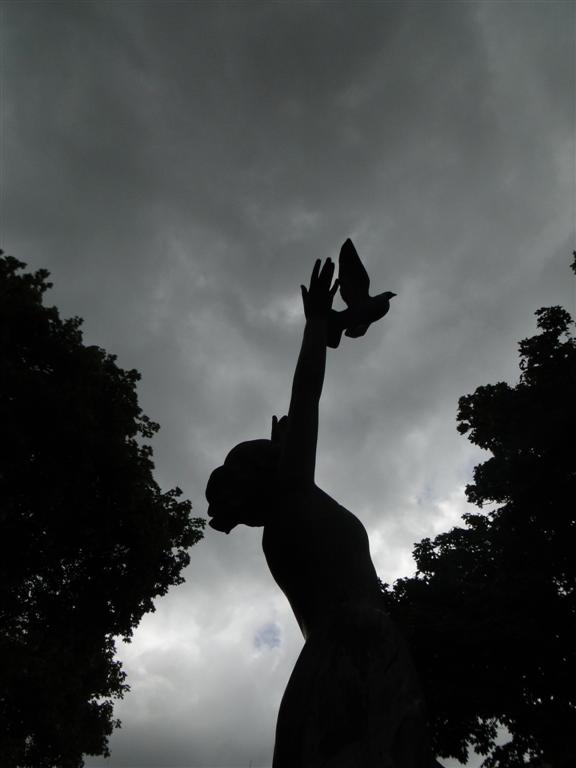 This will be one of the Region's private, more personal evenings. No reporting please - and numbers will be more limited than usual. If you're unable to use your ticket, please consider others by cancelling on Eventbrite in good time and allow someone else a space. The public are welcome.
In August 2016, HCNW Region published it's inclusivity policy in recognition of the diverse membership of HCNW.
*GIRES is widely acknowledged as being at the forefront of improving awareness in the UK work place and are often commissioned by HM Government, the NHS and corporations to develop best-practice guides and to deliver awareness training.
In August 2016, HCNW Region has announced its Inclusivity Policy
Start time 18:30
When the event fills up, please use the Waitlist, cancelled and conditional tickets usually become available nearer the date.  
HCNW Host for the Evening: TBA
Organiser: Chris Jones, Sophia Parry 
Posted: 2 August 2016
Food, Wine and Networking afterwards - plus CIBSE HCNW Prizes
CIBSE HCNW Region takes great care to avoid wasted food. So if you do book through Eventbrite and realise you can't make it, please consider others who are less fortunate - please cancel your Eventbrite ticket (My Tickets, This Event, Cancel Order).
CIBSE HCNW EVENTS are arranged entirely by volunteers.
ANY QUESTIONS: Please read the details below. "Contact The Organiser" which is quickest (there's a link on this page) rather than CIBSE HQ, thank you. 
PUSHKIN HOUSE is a charitable trust, it is non-political, it supports art and culture.
CIBSE IS A CHARITY. It supports the delivery of art and science to the wider public. So as policy, HCNW Region seeks out charity venues, not only to maximise the number of events the Region can run within its limited CIBSE grant, but also to pursue CIBSE's charitable objects - by supporting other charities serving wider society. 
FUNDING: This event is fully-funded by CIBSE HCNW Region from its charitable grant. The Region Committee does not organise social events.
PUBLIC TRANSPORT: Nearest tube, Holborn (Piccadilly and Central). Holborn is very well-connected for buses.
MOTORISTS: There is an underground car park under Bloomsbury Square.
ACCESS: If you require assistance with the stairs to the basement, please get in touch.
TERMS & CONDITIONS: Just to be clear, CIBSE HCNW and the premises reserve the right to refuse or withdraw admission and such a decision is final. Screens and audio are not cinema quality. Enjoyment of the event is subject to the limitations of the premises, speaker availability and our technical facilities executing what we intend them to do - technical performance is not guaranteed. CIBSE HCNW will not be liable for travel costs, parking charges, excess charges and fines, accommodation costs or the cost of any refreshments not provided at the event by CIBSE HCNW.
REGIONS: Regional events not only offer technical insight, but also provide a forum for novel, alternative and sometimes incisive or critical views from speakers, which do not necessarily represent the views of CIBSE (nor HCNW Region). 
TICKETS & ADMISSION: Proof of membership* of CIBSE, or another body considered by CIBSE HCNW to be a Chartered or Licensed Body (eg. the IET, Energy Institute, etc) may be requested before being granted admission at the CIBSE Member rate.
The public are welcome but by paid ticket only.
RECORDING PROHIBITED: The organisers insist that NO PART of the event is recorded (audio or video or images). 
IMAGES: No images or recording please at this particular event. HCNW will not be capturing any images (apart from the speaker), recording or reporting the discussions. 
FOOD & REFRESHMENTS: 50/50 vegetarian/non-vegetarian, no other criteria. Please let us know if you have any special dietary requirements. To minimise waste, we under-order food, particularly for events starting later; so if you're hungry, arrive early. In London wine and soft drinks are served. Because of transport considerations, HCNW events outside London are alcohol-free. 
REFUNDS: Requests for refunds must be submitted no later than 48 hours before the event starts. Members of the public joining up as a CIBSE Affiliate at or immediately after the event may be refunded on request.
BAGGAGE & POSSESSIONS: Please look after your possessions at all times. CIBSE HCNW and the venue cannot be held responsible for lost or missing items.
CANCELLATION: As with any event, this one is subject to cancellation. CIBSE HCNW will not be liable for travel costs, parking charges, excess charges and fines, accommodation costs or the cost of any refreshments not provided at the event by CIBSE HCNW. In the event of cancellation, CIBSE HCNW will refund deposits.
WAITLIST: Where an event is over-subscribed, CIBSE HCNW may add individual ticket requests to a Waitlist, or release tickets to individuals on the Waitlist in a priority order based upon previous booking and attendance patterns.
When & Where

Pushkin House
Bloomsbury Way
WC1A 2SA London
United Kingdom


Thursday, 2 March 2017 from 18:00 to 21:00 (GMT)
Add to my calendar
Organiser
CIBSE Home Counties North West Region

We are a regional branch of CIBSE, the Chartered Institution of Building Services Engineers - Registered Charity No: 278104.
CIBSE supports the art (including craft) and science of building services engineering.
HCNW supports CIBSE Members with technical seminars, visits and screenings, amenable networking building up local communities of practice broadly in Hertfordshire, Bedfordshire, Buckinghamshire, part of Surrey and part of London.
Events which are arranged by CIBSE HCNW are:
Modern, public, freely open - and welcoming - to all*

Freely published, accessible to the wider public by search engine*

Always aligned to CIBSE's charitable objects

Advertised to all and co-ordinated, months in advance

Valuable for professional development - and tomorrow's projects

Look at major societal issues in an uncertain world

We also do the technology - the art (craft) as well as science

And help develop "well-rounded engineers" and inform the public

Our events are not dominated by industry or commercial impulse

We are inclusive, diverse and positively welcome the general public

Wide range of speakers and interesting debates - a HCNW speciality

We offer incidental networking and a sociable environment

HCNW is a way of feeding your ideas into CIBSE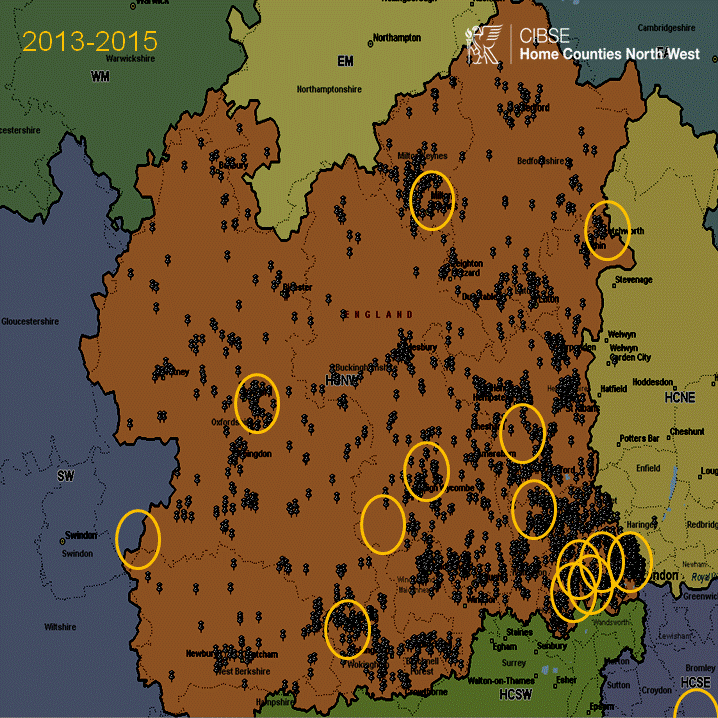 Our Connections
HCNW is run by elected volunteers - in fact, engineers in a wide range of building services specialisms - and has well-established links with WiBSE - Women in Building Services Engineering, CIBSE-FM and the CIBSE-CHP DH Group, as well as IET Surrey and IET Buckinghamshire. Our audience is mixed and diverse. 
Some of our events are invitation only and not publicly displayed, where circumstances or security require that attendees have to be registered with CIBSE or another institution. 
HCNW Themes
HCNW events have long featured debate about the wider issues, which affect technical solutions and question established norms. In addition to seminars of technical interest in building services engineering, we have been looking ahead: Big Data, Cybersecurity, the Future of Institutions, Resource Efficiency and other emerging issues. The Region was the first to run wide-spectrum seminars on Inclusivity (diversity) and some unusual seminars on soft skills.
As policy, HCNW seeks to support charitable venues and charitable caterers wherever possible.
CIBSE Members - Identify with your Region
In 2015, HCNW launched the Region ties and the unisex HCNW pin badge, available to members of the Home Counties North West Region community.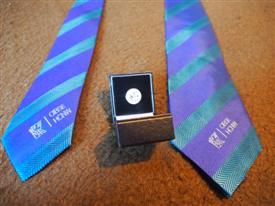 Other Joint Events
Some additional events are advertised for Home Counties North West Region as joint events, which are worth looking out for.
The Region welcomes any joint events with associated groups, but the elected Region Committee is only responsible for the events and joint events shown on this Eventbrite platform. HCNW does not organise any social events, parties or galas, but our charitable events all involve networking in a convivial person-to-person community.
About our Eventbrite Platform
This Eventbrite page is operated entirely by volunteers in HCNW Region.
*Not all of our events are publicly displayed and a few are open to CIBSE Members only plus regular attendees.
If you have any booking problems, please "Contact CIBSE Home Counties North West" rather than CIBSE HQ.
You'll find a link under the Terms and Conditions that makes it easy to reach us.
Security
In booking, for administrative and insurance reasons, you agree to join CIBSE HCNW's community as a "member" for the duration of the event.
Some events have security restrictions, please help make it easy by booking a ticket for each name, thank you.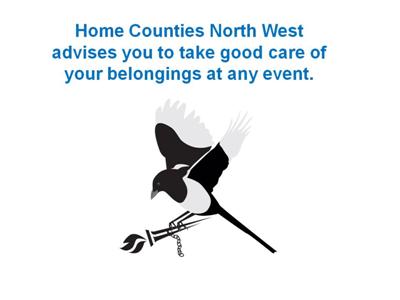 Tickets
When all the firm tickets for an event are taken, HCNW offers Conditional Tickets because a proportion of firm ticketholders invariably drop out.
Please note that if you choose to book a Conditional Ticket, HCNW cannot guarantee to get you into the event, but we will have estimated that there is a good chance for that particular event.
Data Protection and Privacy Policy
In connection with this Eventbrite platform and its own separate terms and conditions, CIBSE Home Counties North West Region has an assigned data controller and is registered for the purposes of the Data Protection Act 1998.
The Region processes this data in order to send event invitations, understand attendance patterns, and send surveys related to the Region's events. For certain meetings, to vote you will need to be CIBSE Corporate Member, and we may need to confirm that with CIBSE HQ. All data processing purposes authorised by the Region are for non-commercial use and confined to the stated purposes of CIBSE Home Counties North West Region. The Region does not share non-member personal information in order to promote CIBSE membership, other marketing and/or commercial events. 
Name registered: CIBSE Home Counties North West 
ICO Registration reference: ZA116328
For more information, for the full Privacy Policy, to opt-out or to make enquiries, please 'contact the organiser'. 
Issue 6 dated 2017-01-18
Work, Career and Inclusivity - You, and the Equality Act