Workshops designed for anyone thinking of becoming their own boss. Explore how to start a new business in a relaxed online environment.
About this event
Are you based in Dorset and have an idea for a new business? are you looking to become your own boss after Covid 19 has changed life and are now feeling inspired to get started?
This free online workshop series over three days is aimed at those in the early stages of planning. We will look at unlocking your potential, thinking about what you have already accomplished and what you would like to achieve. At the end of the three sessions you will have the tools you need for business planning and achieving your self employment goals.
Covered in the three sessions:
Day 1 An introduction to working for yourself
This will help you to identify both the potential barriers and benefits and give you the tools to build your self-belief when considering starting out in business.
Consideration will also be given to why you want to work for yourself, the basics of how to start a business, feasibility and business planning.
Day 2 Marketing
This important area of starting and running your own business will cover customers and competitors, identifying your target market, branding, marketing channels and developing a marketing strategy.
Day 3 Finance
We help you to consider whether your idea is financially feasible and viable and look at all the different elements that you need to think about.
The financial foundation on which your business is built is important and consideration is given to funding options. We look at how you price your products or services, how to create a cash flow forecast, and other financial basics to get your business established and grow successfully.
________________________________________________________________________________________________
The course is over 3 days and each day will lead to the next to comprehensively cover the basics of starting a business, we strongly recommend you attend all three days.
The workshops take place:
Thursday 18th Nov 10am - 2pm
Thursday 25th Nov 10am - 2pm
Thursday 2nd Dec 10am - 2pm
Sign up for the first session and the access details for the other two will be sent to you automatically.
These fully funded workshops are available to businesses based in Dorset only
Are you eligible to attend?
You must be based in Dorset and fill in your full name and address details during the Eventbrite registration process. If we do not have your full address or you do not have a Dorset postcode your ticket may be cancelled.
You must have filled in the electronic registration paperwork via Docusign prior to the workshop or meeting. If we do not receive it in good time it may mean we cannot send you the Zoom link to access the workshop or meeting. Please check your junk mail folder.
________________________________________________________________________________________________
Outset StartUp is a specialist service supporting people to start, launch and grow their own business. It focuses on building your confidence and skills and helping you learn the key knowledge to build a successful and sustainable new enterprise. It offers specialist learning and support through a mixed programme of workshops,1:1 advice and mentoring, delivered by teams of finance and marketing experts. 
The Outset Start Up, Dorset programme is free to access as we are funded by the European Regional Development Fund. This is all currently online via Zoom.
Contact Details:
Email: eastdorset@outset.org Tel: 0800 7560811
________________________________________________________________________________________________
Booking is essential as places are limited to ensure maximum learning and benefit for each participant. Please ensure that if you are unable to attend the session, that you let us know so that we can move this place to another participant.
We also recommend that you set up a rule in your email to ensure that all emails from eastdorset@outset.org go to your inbox rather than your junk folder.
The workshop will be delivered via Zoom and full joining instructions will be provided in advance.
Please note that your instructions for joining the Zoom workshop will be emailed to you nearer the date, but if you have not received these instructions by 24 hours before the start of the workshop, please check your junk mail folder.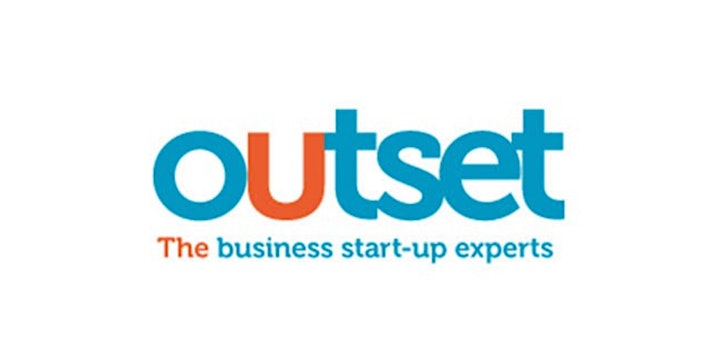 Organiser of Work For Yourself - 3 Day StartUp Workshops - Outset Dorset
The award-winning Outset programme provides tailor-made business start-up support to help you gain the knowledge, skills and confidence you need to start and sustain your own business. Outset has helped thousands of people to start successful businesses through our innovative business start-up workshops, one-to-one coaching and networking events.
This Outset service is available to you in East Dorset, thanks to funding from the European Regional Development Fund and partners. Support and training is available to people in Bournemouth, Poole and Christchurch.
The Outset service is part of the Dorset Growth Partnership funded by the European Regional Development Fund, is led by WSX Enterprise and the Dorset Growth Hub with a range of support partners including WSX (Lead partner), Recreate Dorset, YTKO through Outset & GetSet for Growth and Bournemouth, Christchurch & Poole Council (Accountable Body).