Description
Work-life balance and its Impact on Wellbeing
We have a limited number of places for our May meeting which we have opened up to new group
Requirements for admittance to this meeting meeting
You must be salaried within an organisation of ten or more employees and responsible for managing well-being within that organisation.
Agenda
17:30 Networking
18:00 Work-life balance and its Impact on Wellbeing - Sharon De Mascia
18:15 Discussion in small groups
19:00 Sharing and full group discussion
19:20 Planning next meeting
19:30 Close
Work-life balance is one of the seven dimensions of job quality established by the CIPD in its Job Quality Index.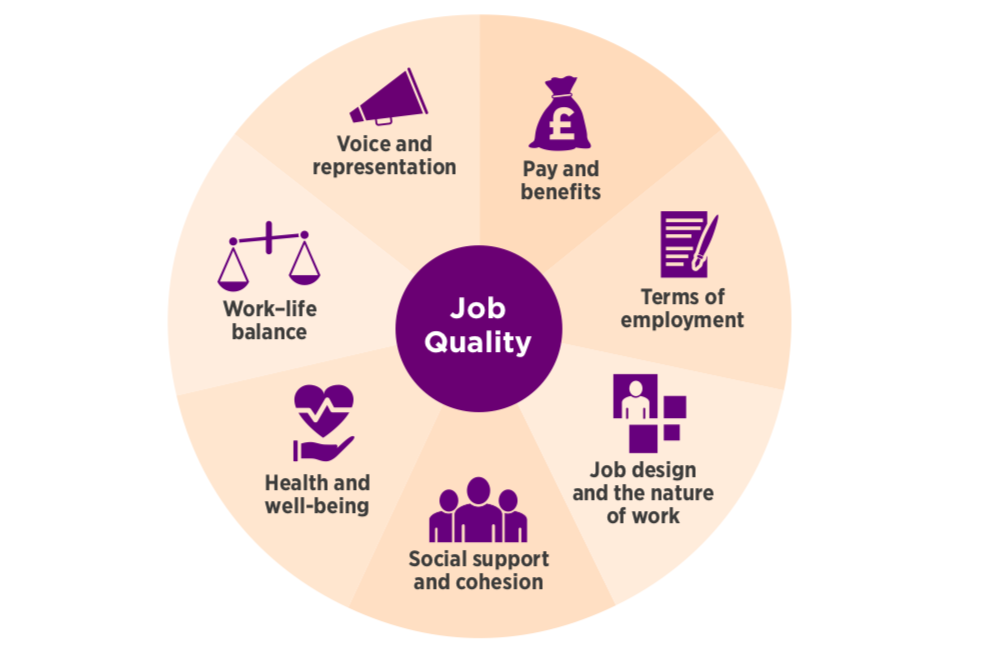 Well-being Group Chair

Sharon De Mascia is the Director of Cognoscenti Business Psychologists Ltd. A chartered occupational psychologist, registered with the Health and Care Professions Council, she is an expert in Wellbeing, Leadership, Change Management and Executive Coaching. She commenced her career with the NHS, working in the clinical field and has over 25 years' experience of delivering organisational initiatives across all sectors, e.g. Aviva, BBC, the Vita Group, NHS, ATL and more.
Sharon is a published author with a new book out later this year. She is a supervisor for the global MBA at Alliance Manchester Business School (AMBS). Sharon teaches Leadership Psychology at the University of Reykjavik and is the co-convener of the British Psychological Society (BPS), 'Psychology of Health and Wellbeing at work' group and is the current Chair of CIPD Manchester Branch.
The CIPD provides a number of resources on the subject of Well-being.
Additional information
Access all CIPD Manchester links
We've put together a handly list of all the links you need to connect with us, including our CIPD webpage, blog, curated event resources and local and regional events & conferences info & booking pages, together with all our social media channels.
Invoices
VAT is included in the price of your ticket and tax invoices will be available for download once payment has been processed.
Cancellation Policy
If you find you are unable to attend the event, please give at least 7 working days notice so we can release your ticket to someone on our waiting list. You can cancel your ticket via the Eventbrite desktop site or send us an email and we will cancel your ticket
Make sure you are up to date before the event
We encourage all attendees preferring paper tickets to visit the booking page on the morning of each event to ensure they are aware of any changes which may have been made since they printed their ticket.
Photography
Professional photography and video production may be taking place at the event, and these images may be used on future promotional materials for CIPD. By attending the event, you are giving your consent for your image to be used on any CIPD promotional materials.
---
CIPD Northern Annual Conference
Join us this summer for our Northern Annual CIPD Conference taking place York Racecourse, on 21 June. Our sell-out conference will give you access to practical industry insights around wellbeing, inclusion and technology. Network and expand your knowledge amongst some of the most respected professionals in the UK. You'll actively learn how to enhance your professional career and better understand the importance of wellbeing in the workplace.
Keynote Talks
From leaders in their field, such as Peter Cheese, CIPD Chief Executive, offering data-driven insights into the future of the People Profession, Dr Paul Litchfield, former Chief Medical Officer at BT, exploring Effective Wellbeing Strategies and many more!
Breakout Sessions
Choose from three case study sessions, offering an in-depth look at Wellbeing (British Council), Inclusivity (Creased Puddler) and Technology (Mobedia) in the workplace. Brexit Implications (CIPD) and Workforce Planning (NHS)