Description
NAWIC North-West Seminar Series: 'WORK-LIFE INTEGRATION'
Join us for the next in our 2018 seminar series with entrepreneur Lisa Raynes, Founder of Pride Rd Architects, and Laura Stringer, Global Diversity & Inclusion Manager at Hilti (Laura is also a NAWIC NW Co-founder and our previous Chair!). Hear how Lisa and Laura developed and navigated a meaningful career alongside personal commitments, with the chance to ask questions and network after.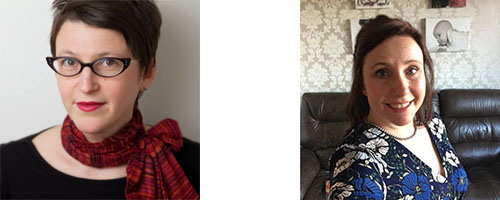 "Having clocked up over a decade of professional experience in a larger practice environment, Lisa Raynes decided back in 2009 that it was time to strike out on her own. With the recession hitting the industry pretty hard at that time, she'd freely admit this was out of necessity more than anything else – but would probably add that it turned out to be the best possible thing that could have happened."
Laura Stringer is responsible for Hilti's corporate diversity and inclusion strategy, leading a network of D&I Champions across the world and delivering effective HR projects. Laura also sits on the Executive D&I Council Conference Board Europe.
Agenda:

6 pm Registrations, networking and introduction
6.30 - 8.00 pm Presentations and Q&A
The event is open to everyone and we urge all attendees to actively encourage their male colleagues to also attend.
Transport
Car: On site car parking and disabled bays are available free of charge. Use post code M17 1WS for sat navs!
Tram: Pomona and Exchange Quay tram stations are a short walk to the venue.
Bus: Buses X50 and 250 from Manchester, and buses 24 and 294 from Stockport stop within a few minutes' walk to the venue. Buses 53, 73 and 79 also stop nearby.
Please be advised that photographs will be taken at this event and may appear in NAWIC NW social media posts and publications.
Any questions? Get in touch using the contact form below! Or call NW Chair, Loretta on +44 (0)7963 778 174