Work, life, social enterprise: where's the boundary?
Description
Digital technologies such as smartphones, email and social networking enable us as social entrepreneurs to be always connected and wherever and whenever we want. But the question remains as to how they affect our work-life balance. Is always-on connectivity a good thing because it gives us freedom to work any time and any place? Or does it cause unnecessary stress because we can never switch off?
This session will draw on the Digital Brain Switch Project which investigated work-life boundaries in the digital age, with social entrepreneurs as one of the main groups in the study. It was funded by the EPSRC and involving Royal Holloway, University of London, Lancaster University, Open University and the University of Kent.
'The line between what's work and what's your personal commitment can be quite blurred' (social entrepreneur)
You are invited to join other social entrepreneurs, policy makers and support organisations for an afternoon exploring the challenges and opportunities of digital technologies for the work-life balance of social entrepreneurs and to co-create practical solutions together.
Format:
1pm: Healthy buffet lunch by social entreprise Friuliamo Foods and networking.
2pm: Welcome and introduction to the afternoon & a personal perspective from a serial social entrepreneur
Sinead Mac Manus.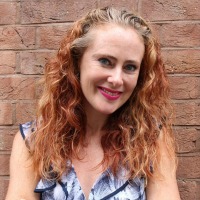 Sinead is Start-up Manager at Health Foundry - a digital health incubator space in Waterloo. An experienced trainer and speaker on digital technologies and wellbeing, she previously founded 8fold, a digital well-being company that helps busy people use the social web to work better and Fluency a social startup that helps young people gain digital skills. She is the author of From Apps to Zen: 26+ Ideas for Building a Business with Balance and The Business Yogi: How the Science of Yoga Can Help You Be More Productive, Happy and Healthy at Work.
2.10pm: Mini-provocations: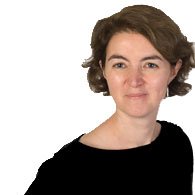 Professor Gillian Symon, Royal Holloway, University of London. Gillian has worked with both organizations and individuals to understand the impact of digital technologies on work identity and working practices. Recently she has been involved in the EPSRC-Funded Digital Brain Switch project which used video diaries to investigate how individuals manage work-life boundaries in the digital age. Her work has featured in a range of media outlets including BBC Radio Wales, the Washington Post, the Conversation and The Stream.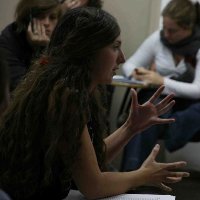 Nikki Levitan is a professional empowerment coach, community organiser, workshop facilitator. As a former youth worker and activist, Nikki excels in mobilizing communities and individuals to take leadership with alignment to bringing about positive change.She is also founder of Community of Opportunity, a project committed to bringing transformational experiences through platforms for creativity, wellbeing and self-discovery.
2.40pm: Co-creation session #1
3.30pm: Coffee break
3.40pm: Co-creation session #2
4.30pm: Closing session
5pm: Close
Impact Hub Brixton
Impact Hub Brixton is part of a global network of 86 Hubs from Amsterdam to Sao Paulo, Manila to Antigua, that support over 11,000 change makers to be their best selves. Powered by a shared workspace, we provide a safe space for informal skill and knowledge exchange between members, as well as space to test trade products and services.
Health Foundry
Health Foundry aims to improve health and wellbeing by bringing together a wide range of people, start-ups and organisations and supporting them to create scalable digital health solutions. Located at Canterbury House, opposite St Thomas' Hospital in Waterloo, Health Foundry is powered by Guy's and St Thomas' Charity and provides a supportive environment for digital health start-ups.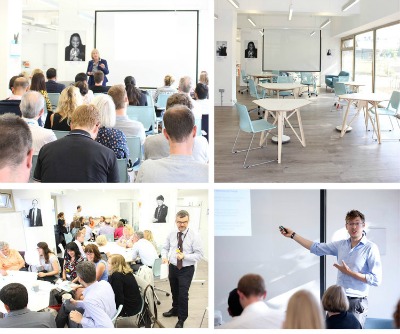 This event is kindly funded by Royal Holloway, University of London, Balance Network and Health Foundry.