How to build boundaries. Delivered by, Coach, Mentor & Clinical Psychotherapist Gemma Levitas.
About this event
What is it?
Looking for tips to help you thrive in professional spaces?
On this 5-week program we will be sharing ways you can put your best foot forward as you take on new and exciting opportunities. We will be digging deep into one topic each week so you can feel more ready to take on new adventures in your career.
You will have the chance to work with qualified personal development coach Gemma Levitas to become the best version of yourself. If you want to make struggling with self-confidence a thing of your past or you have found ways of achieving your goals you want to share, please come along and join the interactive conversations! We love hearing your experiences.
What's covered this week?
This session (Building Boundaries) will cover:
What are Boundaries and what is a Personal Door Policy?
The benefits of having a Personal Door Policy on your Life
Mental Health - how boundaries are powerful in supporting and improving mental health
Key takeaways:
Understand how the Personal Door Policy framework helps you maintain boundaries in your relationships and your life
Learn how to listen to yourself, honour your needs and build self-esteem and self-confidence
How to evaluate a situation (this could be in advance or in the present moment) and deciding what is or is not acceptable for you and communicating that in a kind but firm way
Engage in interactive activities and conversations in the session with Gemma Levitas and other participants at the session.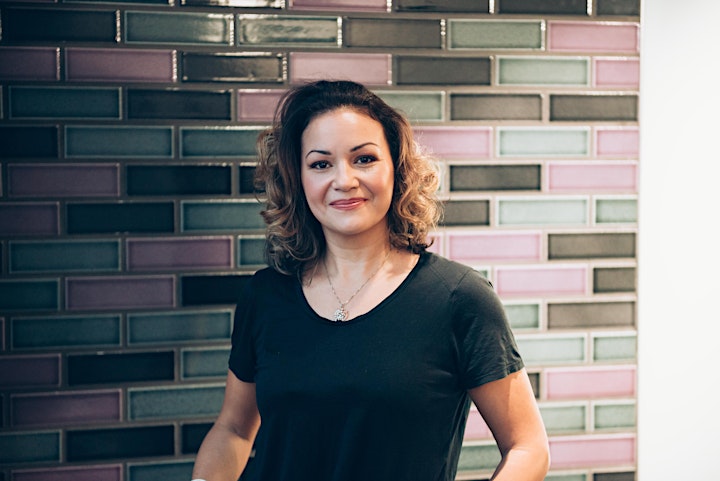 Gemma Levitas
Gemma is a Coach, Mentor & Clinical Psychotherapist. She works in both the Corporate and Creative side of industry and has a special interest in coaching for social change & Impact. Her career began in advertising and then moved into media. She has also worked as an Executive Producer and Presenter on the UK's most recognisable networks - Capital Radio, Heart FM and XFM.
As a woman of colour in Creative Industries, Gemma provides a natural insight into the unique needs of underrepresented groups.
How does it work?
This will be a one hour workshop facilitated through Zoom - You will get top tips on linked to the theme of the session, engage in meaningful conversations and activities as part of the session.
Who is it for?
Creative Shift are part of UAL's Academic Enhancement team and are a team dedicated to supporting students who meet the following criteria, in line with UAL's Access & Participation Plan:
This project is open to students who meet the following criteria:
Home (UK) student
Studying on an Undergraduate Degree course (BA, BSc)
and one or more of the following statements also apply to you:
I am a Black, Asian or Minority Ethnic student
My parent(s)/ guardian(s) have not completed a University Degree.
I receive the UAL bursary
I am a care leaver or care giver
I am disabled according to the Equality Act 2010
I have taken part in the UAL Insights programme
If you have any questions about this session, please contact creativeshift@arts.ac.uk