Event Information
Location
Online!
We will send you the details
London
EC1N
United Kingdom
Description
This workshop will be held online to maximise participation and learning in practice :)
Work Together from Anywhere workshop (Collaboration Superpowers)
About
With global sourcing, telecommuting, working from home and freelancing becoming more common today, distributed and dispersed teams are becoming a norm. Teams that sit on different floors of the same building can be considered distributed teams as well.

This workshop shares experiences from remote working experts and takes you through the practical realities across the globe dealing with different time-zones and cultures. It helps instill confidence in you to tackle the challenges, practices and tools of productive distributed teamwork. During the course you will build your very own Super action plans that you could immediately try with your distributed teams, thus helping you learn how to bridge the communication and distance gap across your distributed teams.
The credit goes to the creator of the course and author Lisette Sutherland - see here the Collaboration Superpowers book and materials. The trainer facilitators will add their own flavours and experience to the course.

Learning Objectives
Learn how to increase trust and camaraderie of a distributed team by simulating the human experience when we are working in co-located teams

Experience how to avoid miscommunication and outline acceptable behaviours for how your team wants to work together

Learn and facilitate problem-free meetings where everyone contributes even across different time-zones

Practice how to give and receive feedback, conduct remote team retrospectives and inspire continuous improvement across distributed teams
Format
Plenty of interaction, experimentation and tools demo during the workshop. Do participate in this course remotely to simulate a distributed team environment. (We will plan in breaks during the day).
Participation access details and tool instructions will be sent to you after successful registration.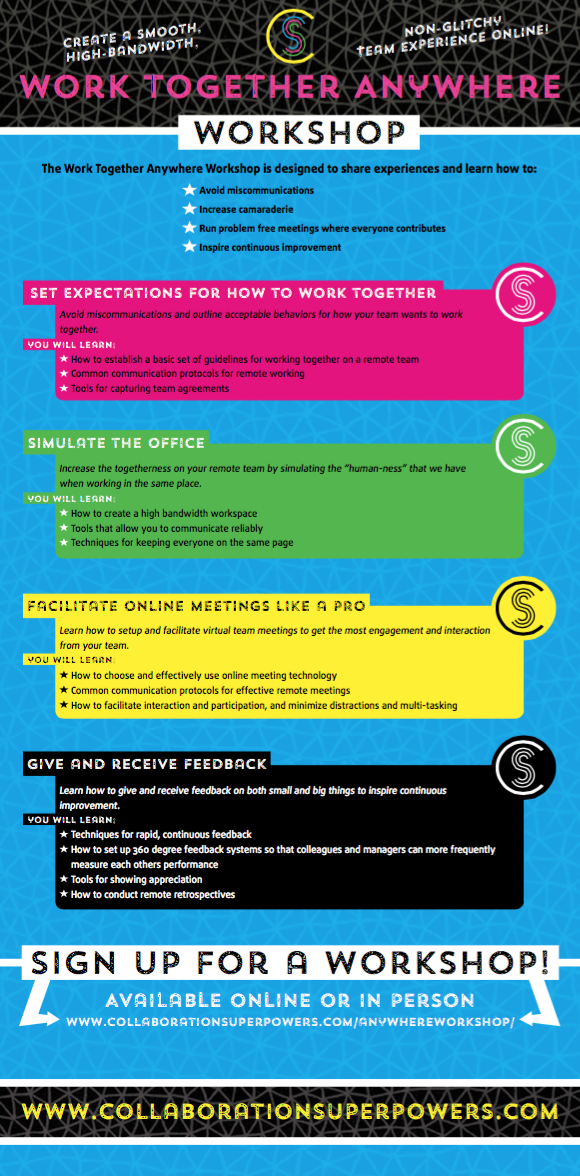 Trainer-Facilitators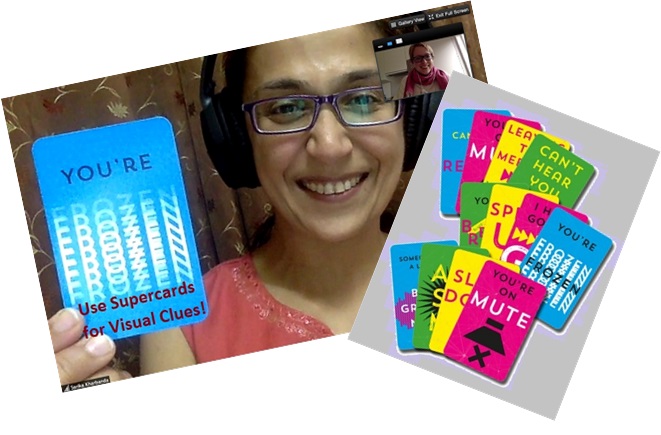 Sarika Kharbanda is an international agile practitioner, remote team facilitator, originally from Pune, India. Sarika has 19 years of experience working with corporations such as Deutsche bank, DBS bank, Nordea bank, Thoughtworks, Tieto to name a few. She is a Collaboration Superpowers trainer of this workshop worldwide and runs it 'working from anywhere'.

Andrea Darabos is an international enterprise level coach focusing on digital transformations. Here experience spans working across 4 continents, 10+ years in agile/lean/digital in finance, automotive, telecom and clients include HSBC bank, Vodafone, Amazon, SAP, Ericsson. Andrea is Founder CEO of Lean Advantage Ltd, a lean agile facilitator, trainer and often working in/with distributed teams remotely.


Date and Time
Location
Online!
We will send you the details
London
EC1N
United Kingdom