Work Well. Be Well. | A holistic business & wellness workshop in Harrogate
About this Event
When you're a mama who also runs a business, it often feels like you always have to compromise something to achieve success. That's why we created Work Well. Be Well. to teach you how to accept the fact that you won't have the best days all the time and to learn to balance that by sharing practical strategies and tips you can use in your business and your home. We take a holistic approach to the unique challenges mum bosses face and look at the roles self-care, wellness, planning and organisation play in our daily lives. You'll leave our workshop inspired, empowered, balanced and motivated.
You'll learn:
how to remove the confusion and frustration of not knowing what to say nor how to market your business on social media
how to harness the power of your menstrual cycle and schedule your week effectively and in sync with your body's natural rhythms and
how to plan your marketing for an entire month in just one hour plus much, much more!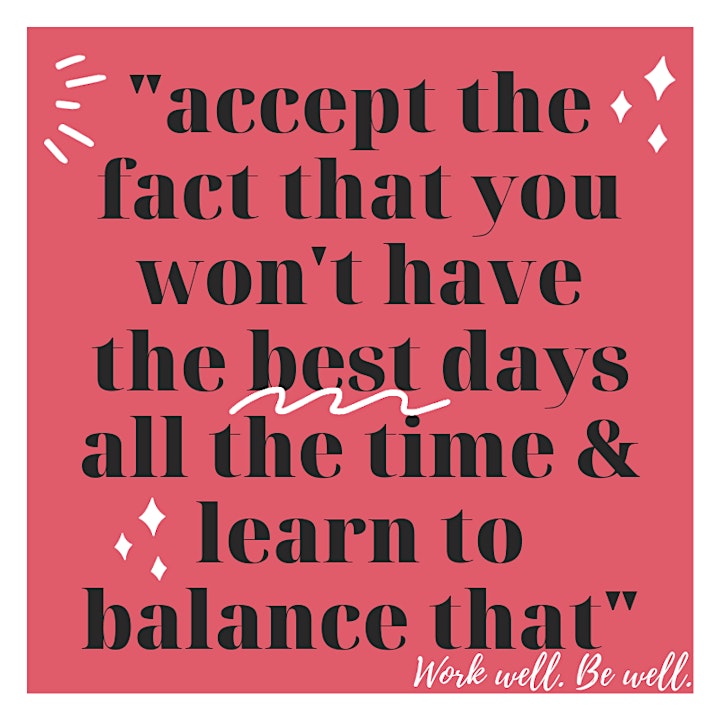 A deeper look at the day
Led by our wellness guru, Sarah, we'll start our intimate session with a demonstration and application of essential oils to focus our minds. Then, through a series of workshops filled with hands-on opportunities for you to get involved, we'll take a holistic look at your life and your business strategies.
After lunch, we'll continue with workshops led by our marketing and social media expert, Anyo. You'll learn the latest tips and tricks on mastering social media and the type of content every business website needs. We'll round out the afternoon with more self-care sessions meant to help you get in tune with your body and before we say goodbye, Sarah will lead us in a restorative yoga nidra guided meditation.
The cost of your ticket covers:
a full day of expert-led informative business workshops and restorative wellness sessions
a chocolate meditation session
networking opportunity with other like-minded mamas and business owners
a FREE goody bag valued at £120 and
practical marketing advice and a clear idea of your target audience, your brand's persona and a formula for writing sales copy that sells.
The day's agenda
Is this event for me?
This event is for you if you want to:
Understand your cycle for insight into the intricacies of working with your body instead of against it to achieve more balance
Gain a clear understanding of your core marketing audience and carve out a focused persona for your brand and
Network with like-minded women who are ready to find balance, make change and support one another.
Buy your ticket today and save your spot at this one-day conference!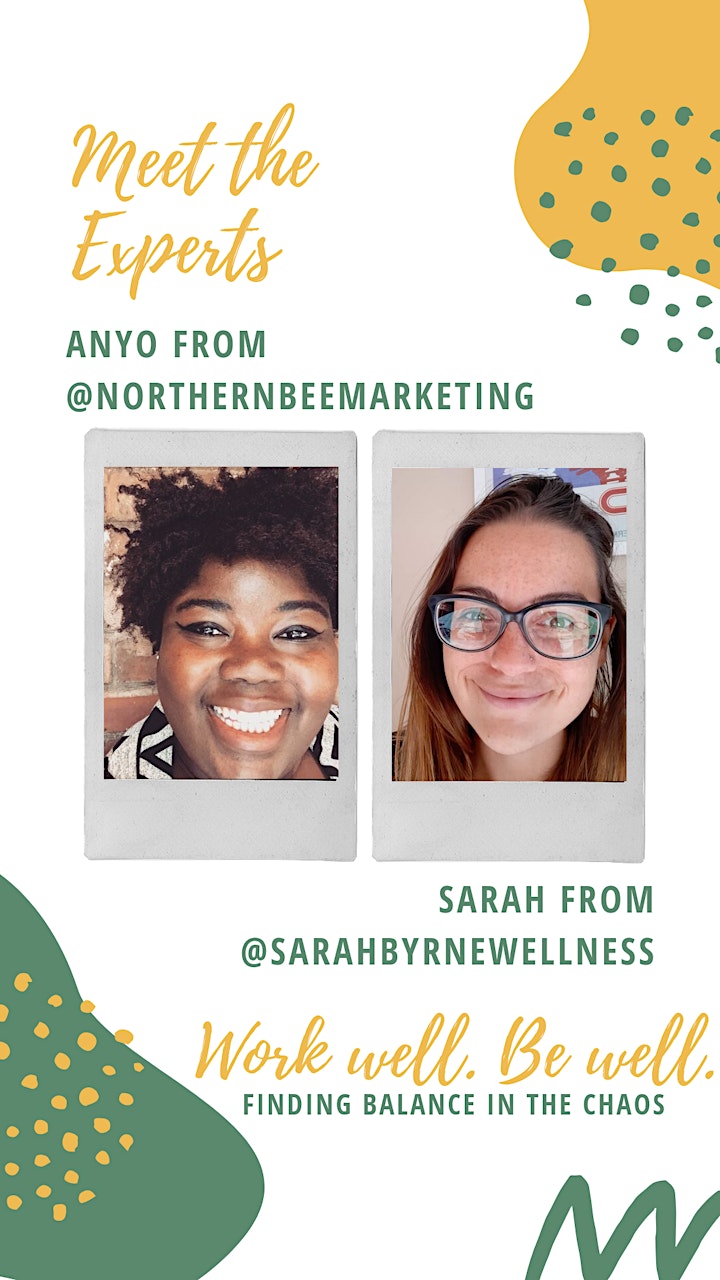 Meet the mamas behind Work Well. Be Well.
Anyo runs boutique social media company Northern Bee Marketing in rainy Manchester, where she empowers small business owners and entrepreneurs to take control of their digital marketing and social media presence.
Sarah of @sarahbyrnewellness works with mama entrepreneurs who want more energy and more balance in the chaos. She helps them to harness the superpower of their cycle by looking at the ways hormones play a massive role in their every day lives.