Description
Working Capital is a Social Investment Conference designed to bring together the leading exponents in Social Investment with Social Enterprises, Community Enterprises and Social Enterpreneurs to learn about emerging products, do deals and undertake business. This is the sixth conference and this year's theme is 'Many routes, one destination'. Highlighting the may differents ways social finance can be drawn down but always resulting in an investment in an organisation.
We are delighted to announce the Rt Hon Hazel Blears former Secretary of State for Communities and Local Government now Chair of Social Investment Business will be our post lunch Keynote Speaker
We are also delighted to announce that Mark Bickford of FSE and Kevin Lloyd-Evans of Big Issue Invest will be speaking with investees (TBC) on the investment journey with their respective organisation
We have already announced soem great speakers:
Cliff Prior, Chief Executive of Big Society Capital as our first keynote after a year in his new role.
Matt Smith CEO of Key Fund will be our closing Keynote Speaker
David Floyd MD of Social Spider will be speaking on quasi-equity investment. This is investment which doesn't have a set interest rate but acts like equity (shares) without taking an ownership stake in your enterprise.
You can see a full programme here - WORKING_CAPITAL_CONFERENCE_PROGRAMME
We will be focussing on new opportunities in Social Investment and how organisations can be supported to be finance ready to take on investment. We will be hearing mainly from investees about their journey from an idea to fruition and the challenges, pitfalls, unexpected bonuses and how you can navigate through the complex world of finance to have a successful outcome. The social enterprises and charities who have received investment will be joined by their investors who will chip and can answer questions with the investees.
We will also have an expanded marketplace and roundtables where you can chat to investors and support organisations learning more about how to get ready for social finance, what investors are looking for and how to sell your idea.
We have already got confirmed involvement from our event partners Big Society Capital as well as FSE, Charity Bank, Unity Trust Bank, Key Fund, SIB, Big Issue Invest, Resonace and Mutual Ventures. Last year we had 20 investors and Intermedaries at the event and expect the same this year.
The venue is St Marys Conference Centre in Sheffield
Supported by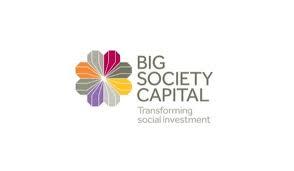 Organiser of Working Capital Conference