Poetry performance and live Q&A with poet Louise Fazackerley
About this Event
Alt-pop poet, Louise Fazackerley, performs a selection of poetry chosen to reflect themes that mirror the life and actions of The Leigh Female Reformers of 1819. Her contemporary lived observations of life and politics in a northern town speak across the centuries and evoke an atmosphere of place; of hardship, of conviviality, and of everyday magic.
With work rooted in word-witchery and the working class, Louise explores the synergy between poetry and movement in a way that makes the ugly beautiful and the mundane fantastical. Winner of BBC Radio 3 'New Voices' and European Slam Finalist, Louise is the celebrated author of The Lolitas, a genre- distorting, darkly humorous dystopian collection exploring the power of teenage girls and single mothers.
This event is part of the project These Lancashire Women are Witches In Politics at The Turnpike, Leigh.
(image below: poet Louise Fazackerley)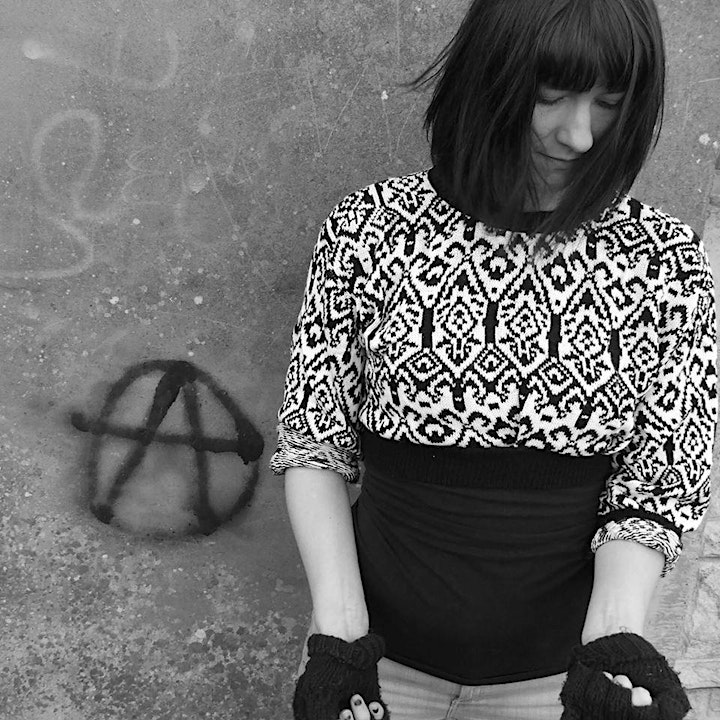 These Lancashire Women Are Witches In Politics
This collaborative project and interactive residency by Helen Mather and Anna FC Smith takes its initial inspiration from the history of the Leigh Female Reformers of 1819* and the monstrous representations of them in the media of the time. Drawing on this symbolism and elements of the reformer's activities, the artists are researching and developing work with the Leigh community which weaves a new empowering language based on a shared history of place, myth, power and witchcraft.
Transforming The Turnpike into an enchanted forest ripe for conspiracy, the artists will be running regular workshops which connect people with their history through materials and making. This flexible space will engender citizenry, evolving through participants interaction and creation. A programme of talks, performances and a history walk further explore the sites and history of the reformers and the spectral power in an enfranchised populace.
(image below: artists Anna FC Smith and Helen Mather by the obelisk outside The Turnpike, Leigh)