Description
CILIPinKent are pleased to offer Information Professionals the opportunity to find out about what it is like to work in the Justice sector. Megan Silver will discuss her experience of working at Medway Prison library.
"I have worked as Prison Librarian since 2003, at HMP & YOI Rochester and HMYOI Cookham Wood. In that time I have worked with adult men, adult women, young men 18 - 21, young men 15 - 18 and briefly with young women 17 - 18. For ten years prior to that I worked in three FE colleges, firstly running a large IT suite and then, once I qualified and subsequently chartered, in various roles as a Librarian."
The talk will be followed by an optional tour of the library at UCA Rochester.
Parking is not available at the venue, however you can usually find parking on nearby roads (see map below). Chatham train station is a short 10 minute walk away.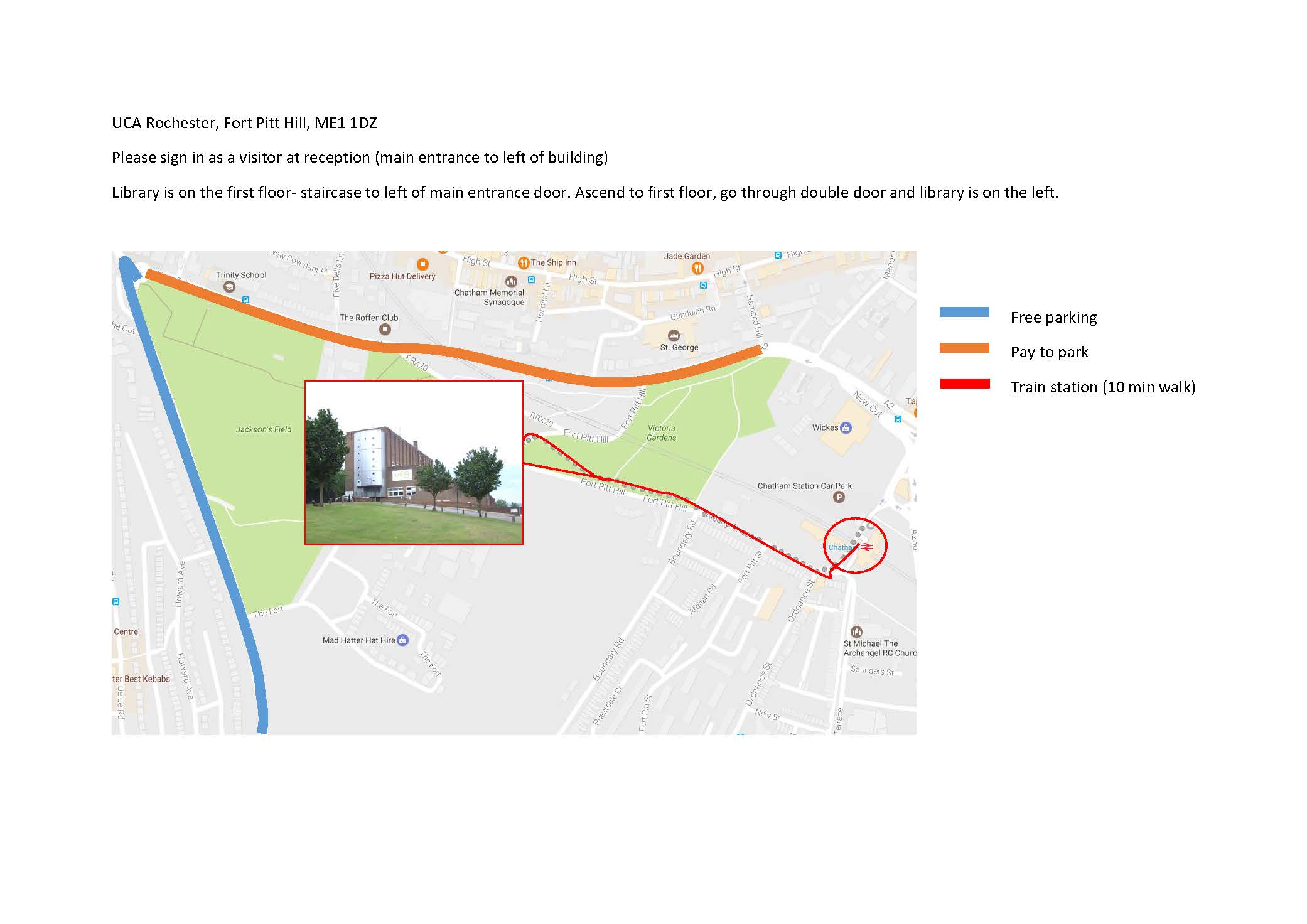 To view image above as PDF: https://drive.google.com/file/d/0B9GndSNx_inlUkdReEdzZWV1Q1k/view?usp=sharing