Walking at venues across the Warwickshire countryside to meet and reconnect, in life and business and all with a sense of wellbeing.
About this event
Being in the outdoors and walking, including all the benefits it brings us in wellbeing, creativity and connection is something I am really passionate about; and that's why I created Working Wanders.
In the past year, many of us have been missing the 'real' interaction that comes with meeting up with people, to chat about business, find out more about each other and also simply just enjoy each other's company.
Built around those who are self-employed, business owners and able to work flexibly. We meet at open spaces in the West Midlands (in line with current restrictions) to walk for up to 1hr 30 mins.
Working Wanders offer the perfect opportunity for new beginnings, relationships and regeneration.
Upcoming Dates: June 9th and 30th
We will be taking up to 20 people for the next 2 meets at Ryton Pools Country Park (full details below) where there is parking, pathways for walking and a café.
The event is free to attend and there is a car parking charge of approx £3.
Time: Starting at 08.30 am for approximately 1hr 30mins.
Numbers: I will be taking up to 20 people for the next two sessions and reviewing after this date.
Venue: Ryton Pools, one Warwickshire's country parks, with 5 miles of Leamington Spa (hopefully with the option for a coffee afterwards!)
Address: Ryton Pools, Ryton Road, Bubbenhall, Coventry. CV8 3BH
See you out there, Clare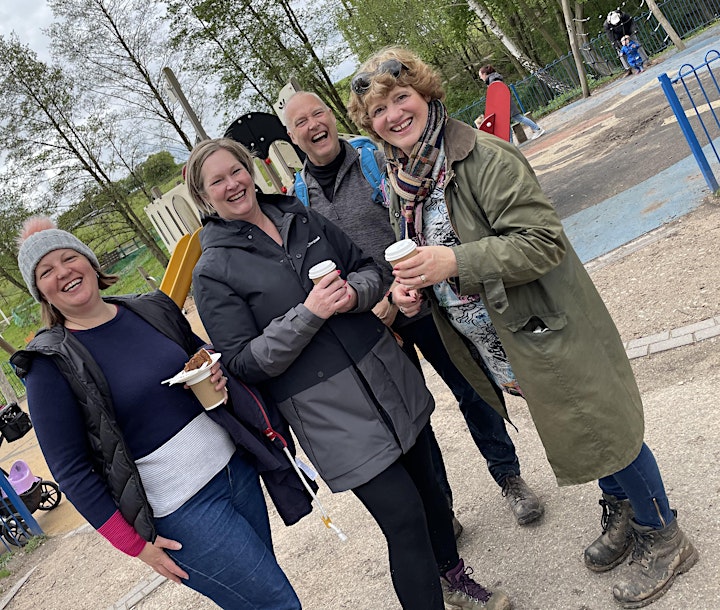 Organiser of Working Wanders
Hello, I'm Clare! I'm a Coach, and long time Communication and Marketing professional - I help people move forward.

 How does that work and how can I help you? Well, for me everything has always started and ended with Communication!

 As a Coach I listen first, help you identify, communicate and navigate your challenges and i've got the Communications and Marketing expertise you need to help you build your Communication and Marketing Plan.
I am a qualified Coach (Diploma, University of Warwick) and a member of the Association of Coaching. I understand the benefits of working with a Coach myself and I know and understand that life and business isn't always easy.   I thrive on helping people understand their values, abilities and feeling empowered to bring about their own solutions. I am also passionate about recognising and helping to erradicate anxiety, overwhelm and burnout in individuals and team's through building resilience - because happy people are more productive people.  I particularly enjoy coaching in nature and outdoors as this brings all the benefits of working with a coach as well as additional creativity, fitness and wellbeing benefits. When I am not out and about helping people and businesses to be their best, you can find me with my other passion - endurance sport!

 I started Auburn in 2016 with over 15 years communications and marketing experience under my belt including media relations, PR & Marketing campaigns, content creation and planning, brand development, internal and external communications, crisis comms and strategy. I've also been lucky enough to work with some major events in sport, so I have additional skills and knowledge in event promotion and management, negotiation and activation of commercial partnerships ensuring that they bring benefit for everyone involved. 
 I am a lover of all things cycling, usually the longer and hillier the better, with an occasional dabble in long distance triathlon. I love being outdoors, exploring and taking on a challenge just to see if I can - because I don't see why you can't. I'd love to hear about your challenges and how I can help you and your organisation communicate, grow and thrive!