Sales Have Ended
Ticket sales have ended
Sorry, tickets have now sold out. Please join the waiting list and we'll be in touch should a space become available.
Sales Have Ended
Ticket sales have ended
Sorry, tickets have now sold out. Please join the waiting list and we'll be in touch should a space become available.
Description
You can't underestimate the impact of a brief. It can be the springboard for delivering the right – or the wrong – design work. Good briefs and good briefings are not a 'nice to have' – they are a vital part of the business of design. Better briefs produce better results, faster. They stimulate more effective creative solutions and more effective ways of getting to them.

A good brief also provides the basis for good client agency relationships, establishing a way to evaluate the creative and keep everyone on track – both client and agency.

Join us at this half-day workshop with Wendy Lanchin, The Complete Brief. Wendy will share strategies to cut down on wasted time and effort that can bog down creative development, and show you how to build a new way of working where briefs provide inspiration rather than frustration.

The workshop will cover:
The two key inputs to developing great briefs:
1. How to ensure you get better briefs from your clients:
How to ask the right questions.
How to understand the context of the brief.
Getting to the real client agenda – identifying the stakeholders and their input.
Unearthing the real brief – what change does the creative have to effect.
2. How to write better briefs for the creative team:
Understanding the role of the brief.
Developing a narrative basis for the brief.
Finding the heart of the brief.
Identifying and writing the key inputs to the brief.
Developing the right brief and briefing format for your agency.
What you will leave with:
An understanding of the kind of brief you've got and whether to challenge it or not.
A framework for analysing and interrogating client briefs.
Techniques to help identify the change that the creative needs to address.
Enhanced skills and ways into discussions around briefs with your clients.
Tools to help you develop better creative briefing processes.
Managing creative development and client expectations of the creative output is a crucial part of the client agency relationship. Robust, inspirational briefs that everyone has bought into are at the heart of this and will deliver the best results.

Speakers
Wendy Lanchin, Partner, The Complete Brief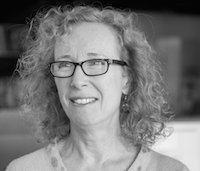 Wendy has worked for both creative agencies and client companies, as both marketing and planning director. She has therefore had first-hand experience of how key business drivers need to fuel creative development and how to interpret this for creative teams. She has both developed and delivered briefs for brands and communication campaigns and has also extensive experience in analysing and commissioning research. Her previous roles have included Planning Director at McCann Erickson and Publicis, Head of Marketing at Channel 4 TV, Director of Marketing at The Design Council and Director of Planning & Strategy for The Marketing Store.
Additional information
Prices include VAT.
*DBA member traveller rate:
To make our workshops more accessible to those based outside London, we are offering a discount to individuals whose offices are located more than 60 miles from the DBA office (EC1V 9HX). If this includes you, please book using the rates above. We will then contact you to verify your postcode.
To see if your office is located more than 60 miles please click here.

When booking please provide the name of the person who will be attending the event - we will use this for their delegate badge and materials.

All DBA events and training courses are subject to standard terms and conditions which can be read in full here.
If you have any queries please email us at bookings@dba.org.uk or call 020 7251 9229.
Event image: © Elenabsi | Dreamstime.com