Event Information
Refund Policy
Contact the organiser to request a refund.
Eventbrite's fee is nonrefundable.
Learn how to increase your confidence when supporting clients suffering from sexual abuse, violence and trauma
About this Event
Friday 20th, Saturday 21st and Sunday 22nd November
9:30 am – 5:00 pm GMT (every day)- Online Workshop
A collaboration with the PsykosyntesAkademin in Sweden
Who is this for?
The workshop is open to all counsellors, psychotherapists and mental health professionals who would like to increase their knowledge and confidence when working with clients who have experienced sexual abuse and violence.
The workshop will include an understanding of trauma models and incorporate psychosynthesis models, transpersonal and existential perspectives.
We will also explore working with sexual abuse with men, which is less less talked about, yet not less present, and how men in general have different responses to abuse. This might also be relevant for clinicians working with men in the field of compulsive behaviours like addictions.
Purpose of this workshop
People and society are starting to open up about sexual abuse and violence, and this kind of trauma is becoming more visible and openly discussed. However, the impact of sexual violence and abuse on a person's life is significant, and completely changes their experience of the world. Some survivors may search for support in the process of getting back in touch with past memories. For them, it is essential to be able to share these experiences and address their trauma. Developing the skills, knowledge and comfort to support clients in this field of trauma work are essential in supporting survivors.
This workshop will explore the practitioners' relationship with these topics and see how that can both serve their work and where these issues require more awareness on the side of the counsellor/therapist.
Participants will learn how to address sexual abuse in therapy from a psychosynthesis perspective, working through shame and supporting the process of healing in order to reduce the impact of this trauma on survivors, their environments, and society as a whole.
The psychosynthesis model will be used in framing the theory, but general psychosynthesis training is not a requirement to be part of the training. Therapists from all backgrounds are welcome to take part in this CPD training.
Our Approach - psychosynthesis
Applied to psychotherapy, psychosynthesis is a holistic approach that helps clients deal with conflicts and patterns of behaviours which inhibit or prevent living life in meaningful and fulfilling ways. Psychosynthesis is a liberating discipline which addresses the full range of human experience in the present moment. It brings people into contact with the life journey to wholeness, which can often hold deep significance for clients who suffered from sexual abuse and violence.
Here, this model will be used to look at the clients' specific needs and issues when addressing this king of trauma, which might challenge the way you provide effective and non-pathologising support.
What to expect?
Participants will explore how they can help their clients acknowledge their experience whilst having the ability to disidentify from it, using internal resources to increase their resilience when relating to past experiences. The workshop will also look at how these past experiences might put people at risk of repeating them and how to prevent this from happening.
We will also look into what makes sexual abuse sometimes more complex than only psychological or physical abuse.
As a participant, you might relate to personal experiences or be affected by the sharing of experiences, however this training is not aimed at processing personal sexual abuse or violence experiences.
This workshop includes:
• Short lectures and presentation of key perspectives, terminology and concepts
• A presentation of the theoretical models used to work on these issues, mapping the impact of abuse and providing ways to support the client through the process
• Exercises and practical cases to identify personal challenges when applying theories
• Group discussions, reflection and sharing professional experience
• Transpersonal and existential aspects of working with clients who experienced sexual abuse and violence
Participants will:
• Use imagery in order to map out their personal relationship with the topic
• Include Body, Feelings and Mind to expand their experiences though these aspects, as sources of information
• Process and discuss the theoretical framework in smaller groups
• Practice case examples as a way to better understand the topic through experiential learning (how to work with Sexual Abuse Victims (SAV) and apply the theory in practice)
• Self-reflect and assess if this is a topic they wish to work with and how
Learning outcomes
As a participant, you will:
• Increase your skills and confidence when supporting clients suffering from sexual abuse, violence and trauma
• Gain a higher sensitivity and ability to identify signals that may indicate trauma, where this could have previously been missed (consciously and subconsciously)
• Have an increased awareness of what you can bring to the work and what pitfall you may encounter, gaining insights on how you can support your clients through the healing process more effectively
• Learn how to free the clients' traumatised sexuality through this process
• Learn models and tools that can be implemented in your professional practice, such as how to work with SAV in the 'non-verbal' and specific transference and counter transference issues when working with this topic (including the perpetrator dynamics)
Ticket price
At the Trust we appreciate that each person has their own unique situation – including financial especially during the current COVID challenge – so we invite you to select the price point that feels like it represents a fair contribution for attending this event.There are three options to choose from when purchasing tickets:
- £180 price point will be on offer for current students (or low cost)
- Mid: £265
- Full price: £335
Please note: this workshop will be held online.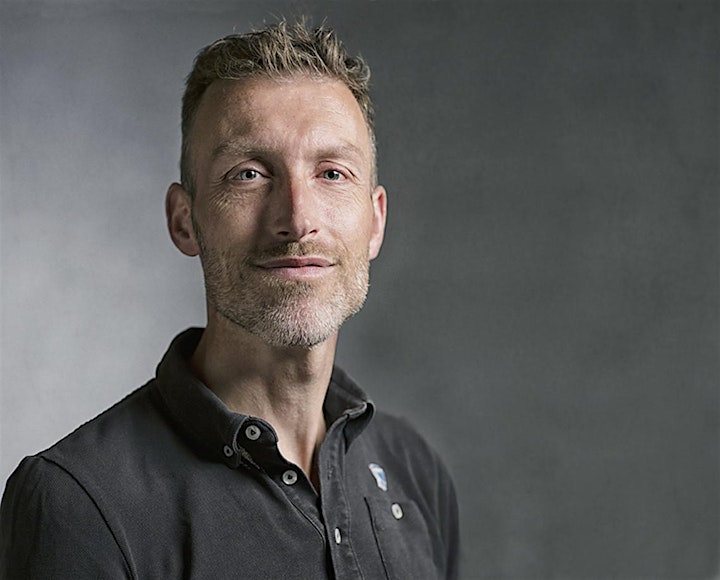 Trainer
Giel Luichjes is working as a psychotherapist in Amsterdam. He has specialised in working with gender and sexuality, including sexual abuse and violence. His professional training includes Psychosynthesis psychotherapy, gender and sexual diversity training, sexual abuse training and training on working with sex offenders and the models of trauma theory and trauma-sexuality. Over the years, he has worked in depth with SAV survivors (mostly male identified).
Furthermore, Giel is a Psychosynthesis trainer in Sweden, the UK and The Netherlands. He has a special interest in existential psychotherapy and social constructivism in trying to understand complex social phenomena and the dynamics in human relations.
Date and Time
Location
Refund Policy
Contact the organiser to request a refund.
Eventbrite's fee is nonrefundable.