Working with Trauma Survivors: Legal and Psychological Perspectives on Trau...
Description
This half day workshop will introduce the key values and principles of trauma informed practice and how they can be developed by legal practitioners when working with people who are survivors of trauma. The workshop will create a safe space for practitioners to reflect on their current practice and work environments, consider the potential for and causes of re traumatisation and develop strategies to embed trauma informed principles into the delivery of legal interventions in order to promote safe environments and relationships with people affected by trauma.
Objectives
By the end of this workshop, delegates will be able to:
Explain some of the key principles of trauma informed practice
Understand the potential for and causes of re-traumatisation
Reflect upon how to create safe environments and relationships with those affected by trauma
Respond effectively to disclosures of trauma
Respond to expressions of trauma
Target Audience
This workshop will be of interest to legal professionals whose practice includes working with people who have experienced trauma including sexual abuse, inter personal violence, trafficking, torture, ritual abuse and conflict.
Facilitators
Norma McKinnon Fathi
Norma McKinnon Fathi is a UKCP Registered Psychotherapist and qualified Community Worker. Norma has 20 years' experience working with vulnerable people who have experienced trauma including survivors of childhood sexual abuse, refugees and survivors of torture. For the past 10 years her clinical work has been with survivors of torture and she manages psychological services at a national charity. Norma also works occasionally in private practice and is a co-founder at Mandala Consultants, a value driven independent consultancy whose interests include developing work to promote self-care, wellbeing and social change.
Sarah Crawford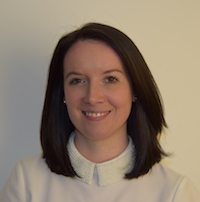 Sarah Crawford is a Senior Associate and heads our project JustRight for Refugee Women. She has an LLM in International Human Rights Law and has worked for almost 9 years at a national law centre, 7 years of which was with migrant and refugee women and children who have experienced gender-based violence. She has represented clients in a wide range of issues, including asylum, access to housing and support, human trafficking, FGM, forced marriage and compensation. She is an expert on the barriers facing migrant women affected by violence and in the area of criminal injuries compensation for women who have been affected by violence.
---
Terms of Booking: JustRight Scotland may occasionally require to cancel a workshop, change the timing of a workshop, the date, the facilitator or the venue. If we do cancel a course, we will offer a full refund to delegates unless they agree to transfer their bookings to an alternative date. If you are unable to book online with a credit/debit card and would like to be invoiced instead, please ring us on 0141 406 5350 or email Jen at jen@justrightscotland.org.uk.