Description

To celebrate our 35th Anniversary, Leeds Women's Counselling and Therapy Service is hosting a conference'Working with Women in Turbulent Times'. This event provides a lively opportunity for counsellors, psychotherapists and other practitioners who provide services for women to come together and discuss the challenges facing us in the current political/socio-economic climate and share innovative ways of working with this client group.
Keynote speakers:
---
Dr Susie Orbach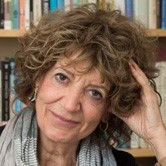 Susie Orbach is a psychoanalyst and writer. She co-founded The Women's Therapy Centre in 1976 and The Women's Therapy Centre Institute, a training institute in New York, in 1981. Her books include Fat is a Feminist Issue, Hunger Strike, On Eating, What's Really Going on Here, Towards Emotional Literacy, The Impossibility of Sex and Bodies.. Her latest book In Therapy is from the highly regarded BBC Radio 4 series of the same name which drew 2 million listeners. She has a clinical practice seeing individuals and couples and is a member of The Balint Consultancy. She convenes the UK chapter of www.endangeredbodies.org
---
Dr Gillian Proctor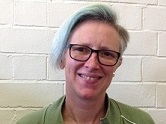 Dr. Gillian Proctor is the programme leader of the M.A. in psychotherapy and counselling at the University of Leeds. She worked in the NHS as a clinical psychologist and person-centred therapist for 17 years until moving to academia in 2014. She has a particular interest in ethics, politics and power in therapy and is the author of several books: most recently 'The dynamics of power in counselling and psychotherapy (2nd ed)' (PCCS Books:2017) and 'Values and ethics in counselling and psychotherapy' (2014: Sage).
---
Interactive Workshops
There will be a range of dynamic interactive workshops for delegates to choose from:
Working with pregnancy and motherhood

Accepting, clients, accepting risk

Should all multidisciplinary teams be psychologically informed?

Working effectively with interpreters

Creative supervision
Working with pregnancy and motherhood

Stella Maden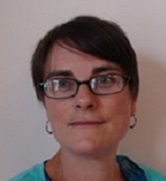 Stella will be introducing her approach to working with mothers with complex needs and presentations. Presenting her discussion framed by the core beliefs and principles of TA therapy she will draw on models from the Relational, Cathexis and Redecision schools of TA to present the theoretical bases of her work. Stella works within the tradition of using the therapeutic relationship deliberately and consciously as a primary mechanism for supporting clients to change, with a particular focus on helping clients to gain new and restorative relational experiences both inside and outside the therapy room. Stella will use case study material to describe and illustrate her work.
Stella is a Transactional Analysis psychotherapist and a qualified social worker. She has over 25 years' experience of working with adults with mental health problems, originally in social care settings and for the last 20 years as a psychotherapist. Stella has worked for a range of third sector organisations, in primary care, and in private practice. She works with individuals, groups and couples. Stella has worked for WCTS since 2012.

Accepting clients, embracing risk
Sarah Farnell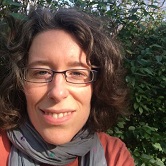 This workshop looks at working with clients at high risk from self harm and suicide, where risk is a part of their life and therefore a regular issue in therapy.
The facilitators will examine different aspects of this in relation to clinical work, including:
Collaborative risk assessments

Practicalities of case management where risk is high

Collaboration with outside agenceis

Therapist self care
Sarah is an integrative therapist and systemic practitioner. Her background is in person centred crisis support and she has worked largely with self-harm, suicide and crisis for the last ten years. She currently manages WomenSpace, a project within Leeds Women's Counselling and Therapy that was set up to support women who severely and regularly self-harm. She also works at the University of Bradford Counselling Service and is engaged in further training to be a Family and Systemic Psychotherapist.
Should all multidisciplinary teams be psychologically informed?
Sharon Prince, Consultant Clinical & Forensic Psychologist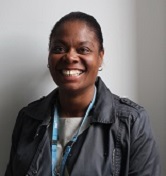 I trained as a Clinical Psychologist many years ago! I have always worked in multidisciplinary and multiagency teams and for over ten years have been the Clinical Lead in the Leeds Personality Disorder Services, which is a service with a national reputation for being psychologically informed and for continuous innovation. I really enjoy working with complex systems and clinical presentations. And I am passionate about the importance of psychologically informed mental health care, and the contribution that psychologists and psychological therapists can make to delivering compassionate and effective services. I am currently the Strategic Lead for Psychology and Psychotherapy within Leeds & York Partnership NHS Foundation Trust. As always in this work identity is important so I would like you to know that I am a black psychologist, mother and daughter.
Working effectively with interpreters
Katie Whitehouse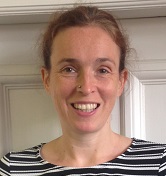 This workshop seeks to explore and be open to the complexities of working with interpreters in the many environments that we practice in as therapists. It will include examples of good practice, an experiential exercise (that give a perspective into the interpreter's role), ways in which to support the interpreter to make the most of their expertise and an opportunity to explore anxieties and assumptions that can arise when working with interpreters.
Katie has coordinated and been the lead psychotherapist in a three year project that specialises in providing long-term psychotherapy for highly traumatised refugee and asylum seeking women, funded by Comic Relief. She describes herself as a relational and integrative therapist and is qualified in EMDR; she has a background in adult mental health and social work, and has worked within health, statutory and voluntary sector settings.
Creative Supervision
Alison Gilmour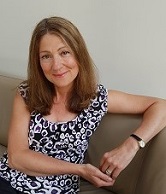 This workshop introduces the concept of working with a combination of two supervision models; Creative Supervision (Anna Chesner, Mooli Lahad ) and the 7 eyed model. (Hawkins and Shohet) It will briefly explore how the 7 eyed model can be used as a map and framework to support and contain creative techniques within supervision. Creative Supervision uses a variety of arts based or action methods and techniques to explore client material, therapeutic relationships and interventions from a different perspective. It can be a powerful way of connecting with client material, understanding the relationship dynamics at play within the therapeutic work, the system or organisation and reinvigorating the practice. This workshop combines theory and practical work in pairs and small groups and will be of interest to anyone who receives or provides supervision of counselling / therapy practice.
Alison is a Dramatherapist, Psychotherapist and Supervisor with many years of experience in delivering individual and group therapy to a wide range of adults and young people experiencing mild to severe mental health problems. She has worked within the NHS, private practice and the voluntary sector. Alison has a diploma in clinical supervision and has worked with a broad range of therapists such as Arts therapists, Psychotherapists and Counsellors working across a variety of settings. Alison is a member of the Yorkshire Supervisors network and has a passion for bringing creativity into the counselling room and the supervision space.