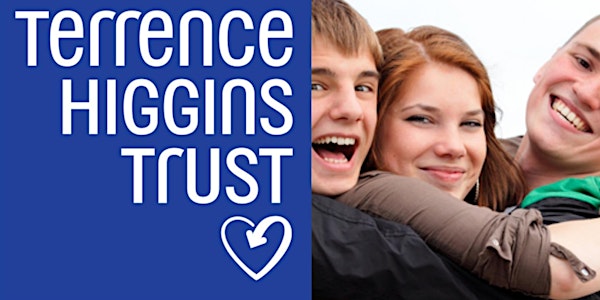 Working with Young People etc (webinar) - Terrence Higgins Trust
Working with Young People Around Sex and Relationships
About this event
PLEASE NOTE: Zoom links for webinars will be sent to delegates the day before training; or at midday the day of if the training is scheduled for the evening.
A skills based day covering good practice when talking to and working with young people aged 13-24. This course will give participants the understanding and skills to help support young people to make positive and informed choices. These approaches are designed to give staff practical strategies for discussing delaying early sex, while continuing to support those who choose to become sexually active.
Topics covered will include:
• Exploring your own opinions, beliefs and judgements
• Confidence in talking to young people about sex and relationships
• Increased knowledge about appropriate ages to talk to young people about sex and relationships topics
• Practice skills in answering difficult questions about sex and relationships
• The causes and effects of early sex and current research findings
• Understand the role played by media and peer pressure in early sex.
• A range of practical ways of working with young people to help them make positive and healthy decisions for themselves
• Strategies to help young people consider alternatives to having sex
• Consent and what it looks like
• Considering the role played by friendships, supportive adults and professionals in supporting young people's choices.
• The values we bring to this work
This multi-agency training is suitable for anyone whose professional life may involve talking to young people about sex and relationships.
If you would like to attend this training but there are no longer spaces available, please note that there are also spaces advertised on Suffolk CPD, if you have access to the system. Just search the keyword 'Terrence'.