Description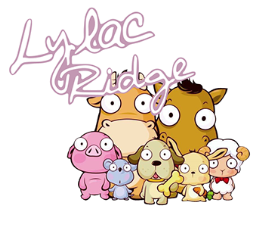 Working Women head for the farm
The next Working Women Event is being held on Weds 26 April at Lylac Ridge in Risca.
Lylac Ridge offers Offer alternative education opportunities to children and young people who are struggling in their academic or social settings, in a non judgmental or threatening way.
Jakki Raynel will be our host for the evening and will be regaling us with stories of the animals who live in Lylac Ridge. We will also have an opportunity to get close and personal with some of the residents including Mac the Donkey.
Transport will be provided to and from Risca Town Centre to the Farm and then we return to Benitos for a buffet and a great opportunity to network with the other ladies.
Wellies or flat shoes are advised in case of inclement weather.
The cost of the ticket is £10.00 and includes transport and buffet.
For any queries please call Sharon Peters on 01443 866397 or peters@caerphilly.gov.uk
Merched Mentrus ar eu ffordd i'r fferm
Cynhelir y digwyddiad Merched Mentrus nesaf ddydd Mercher 26 Ebrill yn Lylac Ridge, Rhisga.
Mae Lylac Ridge yn cynnig cyfleoedd addysg amgen i blant a phobl ifanc sy'n cael trafferthion yn eu lleoliadau academaidd neu gymdeithasol, mewn ffordd anfeirniadol nad yw'n fygythiol.
Jakki Raynel fydd yn ein croesawu ar y noson a bydd yn hel straeon am yr anifeiliaid sy'n byw yn Lylac Ridge. Cawn gyfle hefyd i ddod wyneb yn wyneb ag ambell un o'r trigolion, gan gynnwys Mac yr asyn.
Darperir cludiant i'r fferm ac yn ôl o ganol tref Rhisga, ac yna byddwn yn dychwelyd i Benitos i fwynhau bwffe a chyfle gwych i rwydweithio gyda'r merched eraill.
Da o beth fyddai gwisgo esgidiau glaw neu esgidiau fflat rhag ofn y bydd y tywydd yn arw.
Cost y tocyn yw £ 10.00 sy'n cynnwys cludiant a bwffe.
Os oes gennych unrhyw ymholiadau, ffoniwch Sharon Peters ar 01443 866397 neu e-bostiwch peters@caerphilly.gov.uk