Join us for the third event in our Workplace Conflict series with the Civil Mediation Council for employers, HR & lawyers.
About this event
Join Legal News Wales and the Civil Mediation Council for the third in our series of free, online sessions to help legal professionals, employers, HR professionals and others tackle workplace conflict in radically different and increasingly challenging environments.
Workplace conflict appears to be on the rise and there are some very difficult and potentially contentious issues set to arise as employees return to the workplace and we transition into new and different ways of working.
This series of webinars offer shared, current experience from organisation and HR managers, mediators and employment lawyers - 'in conversation with' style events led by our editor, to see how alternative conflict resolution can help address key issues in the modern, post-pandemic workplace.
The series is designed to debunk myths and misunderstanding around mediation for employee conflicts and disputes by:
Clarifying how mediation and conflict resolution options can help resolve workplace conflicts in a far better way than formal or legal process.
Where to go for advice, and how and when to access mediation.
Exploring the different types of mediation and when to access.
Offering an insight into what other employers are doing and what is working well.
Delegates will gain an understanding and appreciation of the benefits to all in engaging in mediation and be better prepared to face difficult issues arising in the workplace.
Session 2: The grievance is dead - should mediation be mandatory
Our panel of speakers will share their experiences and insight to consider why mediation should be the first step to resolve disputes between employers and employees, rather than resorting to the formal grievance process, to create happy, transparent, positive workplaces that are sustainable and attractive to work in and with.
This one hour, 15 minute session will include a panel discussion chaired by the editor of Legal News Wales and will also include a Q&A opportunity for the audience.
This event will be recorded but it won't be shared widely until some time after the new year so it's best to attend in person!
Speakers
Sarah Ellen-Stacey - Head of Organisational Development, RCT Homes
Camilla Palmer QC - a solicitor specialising in employment law, founder of the legal partnership Palmer Wade, the forum Women's Equality Network and the charity Your Employment Settlement Service (YESS) which arbitrates and negotiates employment disputes.
Alison Love - Managing Director, Resolution at Work
Liz Ashford - Solicitor & Mediator, Monmouthshire Mediation Practice
Chaired by: Emma Waddingham, Editor, Legal News Wales
Who should attend?
The series is ideal for employers, legal representatives, HR professionals and employee advisors.
This event is free, hosted in a Zoom meeting format. Questions and comments from attendees are encouraged. Useful information on the event format can be found below.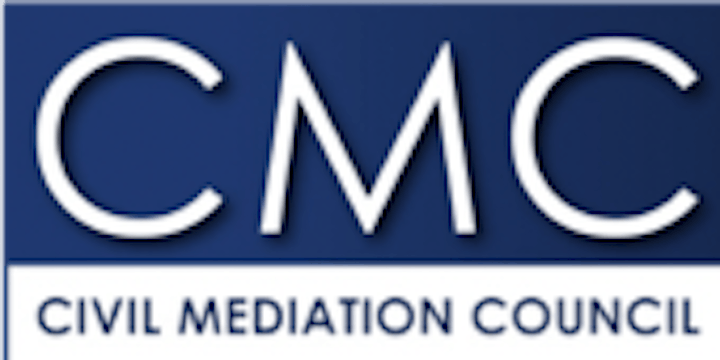 Useful information
We will send you the password within 24 hours of the event. You will receive the event link upon booking but please look out for an email from emma@legalnewswales.com containing the password.
To join the session via the Zoom video conferencing platform, you just need to click on the link we send you around 3 minutes before the session time. You can do this from a mobile phone, tablet, laptop or desktop, but the best functionality and quality of connection is achieved with a laptop or desktop computer, I would advise only using a mobile as a last resort. Zoom is free to use but if you are using it on a mobile phone without connection to wireless internet your mobile service provider may charge you.
When you click on the link you will need to accept pop ups and insert your name and to choose audio by computer if given that choice. When entering your name please enter the name by which you would like us to call you during the session.
Please Note:
When you join the session you will find yourself placed in a waiting room. Please don't panic, we'll let you in at the publicised event time.
You will then find yourself on mute. Please remain muted until the host opens the Q&A session. This is to ensure the recording isn't disrupted. Thank you!
We record all sessions if suitable for sharing - so that as many people as possible can view the event afterwards. You can turn your camera off if you'd prefer to do so. We aim to crop any Q&A sessions out to retain anonymity and confidentiality - or, if appropriate to do so, upload the audio version of the Q&A only.
It's very quick and easy to join the session and when you do, your camera image will automatically show to myself and the rest of the group and we will be able to hear what you say and any sounds around you. You should see and hear us too. You may communicate by typing things to the whole group and by speaking and you can click on prompts to invite us to go more quickly or more slowly.
If you have any technical difficulties on the day, please text the Editor, Emma Waddingham, on 07769203856.
Organiser of Workplace Conflict: The grievance is dead - should mediation be mandatory?
Legal News is the first free, independent source of news, analysis and valuable information on the business of law, events and careers for the legal sector in Wales.
Legal News covers the latest issues, campaigns and success stories affecting legal professionals and practices across Wales. We want to speak to the people who elevate our sector to those at the forefront of the business of law – matters that grow or impede success.