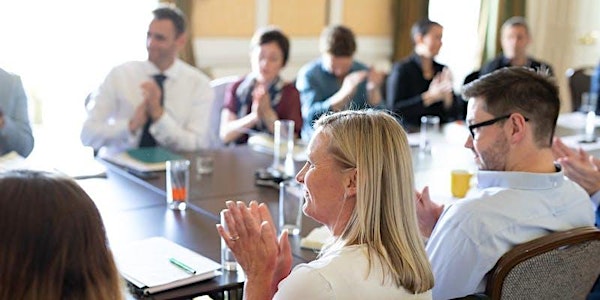 Workplace innovation masterclass: Industry 4.0, digitalisation and future w...
Location
Stirling Court Hotel
Airthrey Rd
Stirling
FK9 4LA
United Kingdom
Description
A full return on digital investment is achieved when technological innovation and workplace innovation are considered together. In this interactive masterclass we'll explore international experiences and good practice, helping you define a roadmap towards the digital future. The event brings together the latest thinking and research from the UK and the rest of Europe, the expertise of digital specialists from Scotland and Finland, and company experiences of people-centred approaches to digital innovation.
Why attend?
Learn from leading European experts
Gain inspiration and practical insights from a transformative business leader
Share experiences with other Scottish companies
Assess current practices in your own company
Get advice from our experts
Explore the support and opportunities available from our workplace innovation specialists
Speakers
Megan Butler

a senior research advisor at the CIPD and former in-house AI in HR specialist at CogntionX, an AI specialist research house

Futurice co-founder,

Hanno Nevanlinna

is an innovator by heart who designs everything from sustainable digital services to furniture and better work life practices

Martin Welsh, managing director of engineering services technology company Booth Welsh,

is a firm believer that embracing Industry 4.0 is as much to do with human interaction, as it is to do with technology

Dorte Zacho Martinsen

,

CEO of family-owned BM Silo

, a Danish SME producing agricultural products
Themes

Facilitators, Rosemary Exton and Dr Peter Totterdill, will provide ample opportunities for discussion, sharing experiences and idea generation with speakers and other participants alike. Based on their work with leading Industry 4.0 researchers and practitioners from across Europe, Rosemary and Peter will enable you to explore several key themes throughout the masterclass, including:
How digital technologies can enhance productivity and innovation in your business
How to achieve organisational and workforce readiness for digital innovation
How to build skills for the digital future
Members of the Booth Welsh team will also demonstrate the potential of digital technologies during the mid-morning and lunchtime breaks
Register for the Masterclass to access the Fresh Thinking Labs online platform for background materials, guides, and opportunities for networking with leading companies across Europe. Click here for your free access to Fresh Thinking Labs, further information and privacy notice.
.
Please click here to view our Privacy Policy