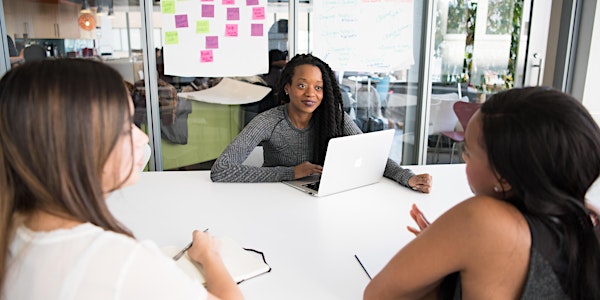 Workplace skills for Women: effective communication and teamwork
This workshop supports women in the UK to understand what good teamwork looks like and be able to manage relationships at work effectively
About this event
The workshop covers what makes communication 'effective' , communication styles and difference , understanding values within teams , and guidelines for approaching tricky situations at work
This workshop is suitable for women aged 18+ in or seeking work who would benefit from exploring how to handle communication, teamwork and conflict situations at work. Not suitable for professionals/volunteers supporting women.
Learning outcomes:
1. Understand what good teamwork looks like and its benefits
2. Feel better equipped to manage relationships at work effectively and professionally
3. Be able to effectively approach tricky situations at work
Working Chance provides women with criminal convictions with the skills and support they need to develop their employability, and to help them to build lives that give them purpose, hope and financial independence.