Location
Reward Gateway
265 Tottenham Court Road
London
W1T 7RQ
United Kingdom
BAME Recruitment and Reward Gateway are delighted to invite you to our Workplace Well-being Evening.
About this event
Our free, relaxed and informal event will give attendees the opportunity to hear from a diverse range of speakers discussing their own personal experiences of workplace well-being and mental health, as well best practices in supporting colleagues experiencing mental health issues.
Aims:
Help normalise discussions around mental health
Provide valuable insight on how to support team members struggling with mental health 
Offer strategies to cope with mental health issues at work 
Encourage discussion and create connections
Raise money for the Matt Palmer Trust via a silent auction
Timings on the night:
18:00 - 18:30 - drinks and networking
18.30 - 19.30 - panel discussion
19:30 - 20:00 - drinks and silent auction 
Venue:
Reward Gateway
265, Tottenham Court Road,
London, W1T 7RQ (next to Five Guys, opposite Primark)
Speakers:
Rob Stephenson is a mental health influencer, campaigner and public speaker regarding creating mentally healthier workplaces. He experiences bipolar disorder personally. Rob is the founder of Inside-Out.org, a social enterprise with a mission of smashing the stigma of mental ill-health in the workplace by showcasing senior leader role models with lived experiences of mental ill-health. This is done by virtue of a published annual list – The InsideOut LeaderBoard.
Gavin Young is the lead for Accenture's African and Caribbean network, where he works to support the advancement of young people in the UK. He is a passionate believer in the power of sport and physical activity as a means for physical and emotional improvement and practices brazilian jiu jitsu and yoga with his 10-year-old son at every opportunity. He was voted Most Inspirational Leader, Accenture UK & Ireland and listed in the top 30 of the 2018 Financial Times EMpower Ethnic Minority Future Leaders list. Gavin is also a Senior Manager in Accenture's Communications, Media and Technology business.
Dorcas Gwata is a Public Health Specialist with CNWL NHS Trust and works in the Westminster Council Multi-agency Integrated Gangs Unit (IGU), providing physical and mental health support to young people and their families who are affected by the gang culture. Her current research explores the links between youth violence, inequalities and mental health for minority groups in London. Dorcas is co-founder of the Global Health Café, which stimulates reflection through dialogue and addresses important health issues of relevance to Africa, such as innovation, health policy and practice that support Health Systems. Dorcas works as a volunteer with AFRUCA (Africans United Against Child Abuse), a charity set up in the wake of the murder of eight-year old Victoria Climbié in London in 2000. She is a strong advocate on safeguarding issues for African children across communities affected by female genital mutilation, human trafficking, modern slavery and witchcraft branding.
Manish Tayal is a Royal Navy Medical Officer who has served in submarines, Ships and on Land deployments around the world, both as a doctor and as a Medical Operational Commander. He is a passionate advocate for ethical and inclusive leadership and culture, and was awarded an MBE in the 2018 New Year's Honours List for his work on race and faith in Defence. Manish supports Service personnel who are experiencing mental ill health themselves, or caring for family members with mental health issues, and also sits on the advisory panel for a national campaign to improve awareness, access, and outcomes, for mental health and mental illness in British Asian communities.
Silent Auction:
Tom Bushnell, Artist studied painting at The Central & Ravensbourne Colleges of Art and Design and gained a BA Honours degree in Fine Art & Design. He has exhibited with some of the leading artists of our time, including Sir Peter Blake and John Hoyland. His paintings have also been accepted at the famous Royal Academy Summer Show and form part of collections in the UK and across the globe. "Art has the ability to uplift and inspire the human soul and overcome much of the negative aspects of life".
Tom has generously donated an original piece of art for the evening's silent auction to help raise money for the Matt Palmer Trust.
To secure your place please click the green Register button above. 
Due to limited space and because we want as many people as possible to benefit from the event, we ask that attendees please book no more than two tickets per organisation. If you would like to register more than two people, please email us at: info@bamerecruitment.com
Our venue is wheelchair accessible. Please contact us if you have any accessibility needs.
BAME Recruitment is a Diversity and Inclusion Recruitment and Consultancy firm. We believe in helping people and organisations live the definitions of Equality, Diversity, Inclusion and Belonging. For more information about our services please visit: www.bamerecruitment.com
Reward Gateway is culture and client driven. We're obsessed with putting the "Human" in HR and are proud to have been 100% dedicated to HR for over a decade. Since 2007, we've been right by the side of the world's most innovative HR people, giving them beautiful products and tools that they can use to attract, engage and retain their people.
The Matt Palmer Trust is a UK registered charity whose goal is to support the mental well-being of people of all ages in the UK and Ireland. They work to raise awareness of depression and help organisations provide the vital support needed to enjoy a strong mental well-being. For more information about their incredible work visit: www.mattpalmertrust.org.uk
We will be raising money for the Matt Palmer Trust via a Silent Auction and collection tins on the night. There is no expectation for attendees to bid or donate, but all contributions will be gratefully received.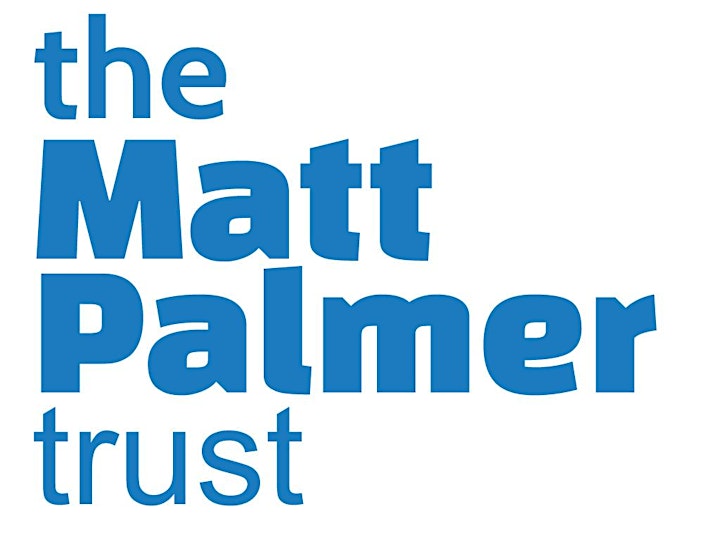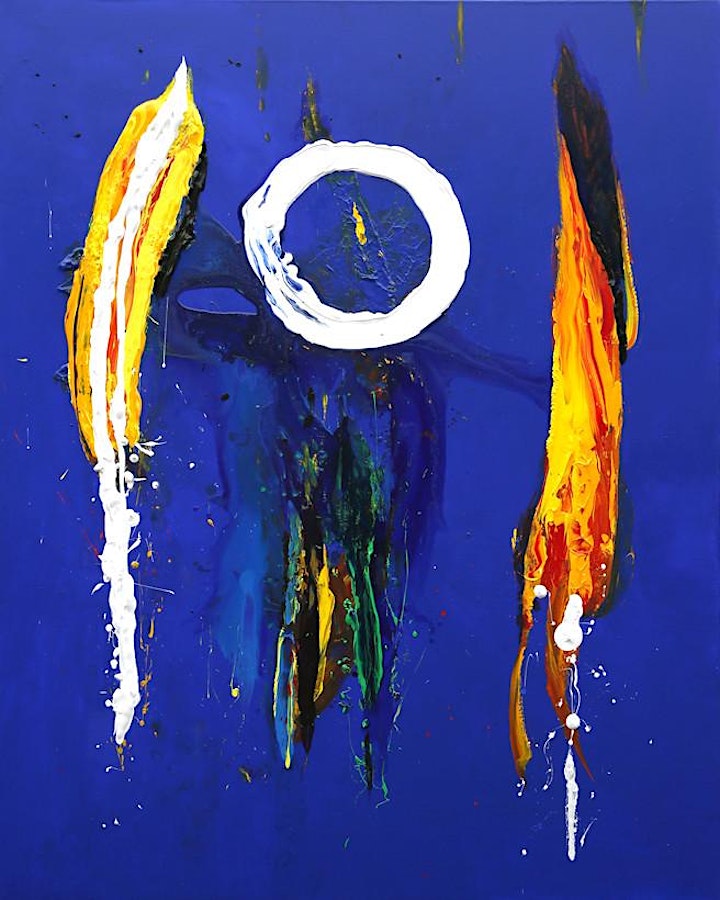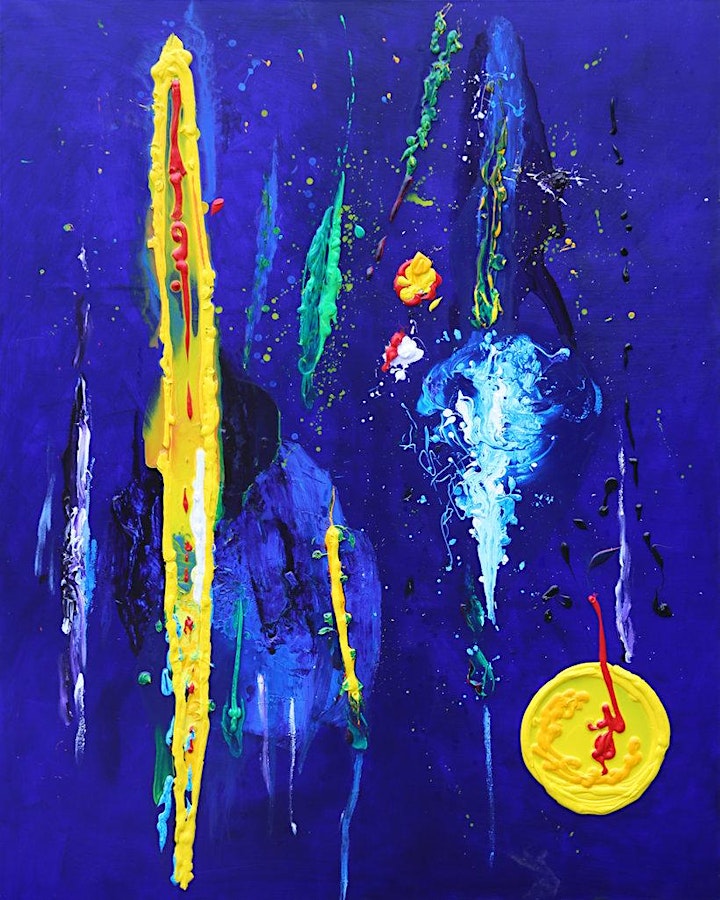 Selection of artwork by Artist, Tom Bushnell