Workshop 5 - Get started with Social Media, Facebook, Twitter and Instagram...
Description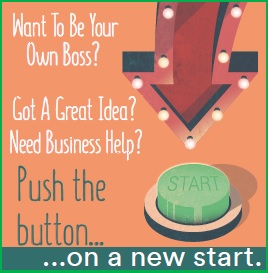 Thinking of starting your own business? Do you want to be your own boss?
Do you have the beginnings of a business idea that could make you money?
The D2 Business Starter Programme is an exciting new initiative giving all Derbyshire residents the opportunity to explore your business potential and learn how to set up a new business with series of flexible, fully funded workshops and one-to-one support. This support will be delivered by experienced professionals working with small groups at local venues across Derbyshire, Erewash Partnership Ltd will be delivering the programme on behalf of East Midlands Chamber of Commerce throughout Erewash and Amber Valley..
BOOK on to our workshop:
Get started with Social Media - Facebook, Twitter and Instagram
Friday 25th May 2018 at 9.30am - 12.30pm
Trainer Jon Prest

This Social media marketing workshop discusses social media strategy and how to get noticed by current and potential customers. Platforms like Instagram, Twitter and Facebook are powerful tools but the most important thing about social media marketing isn't always the technology. It's the people and how they use that technology to create, publish, share and interact.
The main benefits of social media marketing include:
Communicate directly with the target market in an informal setting
Build relationships of trust and credibility with the target audience
Conduct detailed market research
Reach customers worldwide
Relatively inexpensive
Obtain direct feedback from targeted customers and markets
Workshop Structure:
Benefits of social media
Goal setting
Your audience
What social channels to use
Setting up a Facebook page, twitter and Instagram account
Producing effective content
Engagement