Description
Inaugural weekend workshop led by photographer, Alicia Bruce and writer, Jean West.
Explore the work of established journalist, Jean West and award-winning photographer and educator, Alicia Bruce, then create your own travel feature for a newspaper or magazine. You'll also gain transferrable skills in photography and writing which can enhance your business through visual communication.

Jean and Alicia's writing and photographs have appeared in many well-known national and international news outlets and magazines, including The BBC, The Times, The Guardian,The Big Issue and Marie Claire, and galleries including, National Galleries of Scotland, the Scottish and UK parliaments, Street Level Photoworks and VU (Quebec).

Saturday – Day 1 Photography: 11am - 5pm (lunch, teas and coffees provided).
Photographer, Alicia Bruce will leading with an intro to her work, the camera and working to a supported brief on location in in the seaside town of Portobello close to Edinburgh with feedback.
Sunday – Day 2 Writing (lunch, teas and coffees provided)
Writer, Jean West will be leading an intro to her work, feature writing and working to a supported brief on location in Portobello with feedback.
About Portobello
Portobello is Edinburgh's seaside town with a thriving dynamic community, beach and promenade and ever-changing sea and skyscape. It's 20 minutes by bus from Edinburgh's City Centre.
Who is the course suitable for?
We welcome absolute beginners, enthusiasts and experienced practitioners. There's something for everyone and the course offers transferrable skills for a variety of creatives as well as business owners looking to update the visual content of their blogs and promotional materials.
---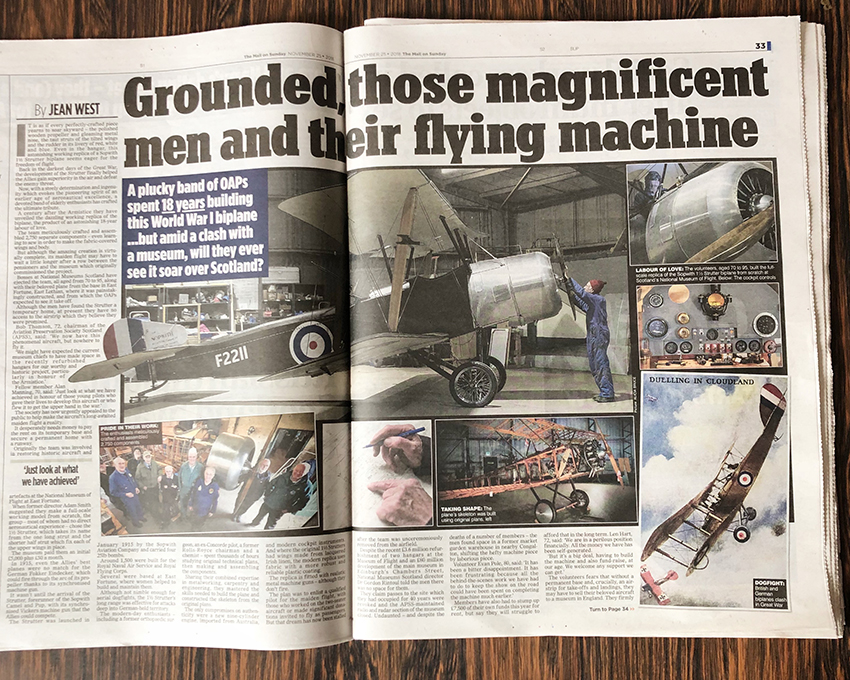 Image: A recent article by Jean West with images by Alicia Bruce
What to bring?
For Day 1 - Participants should bring a DSLR camera with batteries charged and a cleared memory card. Dress for the weather in Edinburgh in January. You are likely to be on the beach.
For Day 2 - Your images from the day before on your camera or laptop/smartphone/ipad, a notebook and a pen.
---
Saturday Social!
A Saturday evening social will also be arranged by Jean for students who wish to participare.
---
Gift it!
This weekend workshop would make an ideal gift experience for any budding photographers or writers in your life.
Jean West is an established journalist based in Scotland whose interviews include The First Minister of Scotland, Nicola Sturgeon, and various campaigning groups, celebrities and politicians. Here are some examples of her work:
https://www.theguardian.com/science/2015/may/03/if-it-flew-100-years-ago-it-will-fly-again-the-1916-warplane-built-from-drawings
https://www.dailyrecord.co.uk/news/scottish-news/man-steel-kelpies-artist-andy-5833724
Alicia Bruce has 10 years teaching experience and is currently in post as Teaching Fellow in Photography at the University of Edinburgh. She also teaches popular photography weekends at Street Level Photoworks, Glasgow. Her teaching page is here: https://aliciabruce.co.uk/teaching/