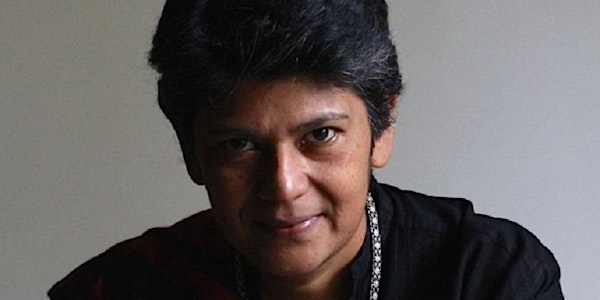 Workshop: Authorship, Performance and Practice: On Justice in Sri Lanka
Location
IAS Common Ground
Room G11, Ground Floor, South Wing, UCL
Gower Street
London
WC1E 6BT
United Kingdom
This workshop will be lead by Professor Neloufer de Mel (University of Colombo)
About this event
This workshop reflects on the current crisis in Sri Lanka, attending especially to how the question of justice is being framed, coded and de-coded on multiple levels by different, yet interlinked constituencies. While justice figures as a central trope in the youth led public protests that are widespread in the capital Colombo today, a longer debate on transitional justice for war time harms remains salient, but mostly for citizens of the north and east. Where one group frames justice as democratization, accountable governance and a return to the rule of law, how do women who have experienced severe conflict related violence articulate demands for justice in an environment of denial and impunity? In turn, what just world beliefs animate women who live in peripheral areas, and what do these beliefs tell us about the law itself as judicial procedure?
Drawing on two research projects conducted in Sri Lanka in 2019-2022 on transformative justice and innovative methodologies (from which emerged a video installation that will be part of the workshop), the discussion will engage with questions of authorship/voice, theatre performance and practice in how justice is conceptualized, demanded and known in a context of precarity that is Sri Lanka today.
About the Speaker
Neloufer de Mel
Senior Professor of English at Department of English, University of Colombo, Sri Lanka
The author of Militarizing Sri Lanka: Popular Culture, Memory and Narrative in the Armed Conflict (2007), and Women and the Nation's Narrative: Gender and Nationalism in 20th Century Sri Lanka (2001), her recent journal publications and edited volumes have been on postwar Sri Lanka, offering feminist, postcolonial and cultural studies perspectives on questions of justice, displacement, theatre for peacebuilding and disability performance. She is the chairperson of the Gratiaen Trust, founded by the Canadian-Sri Lankan author Michael Ondaatje, to recognize, foster and advance the cause of Sri Lankan creative writing in English. She has held several research fellowships at international universities and academic institutes including Yale, the Institute for Human Sciences in Vienna and the Universities of Zurich and New York and is an active participant in the arts in Sri Lanka.
Through May 2022, she is Distinguished Visiting Professor at UCL's Centre for the Study of South Asia and the Indian Ocean World (CSSA).