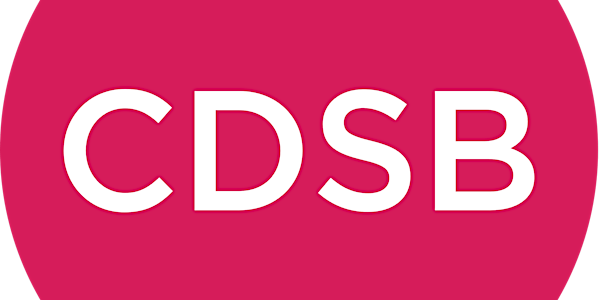 Workshop: Biodiversity and water-related financial disclosures (AM session)
Join the Workshop on biodiversity and water-related financial disclosures - Morning/Afternoon Session.
About this event
A practical workshop on disclosing beyond climate with a focus on biodiversity and water.
CDSB published application guidance documents to the CDSB Framework for water and biodiversity-related financial disclosures to support companies in disclosing (beyond-climate) material information into mainstream reports, extending the Recommendations of the Taskforce on Climate-related Financial Disclosures (TCFD) to nature. Providing consistent, comparable, and decision-useful information to investors with the same rigour as financial information can ensure that investors are able to make capital allocations towards more sustainable and resilient businesses.
The biodiversity and water application Guidance documents help companies to get started and enhance their reporting. While the IFRS Foundation's International Sustainability Standards Board (ISSB), announced on 3 November at COP26, works at pace to release the climate standard with the intention to cover all sustainability topics in the near future, including biodiversity, this publication can be used to provide imperative guidance for companies for the benefit of investors and other stakeholders.    
During the workshop(s) on 2nd December (9:00 AM – 11:00 AM CET or 3:30 PM to 5:30 PM CET), we will provide practical suggestions on how to prepare biodiversity and water-related financial information and how to incorporate them into mainstream report. We will also provide suggestions on useful resources and examples of good practice.
In the last part of the workshop, the floor will be open for the audiences to ask questions and trigger an exchange of views.
Please select the AM or PM session.
If you have questions, please send and email to laura.clavey@cdsb.net and/or francesca.recanati@cdsb.net
Organiser of Workshop: Biodiversity and water-related financial disclosures (AM session)