Workshop > Build Your Own Eurorack / Modular System Oscillator (VCO)
This DIY workshop will provide hands on experience with building your very own modular synthesis oscillator module, which you can take home
About this event
This DIY workshop will provide hands on experience with building your very own modular synthesis oscillator module, which you can take home at the end.
The session will be led by John Harding Music/Creative Technologist, Lecturer and Course Director of Creative Technologies at Ulster University.
John is an avid synth enthusiast and Electronic Engineer for Delta Sound Labs, with some sixteen years experience in Audio Electronics.
Participants will be guided through the process of building their very own CEM3340 based eurorack oscillator (VCO) module. The CEM3340 VCO is nothing short of a classic integrated circuit, an oscillator on a chip so to speak, recently re-released putting this amazing device back into the hands of DIY synthesists.
And we're glad it is! This particular IC has been the driving force behind many of the classic synthesisers of old including the Sequential Pro One, Sequential Prophet 5 Rev.3, Sequential Prophet T8, Moog Memorymoog, Oberheim OBXa, Roland SH-101 and Roland MKS-80 amongst others. More recently it has become the main oscillator source for the polyphonic 'Deckards Dream' synthesiser, a device somewhat inspired by the behemoth that is/was the Yamaha CS80.
John's incarnation of the oscillator design is closely aligned to the design found in the Sequential Pro One, with some personal touches of course.
Places are extremely limited.
Location: Magee University (building and room TBC)
**Time - 1Oam - 2pm (finish time approximate and dependant on groups ability)**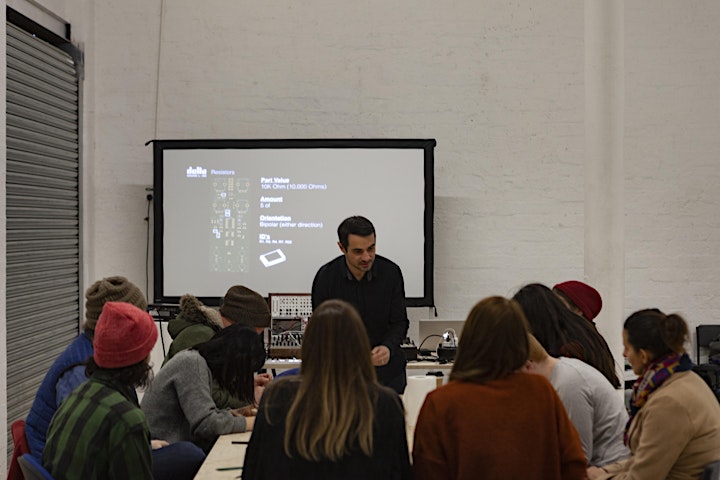 Organiser of Workshop > Build Your Own Eurorack / Modular System Oscillator (VCO)