Description

Artisan & Fox is proud to present The Oasis — a curated pop-up store gathering 15+ extraordinary artisan brands from across the globe. Discover extraordinary jewellery, clothing, lifestyle and home goods of rare, global origins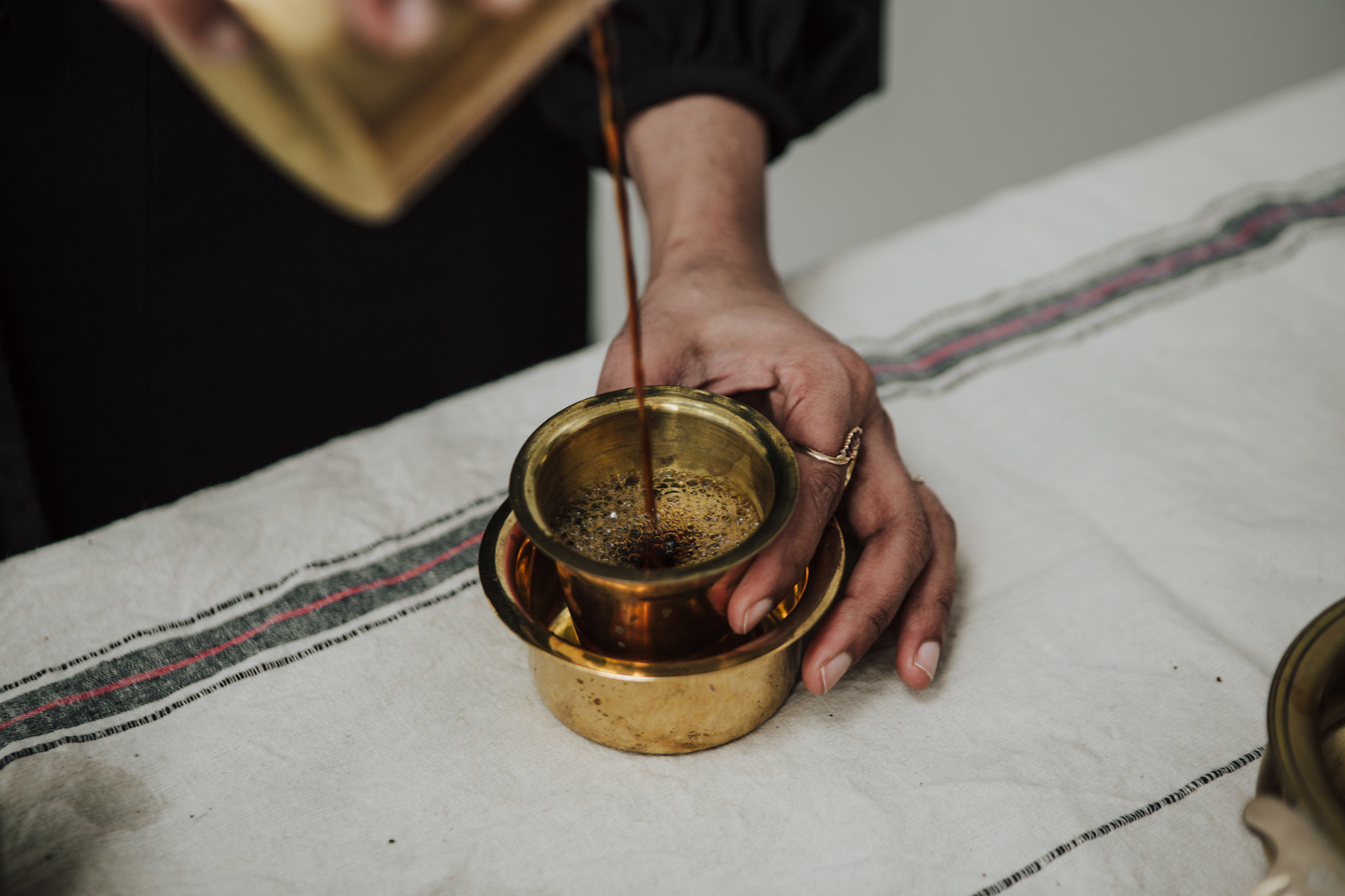 Workshop: Coffee Tasting + Home Brewing 101 with Coromandel Coast



Join us in this home-brewing 101 workshop with Coromandel Coast.
Coromandel Coast is a design and craft-led nano-batch coffee roaster based in the UK. They source and hand-roast shade-grown, specialty grade coffee from the ancient lands of southern India. They are a low impact business supporting the United Nations' Sustainable Development Goals.
This masterclass will cover:
the differences between coffee roasts and how they impact your cup of coffee,

the equipment you need to be a proficient home barista, and

tips n' tricks to make the perfect cup of coffee using cafetière and pour-over methods.
You will discover that home brewing is a practical, sustainable and mindful activity.
Coromandel Coast will lead you through taste-notes and sampling of 6 different types of coffee, from their specialty grade single origin coffees as well as commercially available coffees off the supermarket shelves.
All participants will also walk away with a complimentary coffee bag from Coromandel Coast so you could brew a fine cup of coffee at home.
Tickets at £25 each, available via Eventbrite here.
Limited slots are available. Please apply ASAP.
Please note that due to the nature of this event, and preparation undertaken by the boutique craft brand, we are unable to process any refunds.






Global Craft Origins
From Asia to Africa, from the old city of Kabul to metropolis London, The Oasis features craftsmanship in its the purest form, with a focus on small-batch production, sustainability, and spotlighting the extraordinary human story behind each craft.
Rediscovering Provenance
Join us in rediscovering the human story behind our everyday products. The Oasis a living, breathing space for people to discover up-and-coming brands with global origins, and engage in dialogue regarding social innovation and development through craft.
The Oasis, First Edition:
Featuring Artisan Fox, Animaro Designs, Bim Burton, Coromandel Coast, Earl of East London, From Belo, Kilubukila, Lola & Mawu, MALĀKO Skincare, Mayamiko, Maya Njie, NEMI Teas, Nimiiny, Oscar Angel, Poapoa, Querencias, Sabbara Embroidery, Snazzy, The Atlas Works, Turquoise Mountain, Threads Of Syria, We-Resonate.

Led and curated by Artisan & Fox - The Ethical Artisan Marketplace.