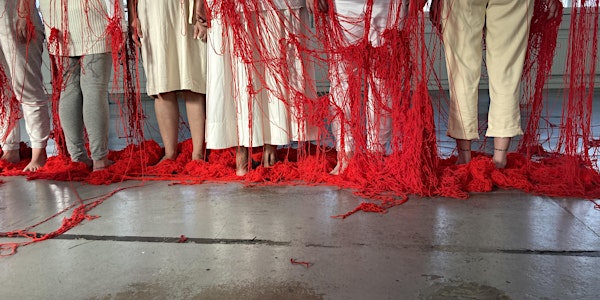 Workshop: Creative Community Resistance - Brazilian migrant women in London
Location
Bush House - North East Wing - The Exchange Space
40 Aldwych
London
WC2B 4BG
United Kingdom
A conversation about how creative research methods can capture resistance against gendered violence among Brazilian migrants in London
About this event
Join us for a roundtable and workshops discussing the audiovisual performance/installation We still fight in the dark', created as a response to the research We can't fight in the dark - led by Professor Cathy McIlwaine between 2016-2018 in partnership with Latin American Women's Rights Service (LAWRS) (funded by the ESRC) - as one of the first research projects to gather data on the nature and types of gender-based violence experienced by Brazilian migrant women in London.
Drawing from the academic evidence, Migrants in Action, a community theatre organisation, worked collaboratively with a group of 12 Brazilian women during eight creative applied arts sessions. Together they have produced a creative response to the alarmingly high levels of gendered violence experience by Brazilian women.
The video performance We still fight in the dark, showcases an innovative approach for developing collective creative strategies for community healing and resistance. It was developed by MinA, and King's College London (Professor Cathy McIlwaine, Department of Geography and Dr Niall Sreenan, Policy Institute) (funded by ESRC IAA), and supported by People's Palace Projects, Queen Mary University and Latin American Women Rights Service (LAWRS).
MinA is a theatre organisation for Brazilian women survivors of gender-based violence in London. It used Theatre of the Oppressed methodology and a trauma-informed approach to question the intersections between migration and gender and to explore the nature, causes and consequences of violence in women's bodies and minds. MinA's objectives are to nurture individuals and their collective experiences of migration, as well as bringing visibility to struggles and achievements among women in the Brazilian diaspora.
Talk will run from 6pm-8pm at The Exchange (Bush House - North East Wing57 Aldwych, London, England, WC2B 4PA).
This talk is part of the activities showcased as part of the exhibition "DIGNITY AND RESISTANCE: Community pathways for resisting gendered urban violence in Rio de Janeiro and in London", which explores the multilayered, formal and informal initiatives built by women to create community agency and map individual and collective routes for resistance against gendered urban violence.
About the exhibition
The exhibition draws on the recent body of collaborative research led by Professor Cathy McIlwaine (Department of Geography, King's College London) with a number of international and local partners, gathering evidence around the pathways that women living in peripheral communities in Brazil, and Brazilian migrants in London develop - consciously and unconsciously - to resist direct and indirect gender-based violence.
Although geographically and culturally focused on the Brazilian community, the interdisciplinary and multi-method approaches capture the many forms in which direct and indirect violence occur, and the ways they are embedded in women's everyday lives yet stretching from the scale of the body to the global. When women are targeted by an unimaginable variety of forms of gendered urban violence, they are also agents of coping with this same violence - from individual small daily acts to collective and structural political actions.