Event Information
Location
Kutaisi, Batumi and Tblisi
Georgia
Description
Do you represent a creative business or project in Georgia that works with social issues? How can you make sure that your voice can be heard over the noise online? The key is being able to tell a clear story to the right people.
You're invited to a series of free workshops led by our award-winning online magazine
The Calvert Journal
in Kutaisi, Batumi and Tbilisi:
Kutaisi
Saturday 21 October, 2:15pm–4pm
Tea House Foe-Foe, 8 Rustaveli St
Batumi
Thursday 26 October, 7:40–9pm
Contemporary Art Space, 1/5 Zviad Gamsakhurdia St
Tbilisi
Saturday 18 November, 2:15pm–4pm
Fabrika, 8 Egnate Ninoshvili St
Join us to learn how you can tell better stories related to your organisation and create great content online. This is a unique opportunity for marketers, managers or entrepreneurs active in creative businesses that work with social issues.

The workshop will be particularly useful for those who work at creative enterprises, charities, cultural projects or NGOs with a focus on social issues, especially those that affect marginalised groups: LGBT communities, ethnic minorities, and women, among others.

Participants will learn the skills and techniques they need to make sure their voice is heard over the noise online. The worskshop will make sure they know how to to tell a clear story, grow their following, connect with the right audiences, and add value to their businesses and projects.

The Digital Storytelling for Cultural Projects workshops are led by Will Strong, Programme Manager at Calvert 22 Foundation, and are accompanied by another series of workshops, Digital Storytelling for Journalists and Writers.

The workshops are supported by the British Embassy Tbilisi and Fabrika.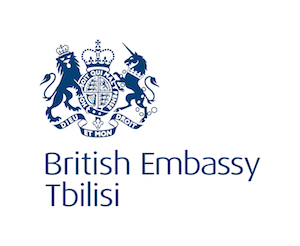 Special thanks also goes to Rooms Hotels.
About The Calvert Journal
The Calvert Journal is an award-winning online magazine exploring the culture and creativity of the New East: eastern Europe, the Balkans, Russia & Central Asia. Read more here.
The Calvert Journal is a project of Calvert 22 Foundation.

Location
Kutaisi, Batumi and Tblisi
Georgia