Event Information
Location
Kutaisi, Batumi and Tblisi
Georgia
Description
Are you a journalist, blogger or writer based in Georgia covering social issues? Do you need help turning your ideas for stories into pitches for editors? Do you know the best way to research different publications and tailor your proposal?
You're invited to a series of free workshops led by our award-winning online magazine The Calvert Journal in Kutaisi, Batumi and Tbilisi:
Kutaisi
Saturday 21 October, 12pm–1:45pm
Tea House Foe-Foe, 8 Rustaveli St
Batumi
Thursday 26 October, 6pm–7:20pm
Contemporary Art Space, 1/5 Zviad Gamsakhurdia St
Tbilisi
Saturday 18 November, 12pm–1:45pm
Fabrika, 8 Egnate Ninoshvili St
Join us to learn how to pitch and write stories focused on social issues for international media titles. Journalists, bloggers and writers of all ages, backgrounds and experience levels welcome.
The workshop will be particularly useful for writers who focus on social issues, especially those that affect marginalised groups: LGBT communities, ethnic minorities, and women, among others.
Participants will learn how to turn their story ideas into effective pitches, including best practices when contacting editors, essential questions to answer when writing, and common mistakes to avoid. They will practice by developing their ideas and developing pitches under the guidance of editors from The Calvert Journal.
Participants with the best ideas will be commissioned to write their articles, which will be published in The Calvert Journal.
The Digital Storytelling for Writers and Journalists workshops are led by Nadia Beard, Editor in Chief of The Calvert Journal, and are accompanied by another series of workshops, Digital Storytelling for Cultural Projects.
The workshops are supported by the British Embassy Tbilisi and Fabrika.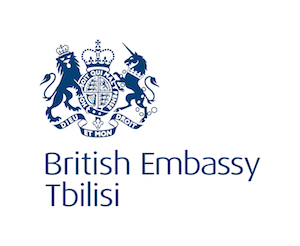 Special thanks also goes to Rooms Hotels.
About The Calvert Journal
The Calvert Journal is an award-winning online magazine exploring the culture and creativity of the New East: eastern Europe, the Balkans, Russia & Central Asia. Read more here.
The Calvert Journal is a project of Calvert 22 Foundation.

Date and Time
Location
Kutaisi, Batumi and Tblisi
Georgia