| | |
| --- | --- |
| WORKSHOP: Excellence Without Limits | |
Event Details

Is delighted to offer the following 4-session workshop with Dr. Shomit Mitter:
Workshop: EXCELLENCE WITHOUT LIMITS
What more does it take, beyond what we have learnt already....?
 Dates: 22nd, 29th May – 5th, 12th June 2013 (4 sessions)
22nd May - Session 1: BLOCKS AND BARRIERS
We are all, to some extent, held back by belief systems that we have picked up, often (though not always) in childhood.  Many become resigned to these blocks and even accept them as a kind of "destiny" - and so the blocks hold them back. Some try and fight the block – only to find that the block fights them back.
Come and discover what it really takes to dissolve these barriers. What is a negative belief system? How does it form? How can we transcend its influence? How do we take back control?
29th May - Session 2: INSPIRATION
We have all had moments when things go extremely well, when we feel we are swimming with the current, when the right answers simply come to us. Yet we also have moments when our inspiration deserts us, when we become blocked and find ourselves struggling.
Come and discover how you can reliably access a state of mind in which you consistently feel strong and certain. What is it to be inspired? How do we ensure we can always be inspired when we need to be?
5th June - Session 3: GROUNDING
It is all very well to be inspired, but thoughts and dreams mean nothing if they are not grounded, realized, put into practice. Many of us have fabulous ideas but often lack the dogged determination, the stamina, the sheer resolute obstinacy that it takes to convert a good idea into a flesh and blood reality. And yet the "grind" doesn't have to be a grind at all.
Come and discover how you can access a part of you that actually enjoys getting its hands dirty. Why do some people regularly achieve better "conversion rates" of ideas into practice? Is it simply a matter of discipline? Or is there more to it than that?
12th June - Session 4: THE LEAP IN THE DARK
Many of us have, at one time or another, had to face the option of taking a precipitous decision.  Maybe we have been tempted to leave the comfort of a salaried job, for example, and take on the challenge of starting a business. When faced with the prospect of wiping the slate clean and starting afresh, most people balk. Change is always fearful, and wholesale change can be terrifying. This session deals with the grandest of challenges: giving ourselves the chance really to create our dreams by letting go of the old ways, of surrendering completely to the unknown and trusting ourselves to find a way.
Come and learn how to inhabit the place of greatest capability, the place of "no-thing" from which alone "some-thing" new can most effectively be created. This is potentially a very powerful session, and the lessons in it are immense.
Each session is built around theory (presentation/discussion) and practice (exercises/homework). Homework (a bit of reading, some exercises) is vital because it enables participants to practice what they have learnt. However, none of it is obligatory: participants can progress at their own pace.
Date: 22 May, 29 May, 5 June, 12 June (4 sessions)
Time: 6.45pm - 8.45pm
Venue: Fitzrovia room, Park Crescent Conference Centre, International Students House, 229 Great Portland Street, W1W 5PN London
Nearest tube: Regents Park
Cost: £135 for ALL 4 sessions
RSVP: http://shomitmitterworkshop2.eventbrite.com
About Dr Shomit Mitter
Dr Mitter is a hypnotherapist with a thriving London practice. He also teaches meditation as a way of transcending one's personal limitations by breaking through the mental barriers. Over the last few years Dr. Mitter has become particularly well known for amalgamating techniques from eastern/traditional and western/modern traditions. His unique approach is grounded and vivid rather than esoteric and vague. The application to business has proven demonstrably to enhance performance both personally and professionally.
Email: shomit@shomitmitter.com
About Conscious Lab™
ConsciousLab™ is an inspirational platform dedicated to thought leaders and executives, who purposely challenge the norm, are visionary and curious to explore new paradigms in management and transformational thinking. 
Subhash Thaker (co-host) and myself are once more looking forward to meeting like-minded, forward thinking business leaders who are passionate to create further awareness for 'leadership beyond mental barriers' – is it a myth or indeed a reality?
With warm wishes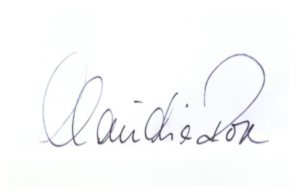 Due to the nature of the program individual sessions cannot be booked. All payments to be made online through eventbrite's booking system: http://shomitmitterworkshop2.eventbrite.com
Refund policy: For cancellation received two weeks prior to the event, refund will be ireceived in full. Thereafter, no refund is possible.
P.S. To unsubscribe, please send an email to claudia@consciouslab.org, with 'unsubscribe' as the subject.
For more information, please send email to claudia@consciouslab.org
Where

Park Crescent Conference Centre
International Students House
229 Great Portland Street
W1W 5PN London
United Kingdom


Organizer
Copyright © ConsciousLab was created to facilitate a shift in consciousness in the business world. Its purpose is to challenge the transactional nature of the workplace, setting a new paradigm for business practice, which is more about collaboration, awareness and humanity. ConsciousLab does not prescribe or subscribe to any one school of management thought or belief. It is a platform that is open to all. In fact, we believe that the diversity of thinking will help us to evolve and grow together. ConsciousLab is a social enterprise and a not-for-profit organisation (UK charity no 279403). For more information: http://www.consciouslab.org
WORKSHOP: Excellence Without Limits