Workshop: Filthy Lucre - Therapists Relationship With Money (Exeter)

Saturday, 27 February 2016 from 10:00 to 16:30 (GMT)
Event Details
How do you price yourself in a highly competitive market?

How can we earn a living if we are worried if clients can afford our therapy?

How may we inadvertently trigger a victim dynamic (in ourself or the client) and what are the consequences?
I have spent many years as a therapist and my relationship with money has evolved over that time.  I have explored my own beliefs and some of the psycho-dynamics of money in a therapeutic relationship.
In my work, and running Successful Private Practice courses, I have tussled with, and grown through, issues around self-limiting beliefs, assumptions and projections that hold therapists back in business. I have found that discussion on money can be a significant part of the healing process.

---
NB. Great feedback from the BACP Conference where I gave a talk on Therapists Relationship with Money. When BACP asked what was the most beneficial aspect of the day, this is what they got:
"Cathy Towers on relationship with money"
"Raising my awareness, Self-awareness about my relationship with money"
"The money stuff. Would have liked to hear more from Cathy Towers"
"Cathy- lots to think about so helpful"

---
Topics to include:
Our own relationship with money

impact of financial exchange on client relationship

scapegoat complex

spiritual aspects and symbolism of money

self-esteem issues

calculating your worth

negotiation

what to take into account when fixing your price

and space for other issues brought by the group. 
This is not intended to be a workshop which tells you what to do, but an exploration which will give you confidence to make your own decisions and feel competent in explaining them if challenged.
---
 Who is this course for?
Any complementary health/counselling practitioner or similar wishing to explore their relationship with money and think about the consequences of that on building a practice.
---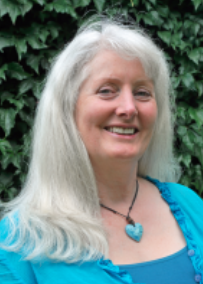 Cathy Towers has many successful years in private practice and has offered training in building your private practice since 2007. She regularly attends mainstream business building events and intentionally combines what she learns with spiritual laws of success.
In 2010 Cathy opened Exeter Mind and Body Clinic where she hosts a great team of counsellors and natural health practitioners.  She runs Facebook and Twitter for a couple of organisations.
Organiser
Co-Founder of BUSINESS THERAPY with Sue Haswell
Also Cathy:
Do you offer a service which is deeply personal and find that conventional marketing does not sit comfortably for you? You need a perspective which is about the relationships you have around your business.  I offer a considered psychological approach to improving your confidence in relational marketing in three areas:
THE INTERPLAY OF MONEY AND WORK
SPEAKING ABOUT YOUR WORK
PREPARING TO MARKET
My name is Cathy Towers and I have been a psychotherapist in private practice for about thirty years. I speak and run workshops on the topics above.
If you are looking for a "six-figure income" as promised by many business coaches, then I am not your woman as although I teach about money, earning it is not what I focus on. Why? Because I believe when we do work that we are passionate about, and involves SERVICE then money is rarely the driving force and making it the main focus creates conflict not comfort.   I focus on the beliefs and behaviours we have around money, and the parameters we set in our business.  That way we ensure that earning a fair fee feels good not bad.
If you are seeking the skills and confidence to become professionally visible in a way that feels clean, ethical and authentic, then I'm worth a conversation.  My principles are not compromised and I can still pay the mortgage!