Description
Together we helped create Jeremy Corbyn's Digital Democracy Manifesto, now we're exploring how a range of exciting new platforms can radically transform our democracy.

On Sunday 27 November you're invited to join us at Newspeak House at 1pm on 27 November at Newspeak House exploring digital deliberation and how can we can design online participatory processes that work for and empower everyone.
We'll be spending some time exploring the why, what, how of digital democracy, before taking a more in-depth look at some of the platforms that we feel have real promise.

We'll also be joined by Colin Megill skyping in from Seattle, introducing us to new aspects of online decision making tool Pol.is, and Phil Bates from the Digital Democracy Cooperative in Bristol, the team behind the Call for Corbyn app, who are working to overhaul member participation in the Labour Party using new tools.

Join us on 27 November for the first UK based test of Pol.is and help build the foundations of a new democracy.
Drinks and snacks will be provided.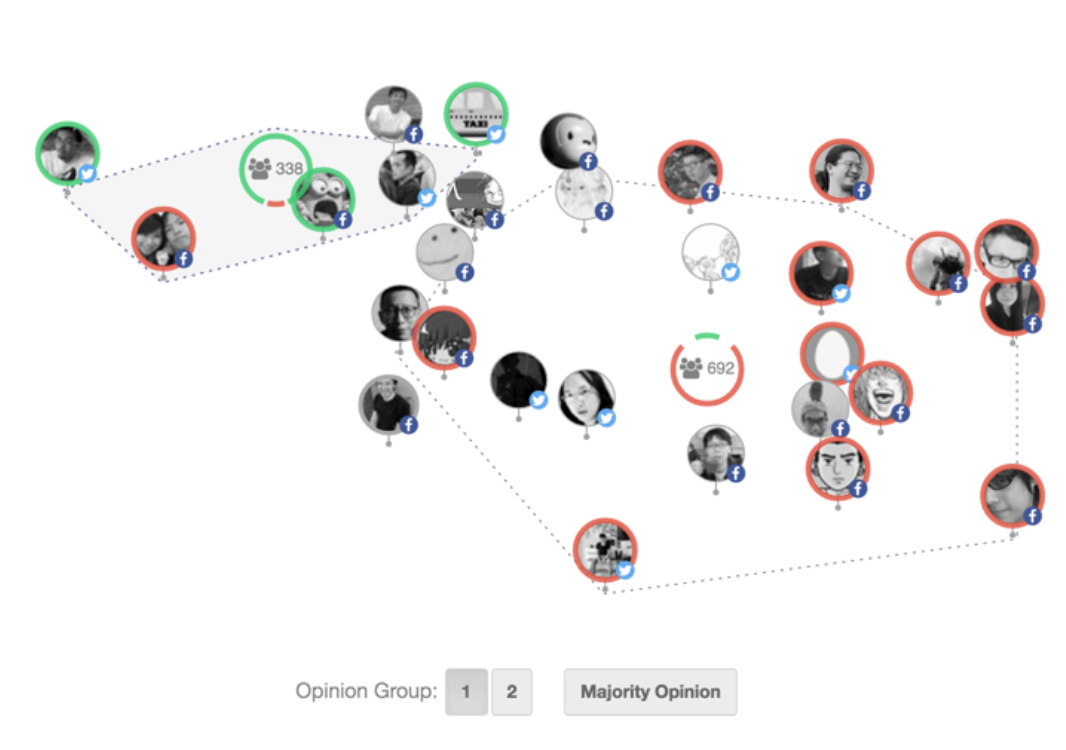 Suggested reading:
Civic Hall - VTAIWAN: PUBLIC PARTICIPATION METHODS ON THE CYBERPUNK FRONTIER OF DEMOCRACY
Pol.is Blog - Uber responds to vTaiwan's coherent blended volition

wiki.p2pfoundation.net/V-Taiwan_Process

Supported by: