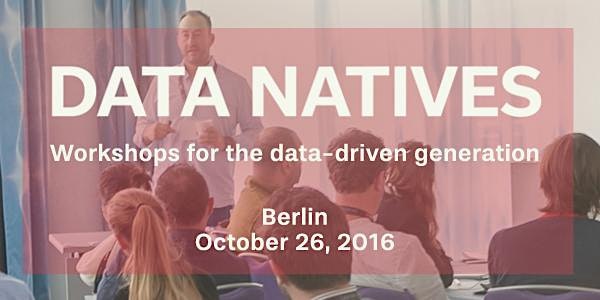 Workshop: Getting to grips with Mathematica for data manipulation, and mach...
Event Information
Location
Ahoy! Berlin
Wattstraße 11
13355 Berlin
Germany
Description
"Getting to grips with Mathematica for data manipulation, and machine learning." a 4-hour workshop lead by Dr. Robert Cook, Technical Consultant at Wolfram Europe.
----
The interest in data science has rapidly grown over the past decade as the insight and predictive power available has becomes invaluable in modern, data driven decision-making. The bespoke nature of many data analysis tasks demand a flexible platform in which code can be rapidly prototyped – leading to a growing interest in functional programing procedures. In this session you will get a hands on start with the Wolfram Language – a multi-discipline symbolic, functional programming language that underpins the power of Wolfram|Alpha, Wolfram System Modeler and Mathematica.
Building from the fundamental principles of the language and the powerful pattern-matching engine we will explore various data analysis and machine learning tasks – including the new deep learning Neural Net Framework. Whether you are new to the Wolfram Language or an existing user looking to firm up your grasp of the underlying functional framework – this session will give you the knowledge to start functional development.
---
Dr. Robert Cook is one of Wolfram Europe's technical consultants, specializing in projects related to descriptive and predictive analytics. Be it calculating correlations, managing machine learning, or battling Bayesian methods – Dr. Cook relies on the wealth of algorithms on offer by the Wolfram Language to rapidly delve into the depths of data.
Before joining Wolfram, Robert completed a PhD in condensed matter physics and a Masters degree in Chemistry at the University of Warwick, England, and brings the pragmatic approach of an experimental scientist to his roles within Wolfram. In his spare time, Robert is an avid Ultimate Frisbee player, cyclist, and occasional baker.
Date and time
Location
Ahoy! Berlin
Wattstraße 11
13355 Berlin
Germany