About this Event
This is a workshop designed for grownups about creating books for children. Attendees 16+ very welcome!
Scotland-based picture book authors Morag Hood (The Steves; Colin and Lee, Carrot and Pea) and Kat Patrick (I Am Doodle Cat) create stories and characters instilled with messages of kindness.
In this workshop, they share techniques and the importance of doing so in this workshop for adults about writing and illustrating for children. This workshop will provide a friendly and open environment that welcomes experimentation and discussion of your own ideas!
About the Workshop Facilitators
Morag Hood
Morag Hood is an award-winning children's book author and illustrator from Edinburgh, with picture books including Colin and Lee, Carrot and Pea, The Steves, When Grandad Was a Penguin and more. She loves making up stories, print-making and cutting and sticking. Her favourite things to draw are eyebrows. She has an MA in Children's Book Illustration from Cambridge School of Art and a BA in Costume Design from Wimbledon College of Art. She used to work in theatre, but now spends her days in her Edinburgh studio with views of the hills. One day she will manage to write a book about her very favourite animal - the duck.
Kat Patrick
Kat Patrick recently realised she never actually grew up, and so has been trying to make a living as a writer ever since. Originally from the UK, she has written her way around the world, and after stints in New Zealand, Australia, Iceland, Paris and Patagonia, she is now based in Glasgow. I Am Doodle Cat is a cheerful children's book to encourage imagination, celebration of the things you love, and finding the magic in silliness. Written by Kat Patrick, with delightful illustrations by Lauren Marriott, this book shows a tomato-red Doodle Cat rejoicing in everyday pleasures such as swimming in the ocean, wearing a favourite onesie, and playing guitar.
About this workshop
This workshop takes place in the cellar room at Smith and Gertrude, just a short distance from Golden Hare Books. Please arrive to start at 10am. The workshop will last 2 hours with a short break in the middle, and tea/coffee and pastries will be served as part of the ticket price. Please bring a notebook and pen or laptop for any notes you may wish to take. Please note that there is a flight of stairs down to this basement room and unfortunately there is no lift.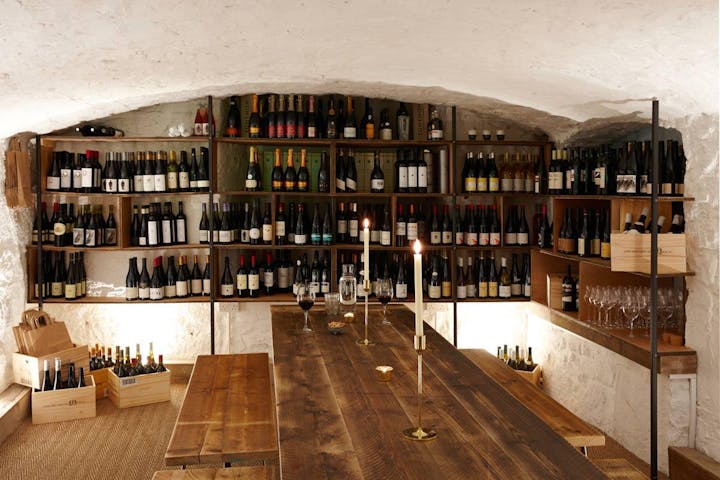 About the venue
Smith and Gertrude
Where to start with Smith and Gertrude...it is a happy place, with wonderful staff, vibes and of course wine and cheese. Just a short skip from the bookshop has us there, where we are hosting all of our intimate workshops for no more than 12 people, as well as exclusive Wine & Cheese Book Groups. All events take place in the basement room, which is a beautiful space but is downstairs and we regret it does not have lift access.
You'll also see the Smith & Gertrude team at their pop-up cafe/bar along at St Vincent's, where you can buy hot drinks, wine, nibbles and pastries. Some of our events even come with built-in breakfast!