Description
Are you getting in your own way? Can you see a clear route ahead? Do you need help articulating where you are trying to get to?
In this relaxed, practical workshop we will explore how the mindset we adopt shapes our future possibilities we will:

Explore what is meant by mindset and how it holds us back without us knowing.
Learn how to categorise your mindset and understand its triggers
Find out how to challenge your existing behaviours and seize opportunities
Understand the importance of visioning and what it allows you to do.
Review examples of visions and break those down into core components.
Analyse personal anxieties around visioning and use a different techniques to write a really clear vision that excites and motivates people.
Led by Josh Winfield, Entrepreneur Accelerator Manager at the Natwest Entrepreneur Accelerator, this session is aimed at entrepreneurs, creatives, makers, engineers and anyone developing their own business, project or creative practice.
Our Workshop Leader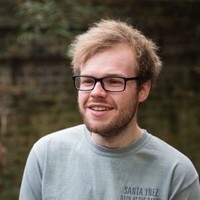 Josh's entrepreneurial career started as a child, washing cars in his street from the age of eight. From there he founded his own record label at fifteen, operating that for a little over six years before negotiating a successful exit. Since then Josh has worked for a range of start-ups and SMEs across the GIS and Music industry in positions from Product Manager to Head of Global Events.
In 2017 Josh started in his current role as a Business Coach at the NatWest Entrepreneur Accelerator in Birmingham. Running a hub and working 1:1 with over eighty entrepreneurs every six months, it's a good job he isn't great at having nothing to do. Josh is passionate about business, travel, food and wine and loves to combine at least three of those at any one time.