This is an industry focused workshop for food and drink founders.
About this event
Finding a manufacturing partner to upscale your production may be the hardest challenge you ever face in launching a food & drink business.
In this workshop our Manufacturing Expert will give you insight into how manufacturers work, what they look for, and how to avoid the numerous pitfalls.
This is for businesses starting to look for manufacturers for the first time.
Find out
Where do you look for a manufacturer?
How should you approach a manufacturer?
What costs are involved in starting with a manufacturer?
What is the typical timeline for manufacturing a new product?
What is SALSA and BRC and why do you need them?
What ingredients and packaging costs are there?
What are typical payment terms?
Where does liability typically lie in terms of food safety and logistics?
Tips of working with a new manufacturer.
Issues with commercialising a kitchen table recipe.
Would love to attend, but can't make the live broadcast?
If you'd like to benefit from the session but you can't make some or all of the live broadcast, sign up anyway and receive the full recording after the session has ended. You'll be able to watch back as many times as you need.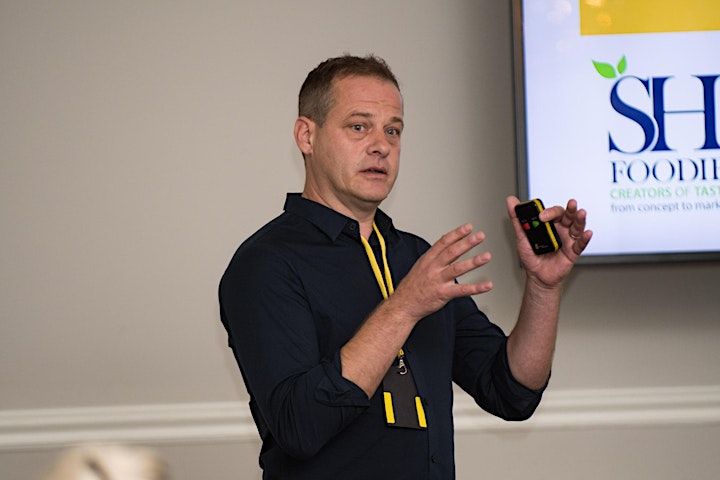 About the Presenter - Simon Bishop, Founder SHFoodie
For over 25 year Simon has worked at all levels in food and drink manufacturing; from the boardroom to the shopfloor, developing and managing a range of technical and product development teams (at Greencore and Northern Foods). He has extensive experience of working with all the major retailers including M&S, Asda, Tesco, Waitrose and Sainsbury's.
He now uses his expertise to advise, develop products and find manufacturers for startups and SMEs (including Huel, Rebel Kitchen, AVER london, True Start Coffee and Shore Seaweed).

About Bread & Jam
Bread & Jam are the organisers of the UK's biggest food and drink founders' festival. This year's virtual 3-day conference for emerging and scaling food and drink brands, will bring together entrepreneurs, innovators, investors, buyers, media and industry leaders.
There will also be opportunities to pitch your product to buyers from delis, foodhalls (Selfridges, Harrods, Fortnum & Masons), speciality retailers (Whole Foods, Planet Organic, Holland & Barrett), supermarkets (Ocado, Sainsbury's, Tesco, Co-op and Morrisons).
Bread & Jam also run a comprehensive programme of virtual workshops, bootcamps (Amazon, Shopify & Startups), 1-day summits (Plant-Based and D2C coming soon) and their popular free Fortnightly Monday Motivation Panels.