This is an industry focused workshop for food and drink founders.
About this event
Here's an A-Z guide on everything you need to know about pitching to a UK supermarket as a food & drink brand.
Buyers are the gateway to a major listing and transforming your food & drink business. Approaching them in the right way, at the right time and with the right information packaged up in a killer pitch is essential to taking your business to the next level.
You might only get once chance... Find out from a seasoned ex-supermarket buyer exactly what you need to do to nail it.
Find out
How to identify the right buyer for your product category
How to access their contact details and land in their inbox
How to get noticed by your category buyer
How to secure a meeting
Writing a killer pitch deck - how the challenger brands are doing it
What commercials you need to include and what to leave out
How to pitch successfully, be memorable and take things to the next stage
Would love to attend, but can't make the live broadcast?
If you'd like to benefit from the session but you can't make some or all of the live broadcast, sign up anyway and receive the full recording after the session has ended. You'll be able to watch back as many times as you need.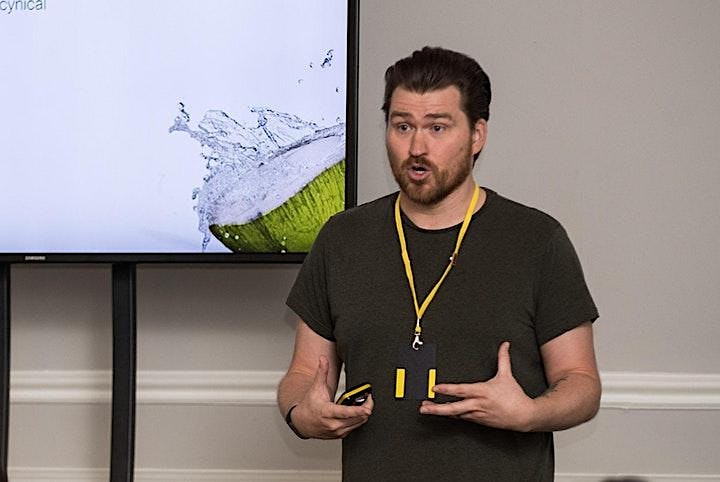 About the Presenter - Chris Whittaker, CW Consultancy
Chris runs CW Consultancy, where he works with entrepreneurs and brand owners to develop their commercial strategy and prepare their pitches for major retailers. Previously, Chris spent almost a decade working for Waitrose, during which time he has been a buyer for Dairy, Milk Alternatives, Chilled Juice, Superfoods and Canned Goods. He's worked with a number of startup brands to bring them into their first listing in a major multiple retailer, including Savse, Plenish, Naturya, Simplee Aloe & Sibberi, and has held various NAM roles including at L'Oreal and BOL.

About Bread & Jam
Bread & Jam are the organisers of the UK's biggest food and drink founders' festival. This year's virtual 3-day conference for emerging and scaling food and drink brands, will bring together entrepreneurs, innovators, investors, buyers, media and industry leaders.
There will also be opportunities to pitch your product to buyers from delis, foodhalls (Selfridges, Harrods, Fortnum & Masons), speciality retailers (Whole Foods, Planet Organic, Holland & Barrett), supermarkets (Ocado, Sainsbury's, Tesco, Co-op and Morrisons).
Bread & Jam also run a comprehensive programme of virtual workshops, bootcamps (Amazon, Shopify & Startups), 1-day summits (Plant-Based and D2C coming soon) and their popular free Fortnightly Monday Motivation Panels.