Workshop: Setting up a Think-Tank with Zamila Bunglawala

Friday, 11 December 2015 from 09:50 to 11:00 (GMT)
Event Details
Please scroll down for English.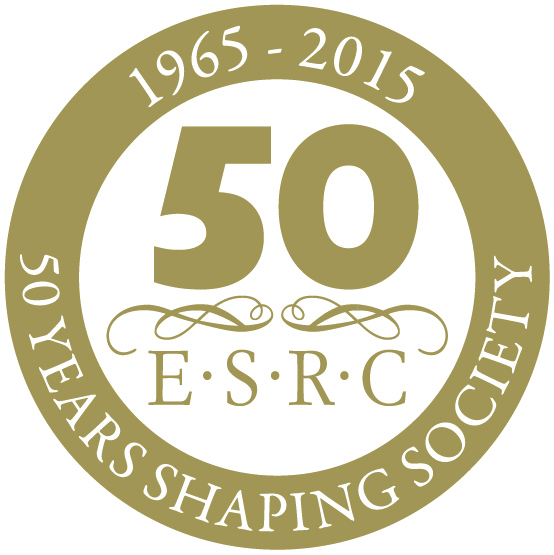 Gweithdy - Sefydlu Melin Drafod

Dyddiad: Gwener 11 Rhagfyr 2015.
Cofrestru:  9.50am.
Gweithdy: 10-11am.
Lleoliad: Neuadd Powis, Prif Adeilad y Celfyddydau / Main Arts Building, Prifysgol Bangor.
Hwylusydd: Zamila Bunglawala, Dadansoddwr Polisi
Mae'n bleser gan Gyfrif Cyflymu Effaith (IAA) ESRC Prifysgol Bangor gynnig gweithdy mewn cynllunio melin drafod gyda Zamila Bunglawala, Dadansoddwr Polisi.  Mae Zamila wedi gweithio cyn hyn i dair melin drafod (Brookings, OSF a'r Young Foundation. Mae wedi dal swyddi ym maes polisi cyhoeddus, strategaeth a llunio rhaglenni i Uned Strategol y Prif Weinidog, Swyddfa'r Cabinet, yr Adran Arloesi, Prifysgolion a Sgiliau a'r Weinyddiaeth Gyfiawnder.

Diben
Mae croeso i ymchwilwyr, myfyrwyr ôl-radd, rheolwyr a gweinyddwyr sy'n ystyried sefydlu un neu ragor o felinau trafod ym Mhrifysgol Bangor i ddod i'r gweithdy. Nod y gweithdy hwn yw rhoi manylion ymarferol ar gynllunio melin drafod, ei maes a'i chyd-destun, hyblygrwydd a rheolaeth, gyda golwg ar hwyluso gweithredu ag amrywiaeth o fudd-ddeiliaid polisi ar lefelau lleol, wedi'u datganoli a chenedlaethol. Niferoedd cyfyngedig o leoedd sydd ar gael ac mae'n hanfodol archebu lle.

Bydd y gweithdy'n trafod y canlynol:
Deall pwrpas melinau trafod.

Deall y camau i'w hystyried wrth gynllunio melin drafod, yn cynnwys cysylltiadau'r sbectrwm gwleidyddol, newidiadau yn y sefyllfa wleidyddol ac academaidd, staffio, cyllido, llywodraethu, arweinyddiaeth, TGCh/cyfryngau cymdeithasol ac adnoddau - a'r sialensiau y mae llawer yn dod ar eu traws yn y meysydd hyn.

Sesiwn holi ac ateb i drafod materion yn gysylltiedig ag amcanion a sgôp y felin trafod rydych yn rhagweld ei sefydlu, yn cynnwys:

Atebion i broblemau y dymunwch roi sylw iddynt efallai.

Lle gall y felin drafod ffitio i mewn i'r tirwedd gwleidyddol.

Cwestiynau'n ymwneud â pholisi.

Y ffordd orau i fynd ati i gyflawni cynlluniau neu brojectau.
Presenoldeb
Gan fod y gweithdy hwn yn cael ei gynnal dan Reol Chatham House, mae'n rhaid i gyfranogwyr fod yn bresennol yn y gweithdy ei hun.

Gwybodaeth am Zamila Bungalawa
Mae profiad Zamila'n cynnwys meysydd polisi allweddol, yn cynnwys marchnadoedd llafur, cynhwysiad economaidd-gymdeithasol, tlodi, cyfraith a threfn a chymorth dyngarol. Yn 2010 cafodd ei henwebu a'i rhoi ar y rhestr fer am yr  European Muslim Woman of Influence Award.  Mae'n siaradwr rhyngwladol ar bolisi cyhoeddus, mae wedi cyhoeddi'n eang ac yn ymddangos yn rheolaidd ar y teledu ac yn y wasg. Mae Zamila hefyd yn Gymrawd Ymchwil er Anrhydedd ym Mhrifysgol Manceinion.
 Anfonwch e-bost at mailto:esrciaa@bangor.ac.uk os oes gennych gwestiynau neu angen trwydded barcio.

Yn Saesneg y cynhelir y gweithdy hwn.

Please note: Gwasanaeth Cyfieithu no longer translates documents for activities delivered in English. As this workshop will be delivered in English, all documents for this event will therefore be in English, with apologies.
---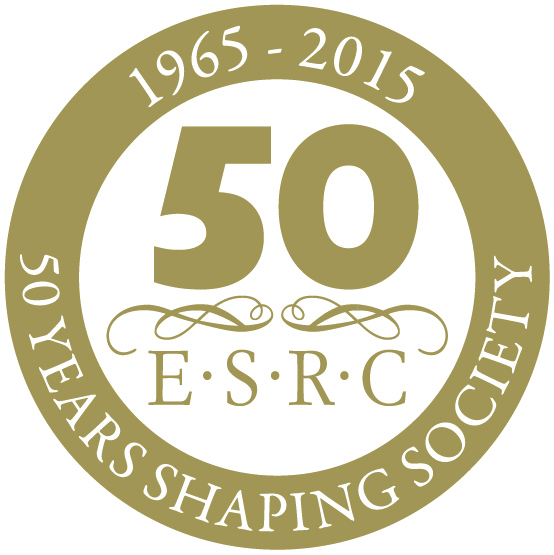 Workshop - Setting up a think-tank
Date: Friday 11 December 2015.
Registration: 9.50am.
Workshop: 10-11am.
Location: Powis Hall, Prif Adeilad y Celfyddydau / Main Arts Building, Bangor University.
Facilitator: Zamila Bunglawala, Policy Analyst

Bangor University's ESRC Impact Acceleration Account (IAA) is delighted to offer a workshop in think-tank design with Policy Analyst Zamila Bunglawala. Zamila previously worked for three think-tanks: Brookings, OSF and Young Foundation. She has held public policy, strategy and programme roles in government for the Prime Minister's Strategy Unit, Cabinet Office, Department for Innovation, Universities, Skills and the Ministry of Justice.
Purpose
Researchers, postgraduate students, managers and administrators considering establishing one or multiple think-tanks at Bangor University are welcome to attend the workshop. The aim of this workshop is to provide practical insights into think-tank design, scope/context, flexibility and governance with a view to enabling engagement with diverse policy stakeholders at local, devolved and national levels. Places are limited and booking is essential.
 The workshop will discuss the following:
Understanding the purpose of think tanks.

Understanding the steps to consider when designing a think tank, including political spectrum affiliation, bi-partisan 'issue-based' neutrality, changing political and academic landscape, staffing, funding, governance, leadership, ICT/social media and resources - and the challenges many encounter in these areas.

Q&A to discuss issues related to the aims and scope of your envisaged think tank, including:

Solutions to problems you may wish to address.

Where the think tank may fit in the political landscape.

Policy questions.

The best approach to undertaking initiatives or projects.
Attendance
As this workshop takes place under Chatham House Rule, only in-person attendance is possible.
About Zamila Bunglawala
Zamila's experience covers key policy areas including labour markets, socio-economic inclusion, poverty, rule of law and humanitarian aid. She was nominated and shortlisted for the European Muslim Woman of Influence Award in 2010. She is an international public policy speaker, has published widely and appears regularly in the TV and print media. Zamila is also Honorary Research Fellow at the University of Manchester. 
Please email esrciaa@bangor.ac.uk with questions or if you require a parking permit.

Please note: The Bangor University Translation Unit no longer translates documents for activities delivered in English. As this workshop will be delivered in English, all documents for this event will therefore be in English, with apologies.
When & Where

Powis Hall, Prif Adeilad y Celfyddydau / Main Arts Building
Bangor University
College Road
LL57 4DG Bangor
United Kingdom


Friday, 11 December 2015 from 09:50 to 11:00 (GMT)
Add to my calendar