Workshop - The Pedagogy of Play
Description
Workshop - The Pedagogy of Play
Bringing you experts from the United States and Denmark, we invite you to join us for a workshop on the pedagogy of play. Aimed at teachers of children from the early years through primary school, this workshop explores how play can have a central part in children's learning in school. We will share our experiences of teachers and researchers working together. We hope to inspire other educators with our playful story.
Refreshments will be available.
Parking available, car sharing recommended.
In collaboration with:
Ben Mardell, Project Director of the Pedagogy of Play at Project Zero, Harvard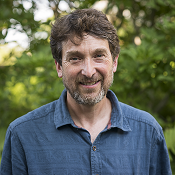 Camilla Fog, Head of International School of Billund