About this Event
At this workshop, widely published writer Heather Parry explains the importance of mastering the art of dialogue in fiction writing, providing practical tips and techniques.
About the Workshop Facilitators
Heather Parry
Heather Parry is a writer based in Glasgow, and spends her days writing strange short fiction and novels. Her work has been performed at the Edinburgh International Book Festival and published in books and magazines including The Stinging Fly and New Writing Scotland 35. She won the 2016 Bridge Award for an Emerging Writer, and Cove Park's 2017 Emerging Writer residency. She is the co-founder of Extra Teeth, a new Scottish literary magazine launching in November 2019.
About this workshop
This workshop takes place in the cellar room at Smith and Gertrude, just a short distance from Golden Hare Books. Please arrive to start at 1pm. The workshop will last 2 hours with a short break in the middle. Please bring a notebook and pen or laptop for any notes you may wish to take. You can purchase refreshments from the bar if you would like to, and we'd encourage attendees to stay after the workshop to enjoy a glass of wine or cheese toastie! Please note that there is a flight of stairs down to this basement room and unfortunately there is no lift.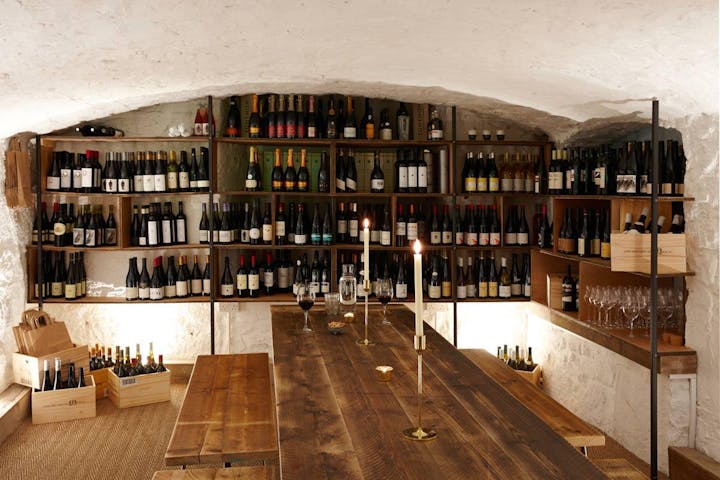 About the venue
Smith and Gertrude
Where to start with Smith and Gertrude...it is a happy place, with wonderful staff, vibes and of course wine and cheese. Just a short skip from the bookshop has us there, where we are hosting all of our intimate workshops for no more than 12 people, as well as exclusive Wine & Cheese Book Groups. All events take place in the basement room, which is a beautiful space but is downstairs and we regret it does not have lift access.
You'll also see the Smith & Gertrude team at their pop-up cafe/bar along at St Vincent's, where you can buy hot drinks, wine, nibbles and pastries. Some of our events even come with built-in breakfast!