Event Information
Location
Llanrhaeadr-ym-Mochnant
Village hall
Back Chapel Street
Llanrhaeadr-ym-Mochnant
SY10 0JY
United Kingdom
Description
The Purpose
Uganda has one of the fastest growing populations in the world, the Average age is under 18 and over a million refugees have entered the country in the last 12 months.

Over the last 3 years Sector 39 have been running Permaculture Design Courses in Uganda. These events have created ripple effects through the country providing participants with powerful tools for social and environmental change.
This May, Sector 39 will be doing their largest PDC yet, as well as organising East Africa's FIRST Permaculture Convergence.
And we need your support...
'World-Bridger' is an event to raise money for students in Uganda to enable them to attend the course. The contributions you make will go towards securing future Permaculture courses, which will continue to solve many of the issues faced through regenerative design.
Come to our Party with a Purpose and Celebrate the Start of Spring!
---
The Party
Live Music & World Music DJs
Jonathan Day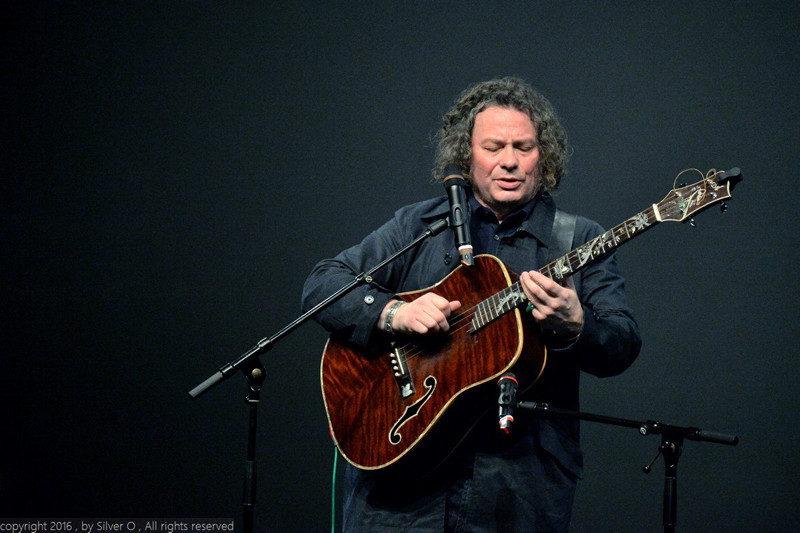 Jonathan Day is a singer, songwriter, multi-instrumentalist and visual artist. His performances mix songs with familiar and sometimes surprising instruments and projections.
His first album Carved in Bone was a distillation of years spent living quietly and wandering the hills and woods of Shropshire. Critics called it: 'Visionary' (fRoots magazine), 'Exceptional' (Folk Radio UK), 'Great, poetic, elemental' (Q magazine), "…like plugging your heart directly into the source of human power" (Tony May, Amazon), 'Expansive, intelligent and eloquent')
Andy Hickie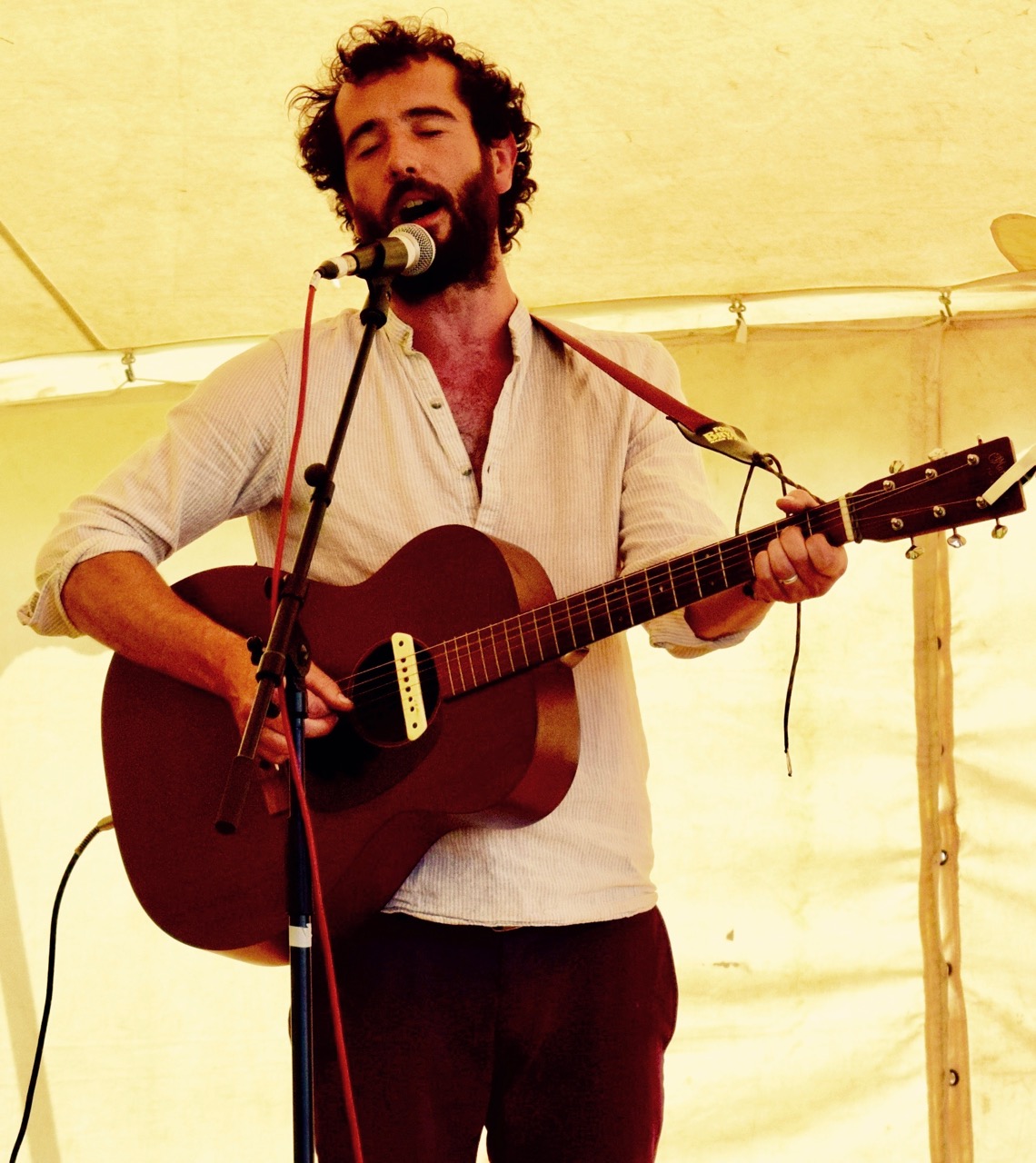 Folk singer / songwriter and organiser of 'Gathering of Folk'from the hills of Flintshire singing Traditional Irish and Welsh singalong favourites also singing original songs inspired by Dylan / Guthrie ramblings and the collective consciousness awakening.
Listen to his music here
https://soundcloud.com/andy-hickie
Sue, Richie & the Big Bad Wolf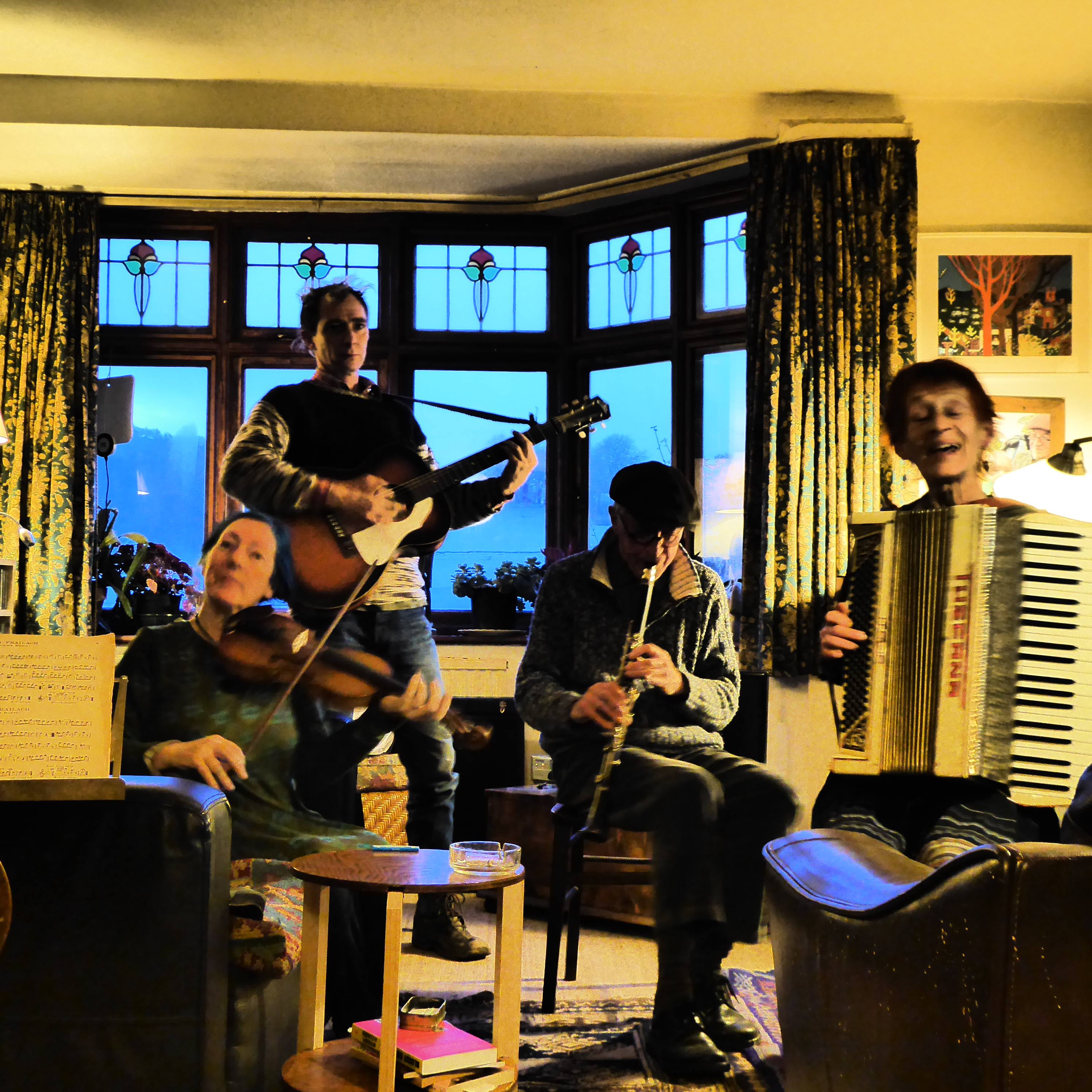 We Warmly welcome local Folk artists Sue and Richie and Klezmer Duo BIG BAD WOLF will come to play and sing Klezmer, Gypsy music and Chanson. With Bob Guy on clarinet, and Iris Gordijn voice and accordion.


Bruno Levelin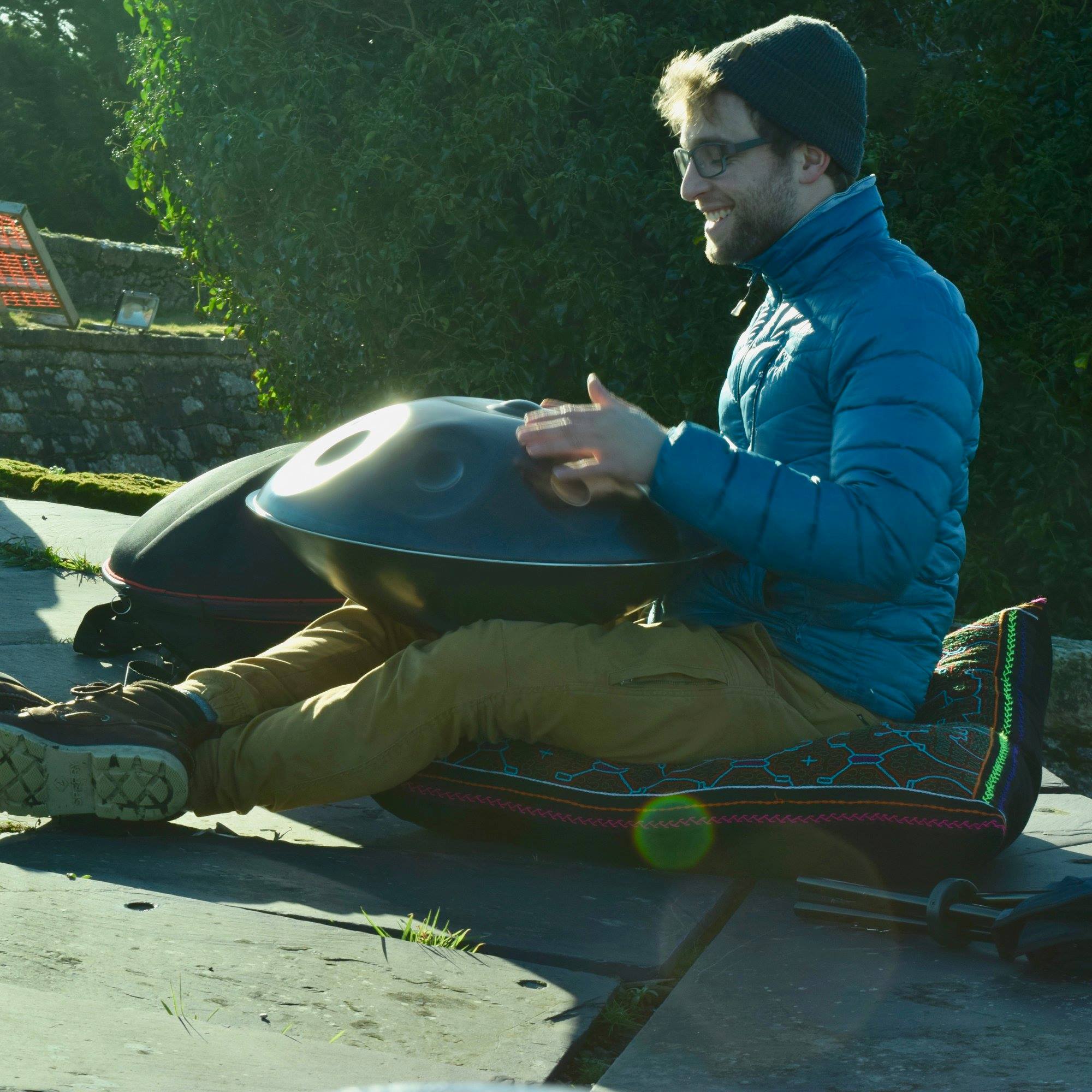 Joining us from French Canada is Handpan Artist, Percussionist and Vocalist Bruno. He plays a beautifully made PanAmor hand which is in am African Pygmy scale, accompanied by raw vocal talent Bruno plays an excellent solo set and will be jamming along with other artists as well.

Steve Jones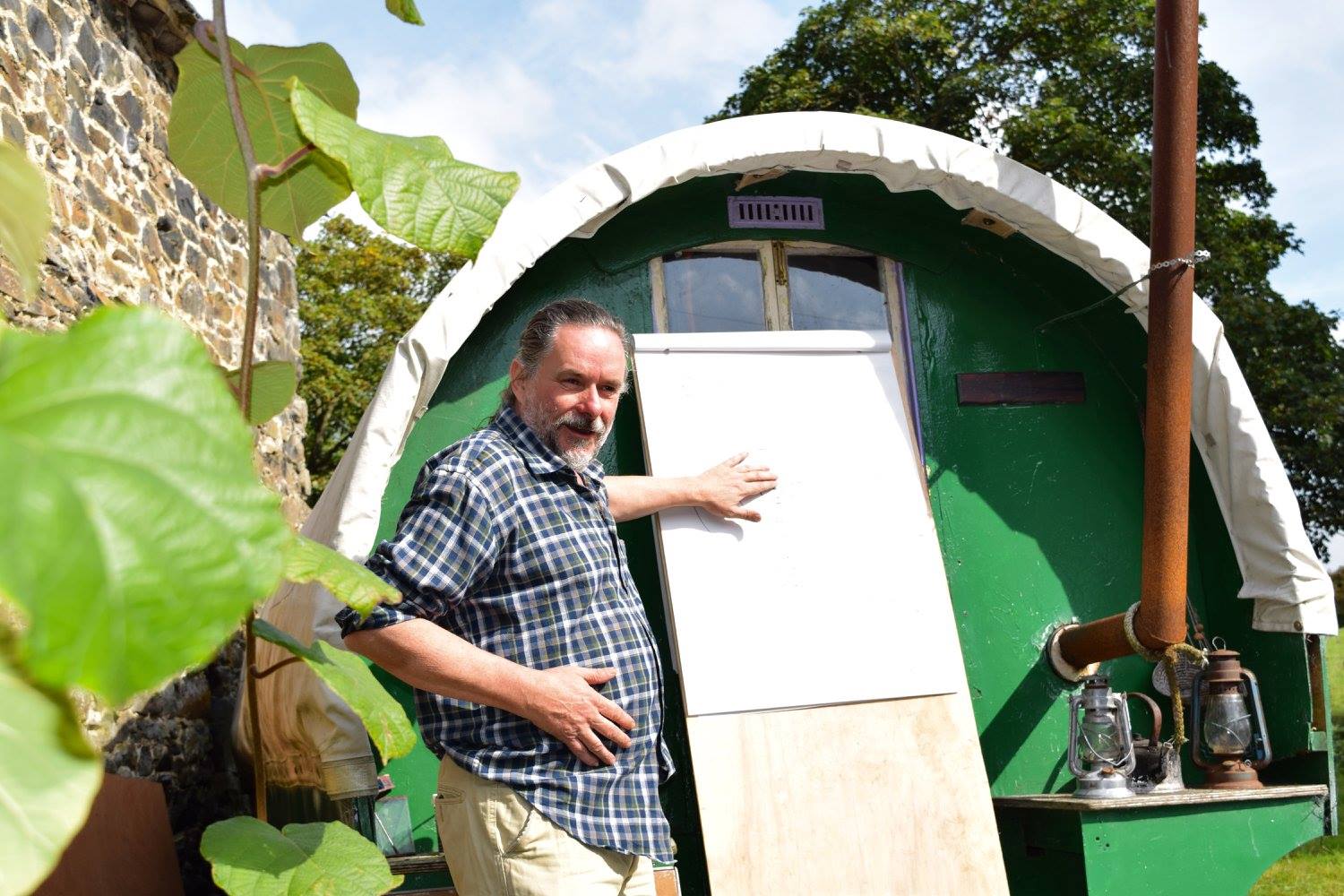 Sector 39's Founder Steve Jones will be playing a selection of classic Blues tracks.
Flying Tree

Handpan Artist & Global Groove DJ Olly Boon will be jamming with Percussion and play a Afrobeat, AfroBlues, Benga, Highlife Set to take us dancing into the night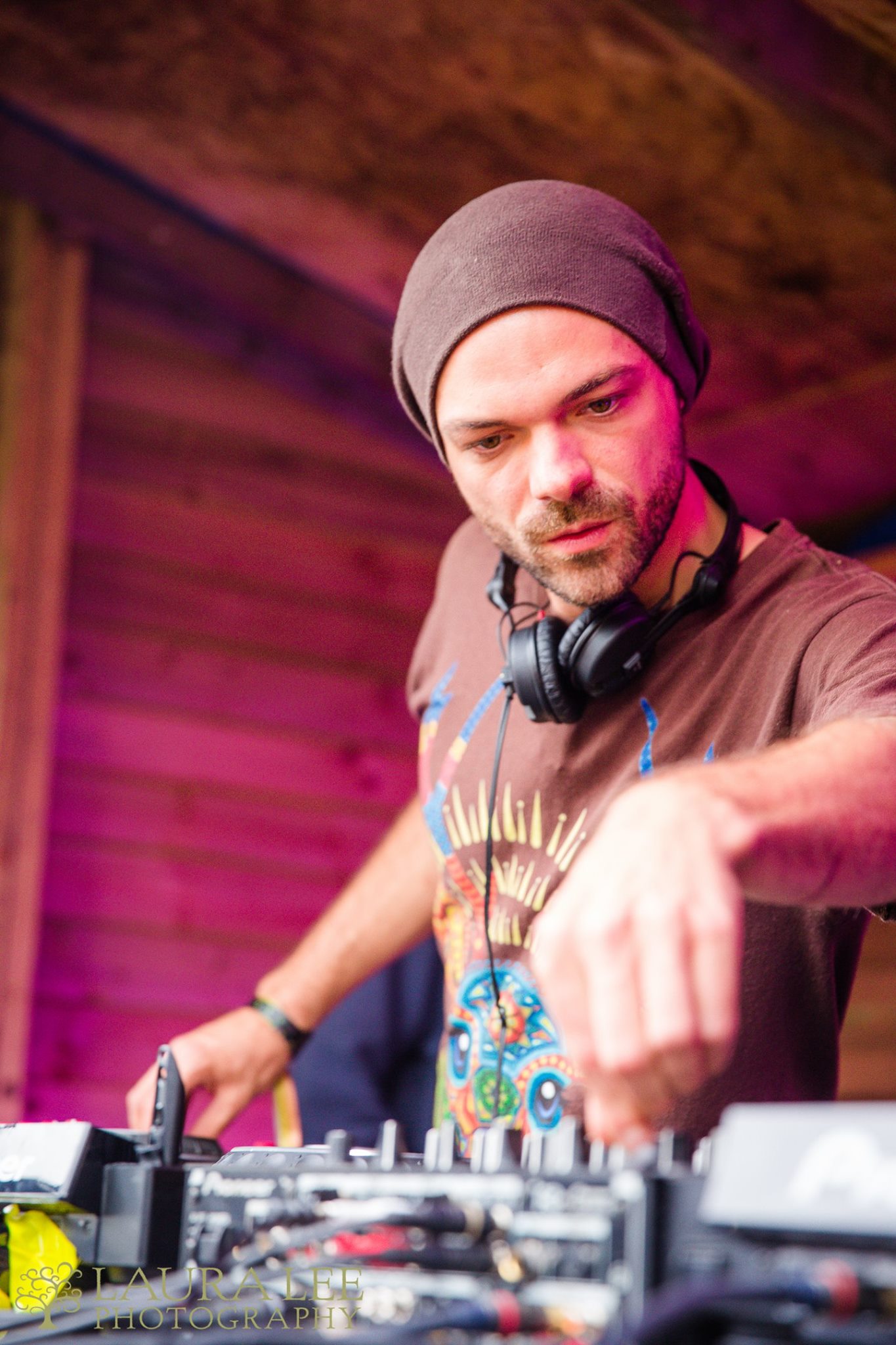 Pete Beresford will be DJing an eclectic selection of Afrobeat to take us dancing to close.
Silent Auction
Firstly, we have crafted a series of packaged Auction lots from local ethical businesses for you all to bid on to help us raise funds for Ugandan Permaculture. There will be bidding on the night, but if you can't make it then please email emilyjoliverpowerplay@gmail.com with Lot number, your name and your maximum bid and you'll be added on the night. Here's what's up for grabs!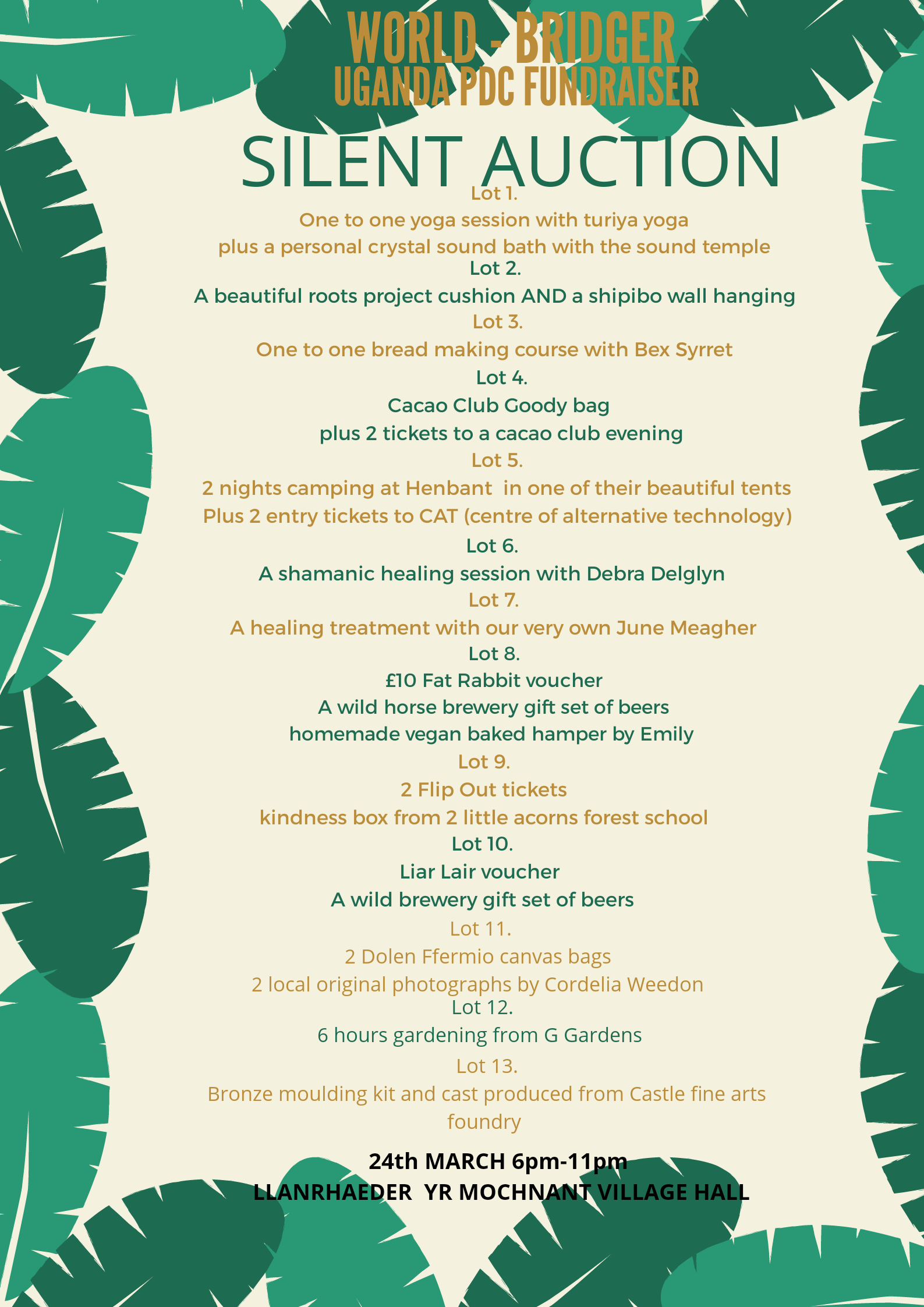 More Artists to be Announced Very Soon...
Tickets are £15 Per Person which includes one of Sector 39's Founder, Steve Jones' epic famous veggie curries. (and he might even do a Howard Moon impression if you ask him nicely). or if you'd prefer just entry then that's £10 + Booking fee.
Book your tickets now and support local music events and permaculture in East Africa!
100% of profits go to Uganda
By supporting this event you are investing in the future of Africa and our Earth and you're helping to make more events like these happen!
Come Celebrate the Start of Spring and Party with a Purpose!
Please Invite your friends and Share!!!
**If you can't attend the event and would still like to contribute, you can >>> Donate >> Paypal > courses@sector39.co.uk
**If you have any questions or would like to get involved please contact us >> tribe@therootsproject.com
Date and Time
Location
Llanrhaeadr-ym-Mochnant
Village hall
Back Chapel Street
Llanrhaeadr-ym-Mochnant
SY10 0JY
United Kingdom