World Class Community Sport System: Come and tell us how to improve Brighto...
Description
It's time we created a World Class Community Sport System!
Last year we launched the Sport England Funded Action Research project, Bridging the Gap. We are hoping it will be the catalyst for creating a community sports system that allows amazing clubs and groups like yours to flourish and continue changing lives through sport. But to do this we need your help…
We're hosting an event as an opportunity for you to come and tell us how and what we need to do to improve the way agencies, funders, governing bodies and other organisations like ourselves work with you. The event will also be an opportunity for us to assess where your organisation is, where it wants to be and what areas you need support in so you can get there. For this reason we'd love it if you could make sure that the person attending has good knowledge on how your organisation is run. We are happy for a maximum of 2 people to represent your organisation, so feel free to bring along a young person, volunteer or someone involved with the organisation in any other way.
Checkout this video or our CEO Chris Grant explaining why this project is so important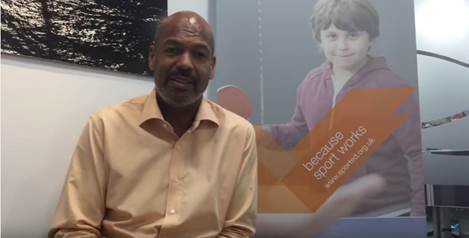 It will also be a fantastic opportunity for you to develop stronger relationships with local organisations through shared learning and networking.
Following this event, we will look at the information you have given us and work with you to identify the most appropriate support that we can offer. There will also be the option to continue meeting up with other groups in your region, similar to this event and we will tell you more about that on the day.
So sign up, come get some support from us and contribute to the start of a World Class Community Sports System!
Bridging the gap Team, Sported