Description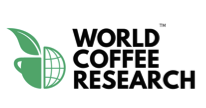 Coffee is at risk.
The livelihoods of coffee farmers and the businesses who rely on these farmers to grow great coffee are urgently threatened by climate change, low yields, diseases, pests and barriers to quality.
A sustainable future, however, is possible. World Coffee Research is conducting advanced scientific research on current varieties of coffee, while simultaneously developing new varieties that improve yield, cupping and disease resistance. This will result in higher profits and lower risks for farmers.
World Coffee Research are delighted to invite you to an afternoon of cupping and discussion about the next generation of hybrid varieties from their breeding program, hosted by Tate.
This is a unique opportunity to taste the future of coffee. Greg Meenahan of World Coffee Research will discuss agronomic research and development and its role in making farming profitable for producers, introduce profitability research on varieties, agronomical treatments and terroir, variety trials and The Global Coffee Monitoring Program, before showcasing a selection of varieties that demonstrate current innovation in coffee breeding on the cupping table. We will be cupping F1 hybrid varieties such as Centroamericano and Munda Maya, the pure line Sarchimor variety, Marsellesa, alongside a Caturra, taken from the same farm as a comparison.
Join us for this lively and exciting cupping and discussion followed by drinks at the Tate Modern, Terrace Bar. Space is limited so please reserve tickets as soon as possible. Any questions please get in touch with thomas.haigh@tate.org.uk.
Organiser of World Coffee Research - Hybrid Variety Cupping and Q&A

Tate Coffee is home to a diverse and innovative Specialty coffee roasting space and concept situated within the historic grounds of Tate Britain, Westminster. Home to Tate's Gender Equality Coffee Project (GEP) and Slot Roasting Collective our WWII Nissen Hut Roastery is a vibrant community-led non-profit business that helps fund Tate Gallery and champion coffee producers and professionals of all genders throughout the coffee value chain while supporting the future sustainability of coffee.
Our business model enables us to support the work of the World Coffee Research Institute, as a member of their Checkoff Program, enabling us to incorporate investment schemes within our sourcing that ensures we support the wider research and work being done to secure the future of coffee production and sustainability of the coffee chain.