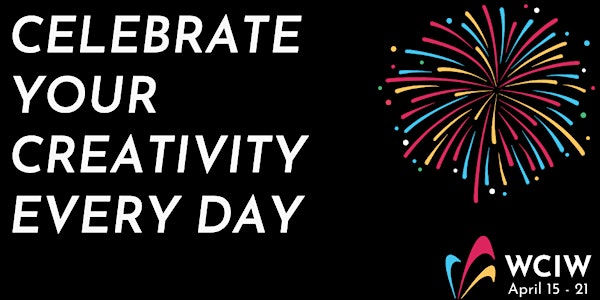 World Creativity Week - FREE Problem Solving Hour Exercises - Online (Zoom)
To celebrate World Creativity and Innovation Week, we are offering free hourly sessions to explore and experiment with creative techniques.
About this event
THIS IS BIGGER THAN US.
World Creativity and Innovation Day, April 21, and Week, April 15 – 21 (WCID/W), exists to promote using creativity in problem solving and optimizing opportunities to innovate.
Each FREE hourly session in this series of events will help you:
to practice creativity and bring creative confidence
to enhance your ability to look at problems as opportunities
to find new solutions to personal opportunities and change your life
to find creative solutions to commercial opportunities and change your business
So - please find a slot in our week of FREE sessions, encourage a friend or colleague to come along, share widely on social media, and inspire others to use their imagination, creative problem-solving, and ingenuity to improve the world!
#IAmCreative