About this event
In Support of World CSR Day 18 February 2021 CSR-A Ltd Presents:
The Future Shape of Social Responsibility
It is an online event open to all and including all our partners and their invited audiences. Providing an opportunity to exchange ideas and learn from the experience of our panel of experts from the CSR arena.
Consisting of 4 one-hour long seminars hosted by CSR influencers and professionals. Each exploring one of the CSR Four Pillars of Environment, Workplace, Community and Philanthropy.
The overriding objectives for the day:
• To educate about the clear social and financial benefits of Social Responsibility
• To work together delivering Collective Social Responsibility, building a movement that will leave a legacy for good for future generations
• To measure and report impact (and improve positive impact)
• To encourage all businesses to become CSR Accredited and start their CSR Journeys
The event is free to attend.
The questions explored will be around Benchmarking, Reporting and Communication CSR in your organisation:
Q1: What has been working well in your organisation and why?
Q2: What has been a challenge in your organisation and why?
.
Seminar 1: ENVIRONMENT 9.30-10.30am
Host: Muryel Boulay, CEO - B Other Wise Ltd.
Speakers:
- Ed Packshaw – MD at Calidris Carbon Consulting
- Mark Wolens, Manager, The Green Organisation
- Chris Williams, MD, Prolectric Ltd.
- Phil Clarke, Director CONSCIAM
Seminar 2: Workplace 12.30-1.30pm
Host: Zamzam Osman – CSR-A Steering group member and an independent CSR enabler with a wealth of experience from both private and public sectors.
Speakers:
- Schnel Hanson CEO Developing the Inner You
- IIP Investors in People - Ian Dennison, Chairman
- Shirley Parsons, CEO of Shirley Parsons Ltd.
- Andrew Chamberlain – Managing Director, Consort Strategy Ltd
Seminar 3: Community 2.0-3.0pm
Host: Phil Webb, Managing Director at Investors in Community (IIC)
Speakers:
- Gaurav Garg, CEO of Lets Localise
- Buckinghamshire New University – TBC
- Alice Troiano Co-Founder, G.App17 - Striving for a world where social impact and sustainability are no longer up for debate
- Dr Hanaa Al Banna, International Initiatives Manager, Globealone2015 to bring a global/international perspective.
Seminar 4: Philanthropy 3.30-4.30pm
Host: Vickie Randall, MD Connect Charity
Speakers:
- Community Foundation Trust – Henry Allmand, CEO
- Karen Williams OBE, CEO of Buddy Bag Foundation
- David Holby-Wolinski – Director, Ellis Knight
- David Hall – CEO, Cloudy IT and their Foundation
Delegates are invited to attend all seminars : Environment, Workplace, Community and Philanthropy - please re-visit Eventbrite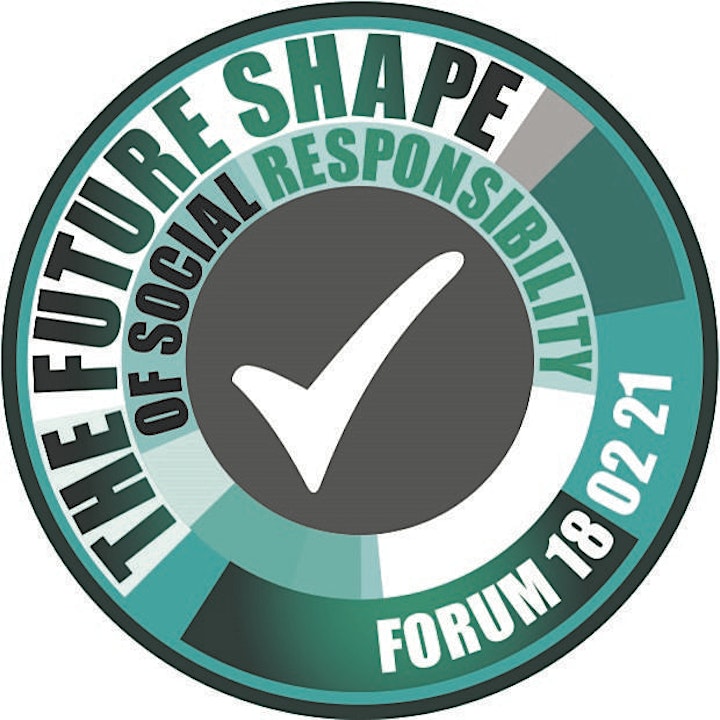 Organiser of World CSR Day 18th February 2021 - Workplace Seminar
We are a leading UK based company delivering a standard for social responsibility
This training course aims to help organisations understand how they can create a CSR policy that supports environmental, workplace, community and philanthropic issues and how they can work in ways that deliver positive outcomes.

Good CSR policies drive corporate change for the better.

With well defined objectives and measurable targets, your CSR Accreditation will provide the foundation for steps towards running a more sustainable and ethical business.

What is CSR?

CSR is aimed at encouraging companies to be more aware of the impact of their business on the rest of society, including their own stakeholders and the environment. CSR is an approach that contributes to sustainable development by delivering economic, social and environmental benefits for all stakeholders. CSR is a concept with many definitions and practices. CSR is a very broad concept that addresses many and various topics such as human rights, corporate governance, health and safety, environmental effects, working conditions and contribution to economic development. The purpose of CSR is to drive change towards sustainability.'

What is CSR Accreditation ?
CSR Accreditation is an effective way to benchmark what you are already doing with regard to social responsibility. It is a process in which you collate, measure and report on your organisation's socially responsible activities. An Accreditation will also provide you with a roadmap for planning future activity. The Accreditation application process provides a simple and straightforward template where you can record activity against our CSR Four Pillars of environment, workplace, community and philanthropy. Each CSR Pillar is designed to help you impact report on areas such as energy performance, recycling, staff engagement, health and well-being, community engagement and supporting local and national charities.