Event Information
Location
Bounce Bar
18 Westlode Street
Spalding
PE11 2AF
United Kingdom
Description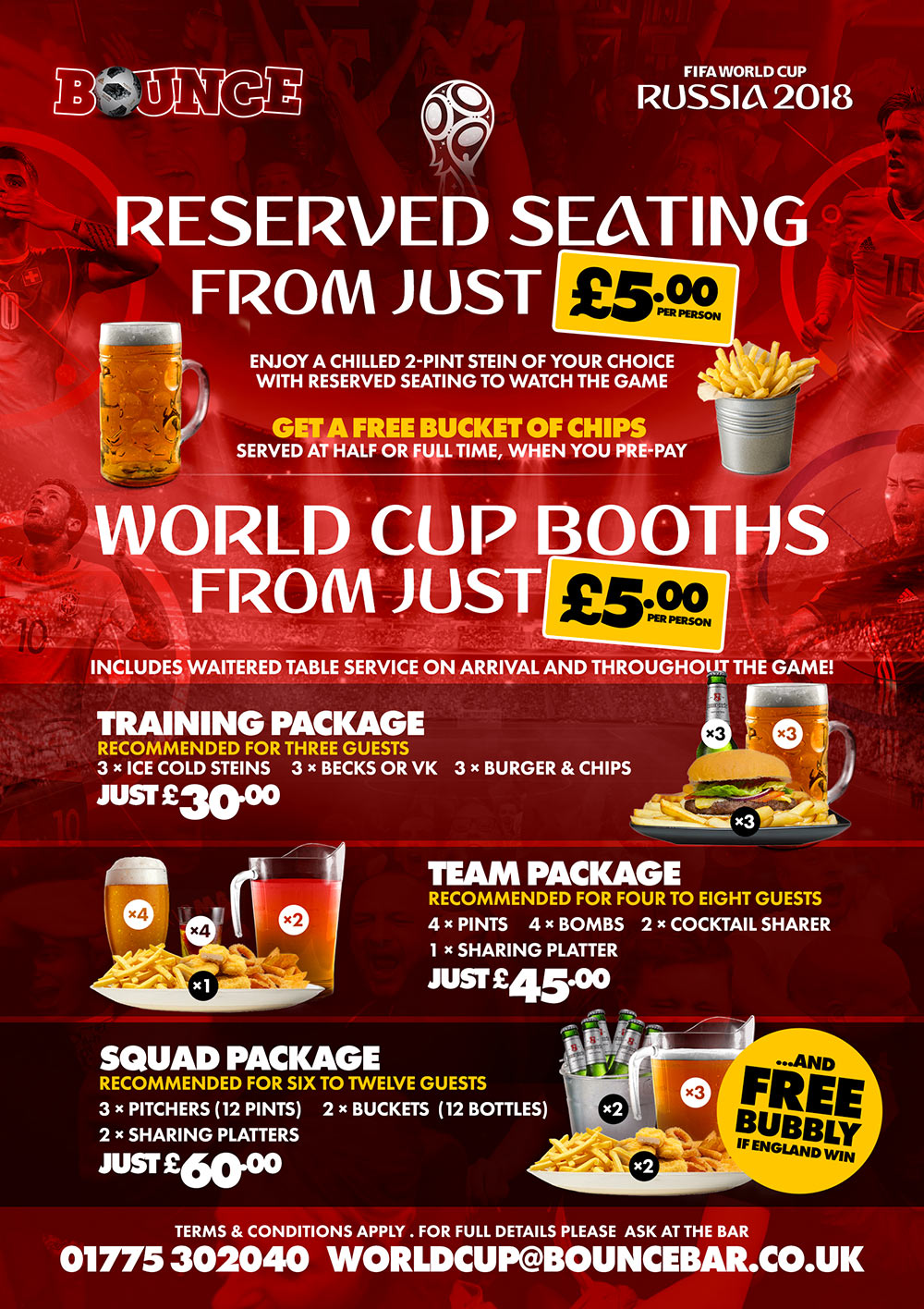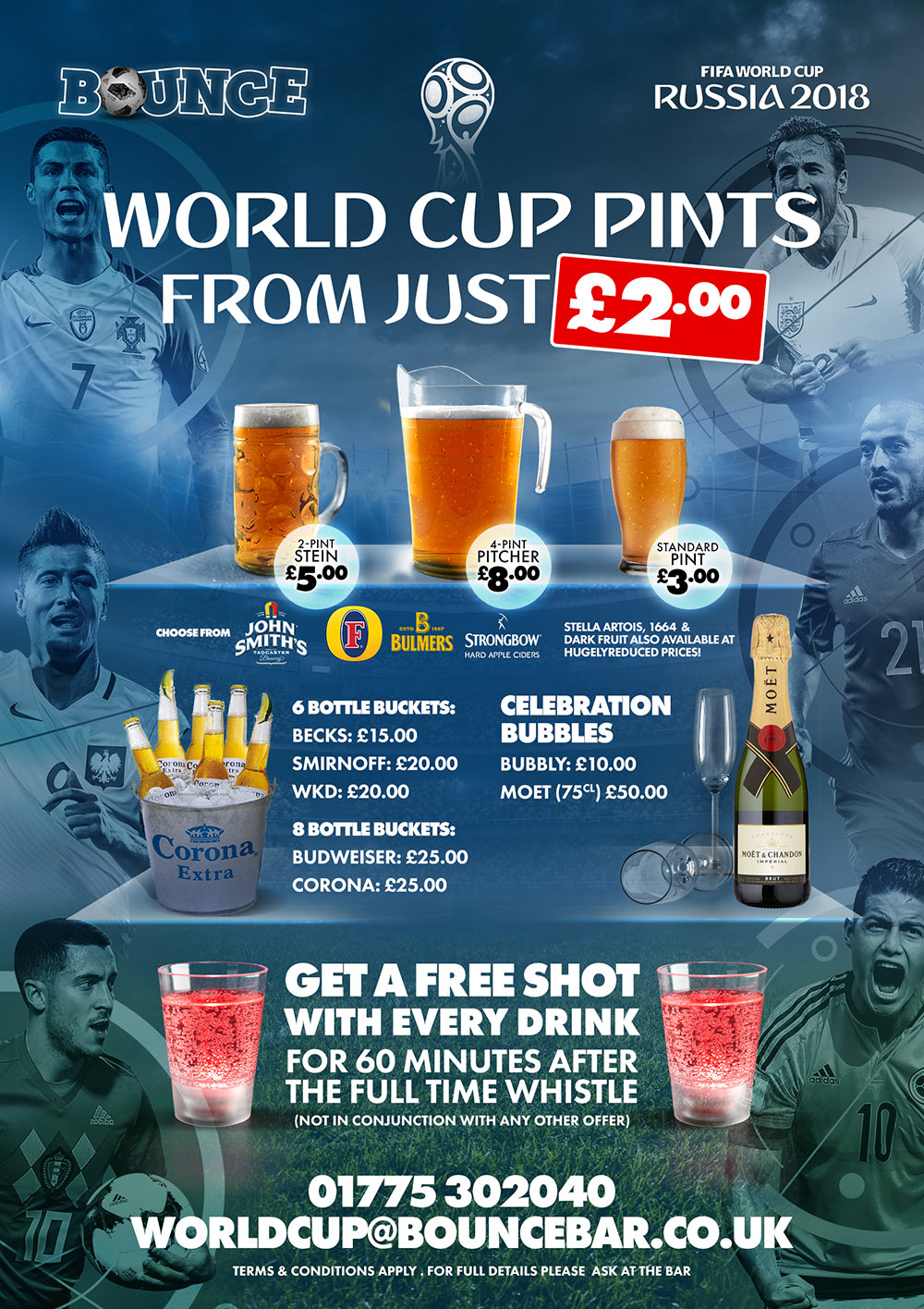 TELEVISED GAMES
18-06 19:00 – England v Tunisia
24-06 13:00 – England v Panama
28-06 19:00 – England v Belgium
plus…
15-06 19:00 - Portugal v Spain - biggest game of the group stages
24-06 19:00 – Who could England be facing in the first round of knockout?
28-06 19:00 - Panama v Tunisia - could decide if or what position England go through
CAN'T GET ENOUGH….?
We are offering private hire, with a tony hire fee, or minimum spend packages for corporate or for friends. Get in touch now to enquire about more details and the great service we can offer.
Location
Bounce Bar
18 Westlode Street
Spalding
PE11 2AF
United Kingdom