World Disorder or World Reorder? Keynote Lecture with Professor Amitav Acha...
Description
The still young presidency of Donald J. Trump has caused much damage to the so-called 'liberal international order'. But Trump is the consequence, rather than the cause, of the crisis and decline of that order. That decline, as foretold in Acharya's 2014 book, The End of American World Order, has to do with the liberal order's own internal limitations - aggravated by the global power shift and proliferation of transnational challenges - that a complacent liberal establishment had glossed over earlier. Recognizing the broader and multifaceted nature of those challenges is key to any hopes for building world order 2.0: a decentered and pluralistic Multiplex World, with its own challenges and opportunities. And this task requires Europe's, especially the EU's, voice and contribution, which has been ignored in the American debates on liberal order.
About the speaker: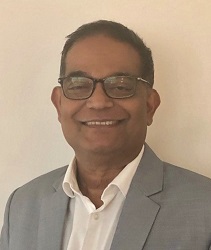 Amitav Acharya is the UNESCO Chair in Transnational Challenges and Governance and Distinguished Professor at the School of International Service, American University, Washington, DC. His recent books include The End of American World Order (Polity, 2014, 2018); Constructing Global Order (Cambridge, 2018); Why Govern: rethinking Demand and Progress in Global Governance (editor, Cambridge, 2016); and The Making of Global International Relations: Origins and Evolution of IR at Its Centenary (co-author with Barry Buzan, Cambridge, 2019). His articles have appeared in International Organization, International Security, International Studies Quarterly, International Affairs, Foreign Affairs, The National Interest, and World Politics. He was appointed to be the inaugural Nelson Mandela Visiting Professor of International Relations at Rhodes University, South Africa during 2012-13 and the inaugural Boeing Company Chair in International Relations at the Schwarzman Scholars Program at Tsinghua University during 2016-18. He is the first non-Western scholar elected to lead the International Studies Association (ISA), the world's largest and most influential association on international studies. ISA has honored him with two Distinguished Scholar Awards: in 2015 for his "outstanding contribution to scholarship on non-Western IR theory and inclusion in IR" and another in 2018 for "exceptional… influence, intellectual works and mentorship" in the field of international organization.